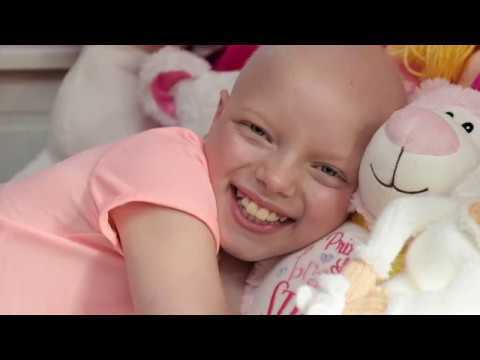 A Perth mum has been left "devastated" after revealing her young daughter's cancer has returned just weeks after being given the all-clear.
Lily Douglas, 10, had battled stage-four Ewing's Sarcoma with scans at the start of September revealing her to be cancer free.
However, mum Jane Douglas revealed on Friday night that it has returned more aggressive than ever.
The family are set to stick to plans for a holiday to Florida in two weeks' time as Lily wants to "make memories" on her 11th birthday.
She will start a new chemotherapy treatment the day she returns from the USA.
Posting on Facebook, mum Jane said her heart is "in pieces".
She said: "I am devastated to tell you all that my sweet beautiful baby girl's cancer has returned to both her lungs.
"It is really aggressive and it doesn't look good.
"My heart is in pieces but my brave girl will start chemo again the day we get home from America.
"We need to make this the best holiday in the world. I am in shock as I was just about to get back to work and she was back at school and doing great – it's so so unfair.
"The future is scaring me so much right now. Oh how I wish I could stop time.
"Please keep her in your prayers as we need it more than ever."
Lily is set to have more scans next week to check if the cancer has spread to anywhere else.
The family had spoken of their joy at the end of her treatment – 493 days after her diagnosis.
She had gone through 14 rounds of chemotherapy, nine operations, proton beam therapy in the US as well as fighting off seven infections.
Lily, a pupil at St John's RC Primary School, has continued to follow her passion for dance, despite damage to her leg muscles.
She has already garnered 90 trophies and 200 medals in ballet, tap, street and modern dance.
In July, she took centre stage as she performed a poignant ballet sequence at the Cancer Research UK Kids and Teens Star Awards party in London.