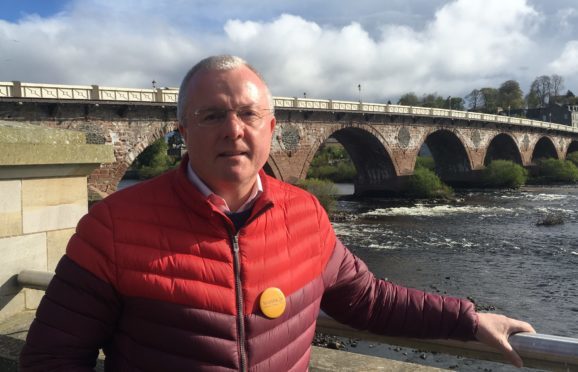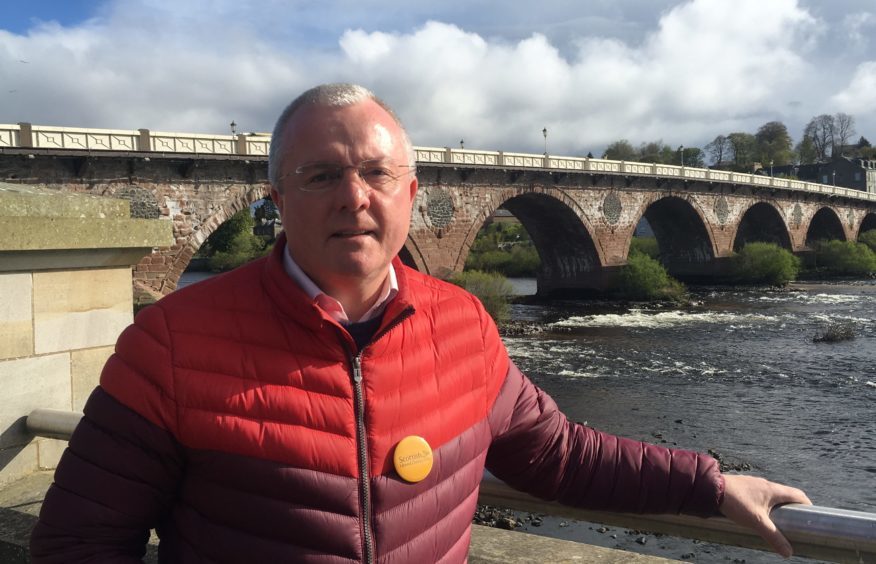 Residents are predicting traffic chaos as a three-month programme of gas works in Perth gets under way.
Workers from SGN have arrived in the Gannochy area of the city to begin a £457,000 gas upgrade.
The programme will involve replacing old, metal gas mains with new plastic versions and will focus on the area around the A94 Perth to Scone road.
The gas firm has conceded the roadworks required for the scheme are likely to be "frustrating" for motorists.
Local residents and politicians have raised concerns about the impact of the work on traffic in both the Gannochy and Bridgend areas.
Simon McClintock, 63, of Gannochy Road, said the area was already susceptible to traffic jams.
"We haven't even been informed of these roadworks but they will definitely cause terrible traffic congestion around here," he said.
"Many motorists use Gannochy as a 'rat run' anyway to avoid busy roads nearby but this will only make the situation worse. The whole area is highly susceptible to traffic disruption as it is."
Neighbour Peter Wilson, also of Gannochy Road, said the roadworks would cause "mayhem" in the area.
Councillor Peter Barrett, a Liberal Democrat representative for the Perth City Centre ward, said SGN has arranged for a site meeting to take place next week to discuss the matter with himself and officials from Perth and Kinross Council.
"I have raised concerns regarding traffic congestion and delays caused by the planned gas main replacement works," he said.
"I will be seeking details of SGN's traffic management plans and method statement to minimise disruption and delay. I want to keep the traffic moving as safely and steadily as possible and not have queues of stationary vehicles adding to local pollution levels and impacting on air quality."
Councillor Andrew Parrott, an SNP representative for Perth City Centre, added: "It's an unfortunate fact that improvements to infrastructure inevitably cause a degree of disruption when roads and verges have to be dug up to replace pipes.
"I hope that SGN and their contractors have liaised fully with the appropriate officers in the council so that road closures and road diversions are reduced to the minimum."
A spokesman for SGN said the firm appreciated roadworks could be "frustrating" but insisted it was aiming to minimise disruption.
"We will make every effort to ensure our works are completed as soon as possible," he said.