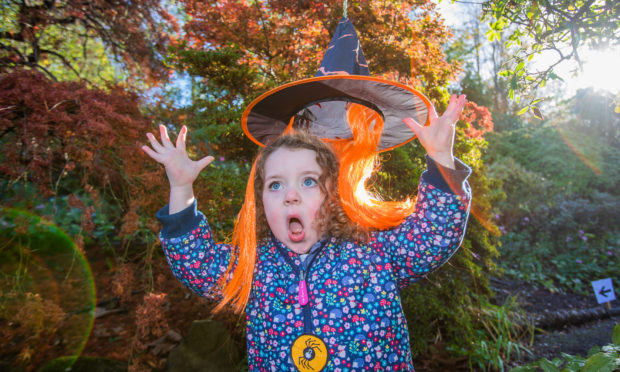 A Halloween horror spectacular took place in Perth at the weekend as zombies ran amok in the city.
Families got into the Halloween spirit as the annual celebrations took place on Saturday.
Music blared throughout the Fair City as around 1,000 people dressed up in their scariest costumes for a number of events.
The festivities started with a parade through the city, before younger participants took part in a Halloween obstacle course.
Parts of the city turned into a no-go zone for those of a nervous disposition with a zombie run and spooky tents on offer for teenagers and adults at the Marks and Spencer car park.
A stage was set up on King Edward Street for family entertainment feautring local performers.
Awards were also handed out for the best fancy dress costumes.
The show was the first event of the busy Winter Festival in Perth, which will run through to Chinese New Year in February.
Andy Waugh, director of Great Scottish Events, who organised the parade, said: "It's the largest Halloween event we have had in Perth.
"Around 300 children took part and we received a lot of good feedback from them.
"We had people from all over Scotland coming to Perth for the event.
"It provides a big boost to the local community as people are eating in cafes and restaurants and they are staying in hotels.
"We are hoping to grow the event next year and have an adult zombie run on the North Inch.
"We hoped to do that this year but we need to have over 1,000 participants to make that happen, but that's the plan for next year."
The main Perth event was one of a host of Halloween events taking place throughout Perthshire over the weekend.
In Blairgowrie, market stalls, inflatables and traditional games such as dookin' for apples were on offer at Wellmeadow on Saturday.
Competitions were also on offer for children in costumes and the best pumpkin carvings.
Perth's Brankyln Garden also hosted a two-day family Halloween celebration.
Visitors took part in a host of eerie activities including spooky trails and puzzle solving.