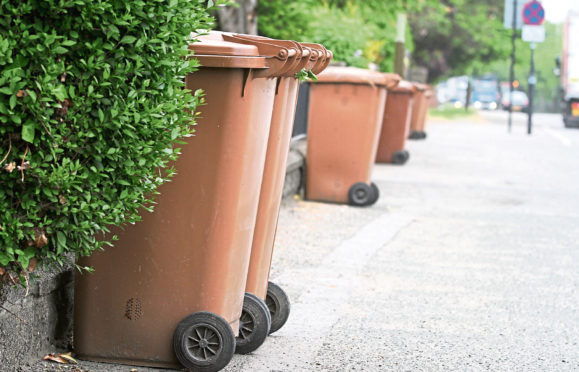 Problems collecting rubbish in Perthshire snowballed when wheelie bins could not be emptied because it was too cold.
Perth and Kinross Council claimed garden waste inside brown bins in Invergowrie had frozen solid and could not be removed.
It is the eighth time the local authority has cancelled or postponed collections this year alone, blaming breakdowns, punctures and road closures.
A spokesperson said on social media: "We attempted to empty brown bins in the Invergowrie area today however the contents were frozen solid and some or all of the contents wouldn't come out.
"Please leave your bin presented at the kerbside for 48 hours and we will endeavour to return and uplift it. "Should we be unable to return, please return the bin to the storage location and present on your next scheduled collection.
"We apologise for any inconvenience caused."
On Friday, a bin lorry had a punctured tyre, delaying collections in parts of rural Kinross-shire, while a fault with a lifting gear on another vehicle on Tuesday meant bins in Coupar Angus and Blairgowrie were left unemptied.