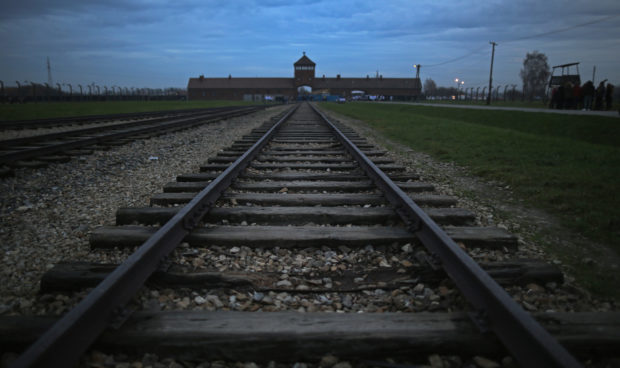 The fate of Gypsy and Roma travellers persecuted under the Nazi regime is the focus of a new exhibition in Perth.
The hard-hitting display has opened at the city's AK Bell Library, as part of international events to mark Holocaust Remembrance Day.
Organisers say the week-long event, which was first held last year, is even more important this time round after a recent survey found one in 20 British adults did not believe the Holocaust took place.
The photographic exhibition was assembled by the Gypsy/Traveller-led inter-cultural project Rajpot, with support from the Perth and Kinross Creative Communities fund.
Rajpot is behind plans for an inter-cultural centre in the Pitlochry area.
The exhibition highlights the plight of Gypsy and Roma travellers across Europe during the Holocaust — huge numbers of whom remained unaccounted for at the end of the Second World War.
Local history officer Dr Nicola Small said: "This display reminds us that Roma Gypsies were among the groups the Nazi regime singled out for persecution on racial grounds.
"Under the Nazi regime, the Roma were subjected to arbitrary internment, forced labour and mass murder."
She added: "This timely display acknowledges the past and also highlights the continued persecution and prejudice that these communities often continue to face."
Holocaust Memorial Day, which takes place on January 27 each year, was established to remember the millions of people who have been murdered or whose lives have been changed beyond recognition during the Holocaust, Nazi persecution and in subsequent genocides in Cambodia, Rwanda, Bosnia and Darfur.
The date was chosen as it marks the liberation of Auschwitz-Birkenau, the infamous Nazi camp.
The Nazis believed Roma people were a threat to well-ordered German society. As with the Jewish people, laws were passed to prevent ordinary Germans and others from having anything to do with them.
It is estimated that around 25,700 Roma and Sinti people were sent to Auschwitz, with hundreds of thousands more murdered in cold blood.
Of those sent to Auschwitz – which had an area known as the Gypsy Camp – only 2,000 survived.