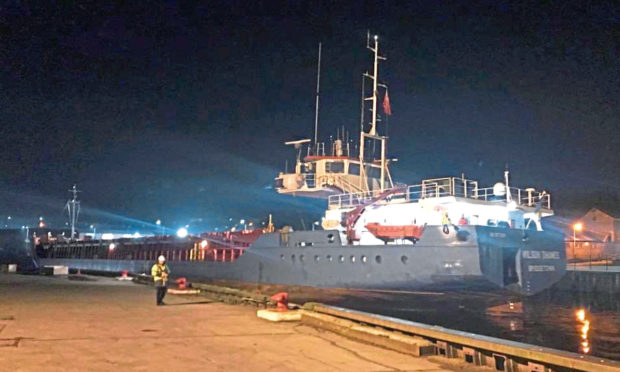 Perth Harbour has welcomed the largest vessel to dock in the Fair City in 10 years.
Wilson Thames, at around 90 metres in length, made a delivery of fishmeal through the port.
Service delivery director David Gibson said: "It's fantastic to see the work we are doing at Perth Harbour growing in this way."
The Wilson Thames is now on its way to the port of Stade in Germany.