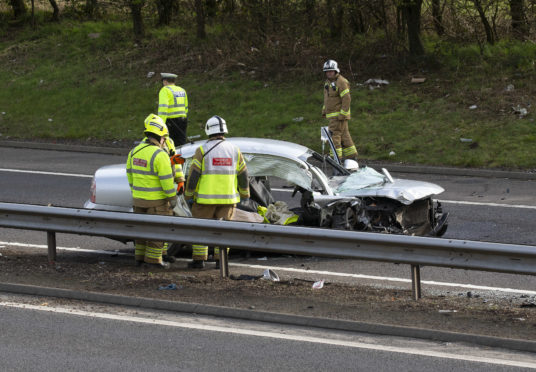 An elderly driver who drove the wrong way down a motorway near Bridge of Earn on Wednesday, resulting in a serious multi-vehicle crash, is recovering.
A silver car headed south down the northbound carriageway of the M90 before colliding head-on with at least three other vehicles.
Footage of the crash emerged online.
The elderly driver was rushed to hospital following the incident with non-life threatening injuries after being cut free from his car.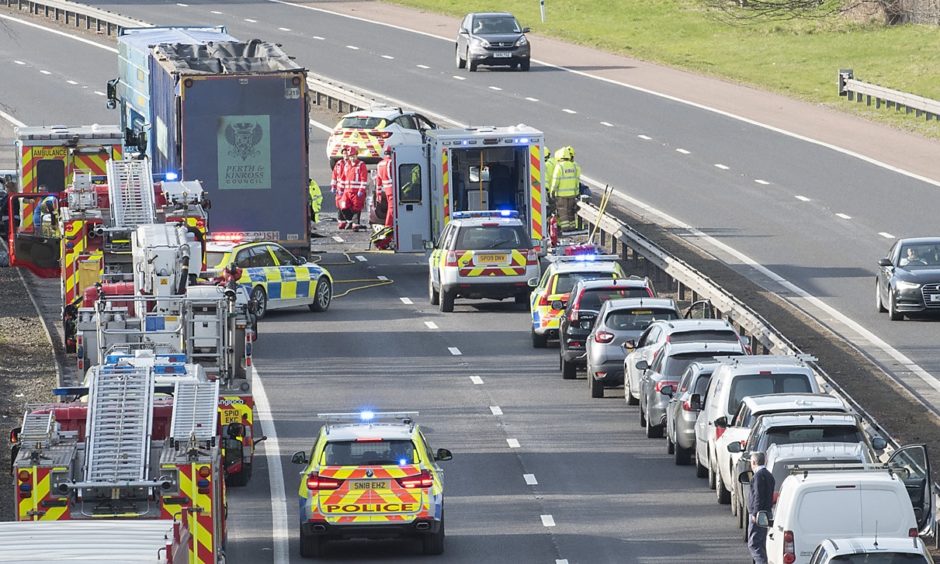 Thankfully, no other driver is believed to have been badly injured in the crash.
Police Scotland are continuing to investigate the crash, which occurred just before 2pm between Junctions 9 and 10.
A police spokesperson said: "There will be appropriate action taken in due course."
M90 crash: Terrifying moment wrong-way driver crashed into oncoming vehicles is caught on camera
Following the crash the elderly driver was described online as "one of the kindest most caring men in the world" who will be "devastated" to learn of the accident when he recovers.
It is thought the crash occurred after the car turned the wrong way on to the motorway from a slip road at Junction 10 before travelling nearly half a mile down the M90 and hitting the first car.
A fellow commuter said she witnessed a silver car almost make a similar mistake at Junction 9 just an hour before the accident.
M90 crash: Witness says he saw car driving into oncoming traffic moments before accident
Linda Fraser said: "I saw a silver car about to do the same thing an hour earlier.
"I was travelling from Edinburgh towards Dundee and it was the slip road to take you into Bridge of Earn.
"So they were heading on the northbound carriageway.
"I saw was them make a three point turn near the top of the slip road at Bridge of Earn and going back down as they realised their mistake."