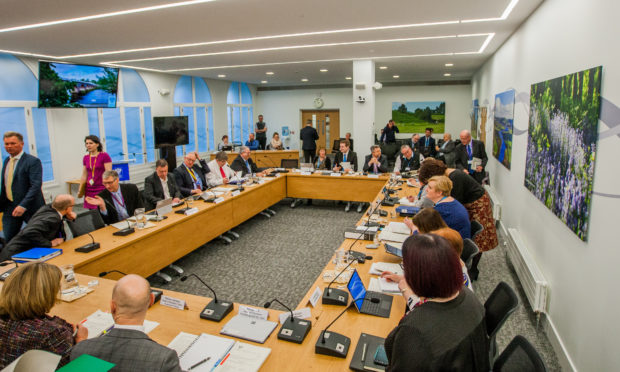 The council's schools review, which has been rumbling on for more than two years now, has understandably raised much concern and uncertainty amongst parents.
In many cases, communities have been forced out of their comfort zones to stand up and fight for the future of their local primaries.
One of the hardest fought battles has been in the village of Blairingone. The school was originally targeted for the chop because of its low pupil numbers.
But campaigners argued that it was not only a great wee school, but an essential part of the community – in fact, having lost their pub, church, shop and village hall, it is the last public building in the area.
So hopes were raised when councillors spoke out in favour of the school at last week's Lifelong Learning Committee meeting.
In a dramatic move – or at least, as dramatic as these things usually get – Conservative councillor Callum Purves quit as vice-convener so he could table an opposing motion to keep the school open.
With councillors voting seven votes to six, it looked like the school, earmarked for closure at the start of July, had been saved.
But then those hopes came crashing down when two non-elected members of the committee – two men who were there to represent religious interests – voted for closure.
The pair didn't take part in the debate, but under Scottish Government rules they are allowed to vote.
The parent council, which battled so hard, is understandably furious. These families have been let down by a deeply flawed and archaic system.
This isn't an attack on those religious representatives, they were just doing what they were put on the committee to do. But does it seem fair that future generations in Blairingone could suffer because of a decision made by people who were never voted onto the panel and never had a great deal of involvement with the consultation process?
The meeting was also attended by Scottish Youth Parliament member Robert McCall, who contributed enthusiastically and intelligently to the discussion. But he wasn't allowed to vote.
Even the committee convener Caroline Shiers described the situation as "quite odd".
This isn't council corruption, it's a badly thought out way of making important decisions that is, at best, defective and at worst, undemocratic.