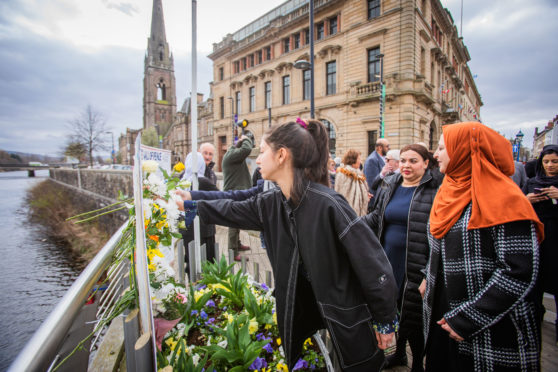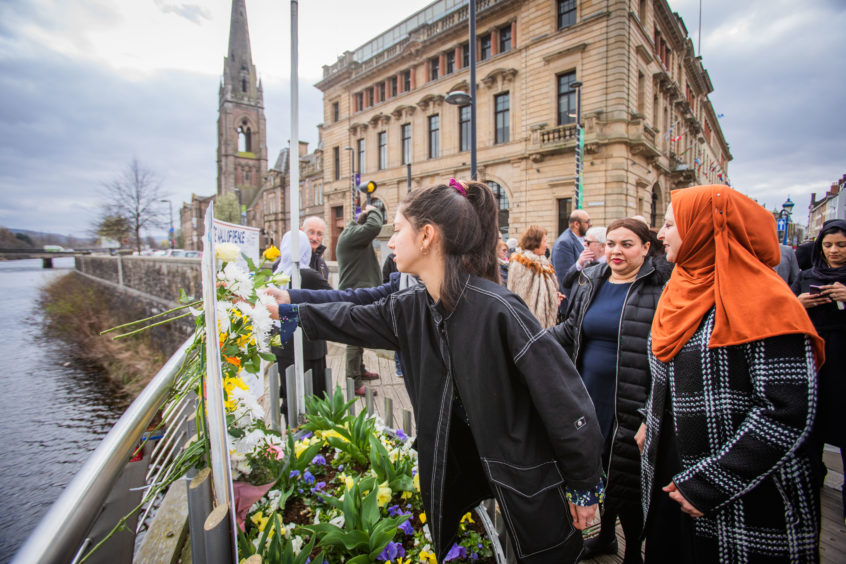 More than 100 people gathered in Perth on Friday to pay their respects to the victims of the Christchurch terrorist attack.
Representatives from different communities across Perth and beyond gathered for the peace vigil at View Point to commemorate those who died in the atrocity and to show solidarity with the people of New Zealand and the Muslim community.
Guest speakers from the Muslim, Christian and Hindu religions joined Scottish, Indian, Polish, Pakistani and New Zealand speakers in condemning the killings and expressing a message of love and community.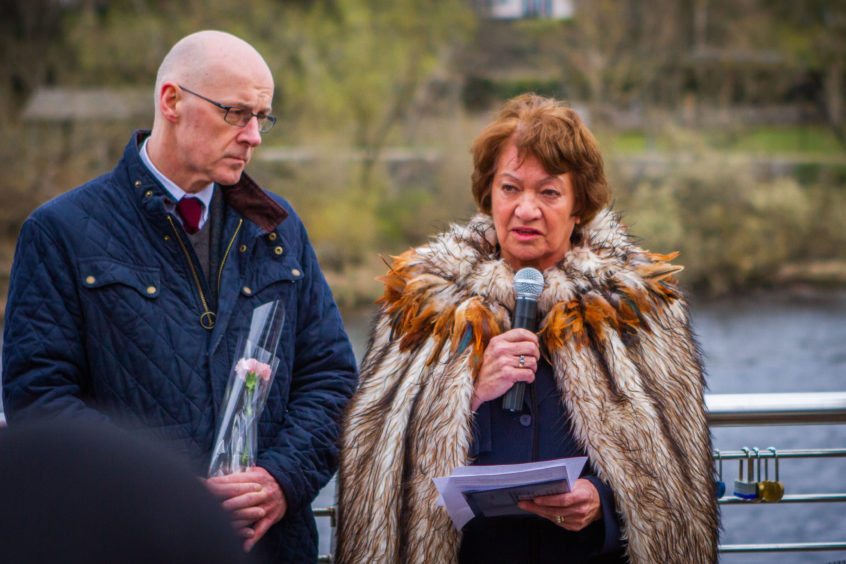 One of the speakers Ereti Mitchell, chairwoman of the New Zealand Society Scotland, has two sisters living in Christchurch.
Ereti said: "It is just so shocking that this has happened in New Zealand. It is very sad.
"I was in Christchurch for Christmas and New Year and for this to happen – I just can't believe it.
"When I received the phone call about what happened I was in complete shock, but I was one of the lucky ones.
"My sister's grandson was at school and everyone was put into lock-down. The schools were in lock-down, a lot of places were in lock-down.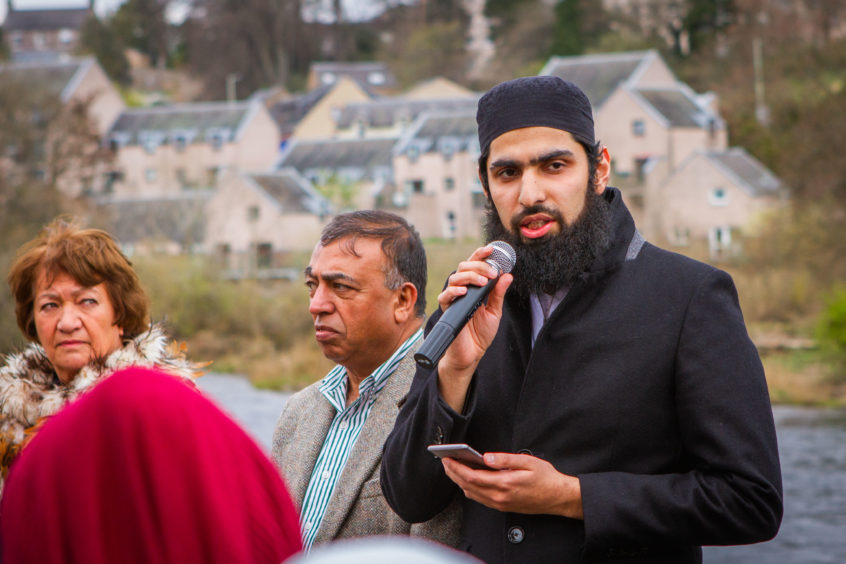 "They all had to lie on the floor.  Some of the schools didn't get out until 6.30pm."
During the vigil, Imam Ibrahim, the Imam of Perth, gave a stirring rendition of the Azaan, the call to prayer.
It was one of the last things the victims of the Christchurch shooting would have heard before they were killed.
The prayer was followed by a two minutes silence to remember the dead.
Imam Ibrahim said: "We are here to show our humanity.
"To show that we are all one nation. It doesn't matter what religion we all are. We are all one."
Aziz Rehman, vice-chairman of the Pakistani Welfare Community, said: "We come here to stand up and say to the people that Muslims are not terrorists. Terrorists have no religion – they are only terrorists."
Local politicians also paid their respects with Depute First Minister John Swinney and Provost Dennis Melloy among those speaking at the vigil.
Mr Swinney said: "I would like to express my deepest condolences to the people of Christchurch and the Muslim community around the globe and everyone affected by the atrocity.
"We will not have our values of tolerance and inclusion in any way undermined by the atrocity in Christchurch."
Provost Melloy said: "It is nice to see so many people here today taking part in our vigil to remember and pray for the victims of the Christchurch atrocity who were just normal Muslims gathering in community worship, as we all do in our own way.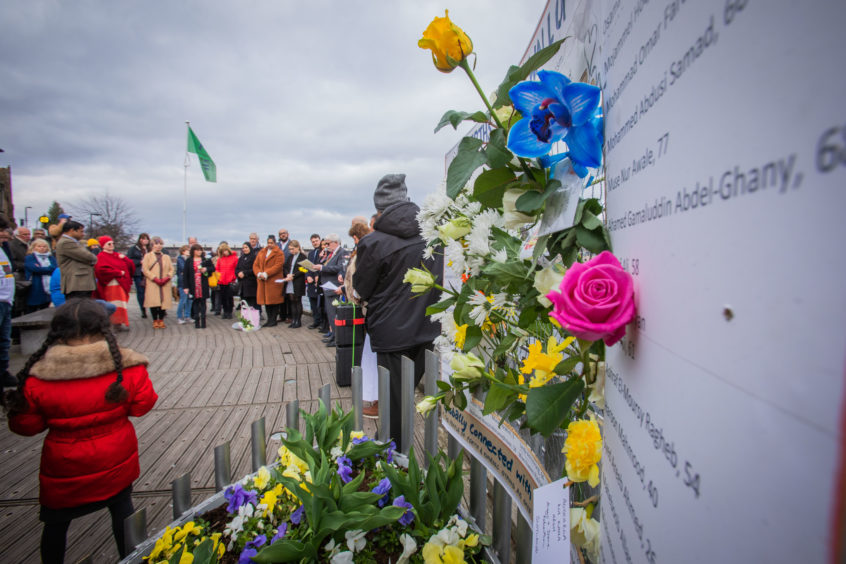 "Although this vigil is being held as a response to the terrorist attack in Christchurch we should also take this opportunity to remember all victims of terrorist atrocities."
The Perth Peace Vigil was organised by Active Citizen Perth. Its members Syeed Adeel Shah, Saime Ahmed and Sabiha Ahmed spoke of the importance of solidarity in the wake of the attack.
Mr Shah, international change maker with Active Citizen, said: "It is incredible to witness people from all walks of life coming together in solidarity with the people of New Zealand and the victims of Christchurch."
Sabiha, who was also representing the International Women's Group, said: "We are together, we are one.
"If one part of our body hurts, our body hurts. We are like that as human as well.
"As a community we are one."