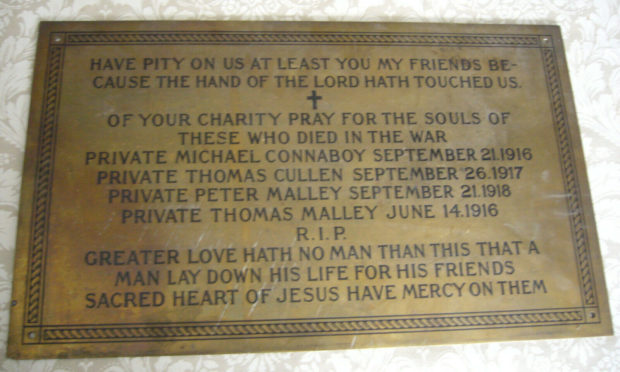 Military historians have hit out after a memorial plaque for fallen Black Watch soldiers was sold for £300 in an online auction.
Critics say the plaque for those killed in action in the First World War should have been donated to a local museum instead of being sold for profit.
According to the eBay listing, the plaque commemorating Privates Michael Connaboy, Thomas Cullen, Peter Malley and Thomas Malley, had originally been removed from a tribute in Dunblane after a larger memorial to soldiers was installed.
David McNay, chairman of The Scottish Military Research Group, said such items should not be put up for auction.
Mr McNay said: "The price was quite high and I don't think people should be making a profit from this type of thing.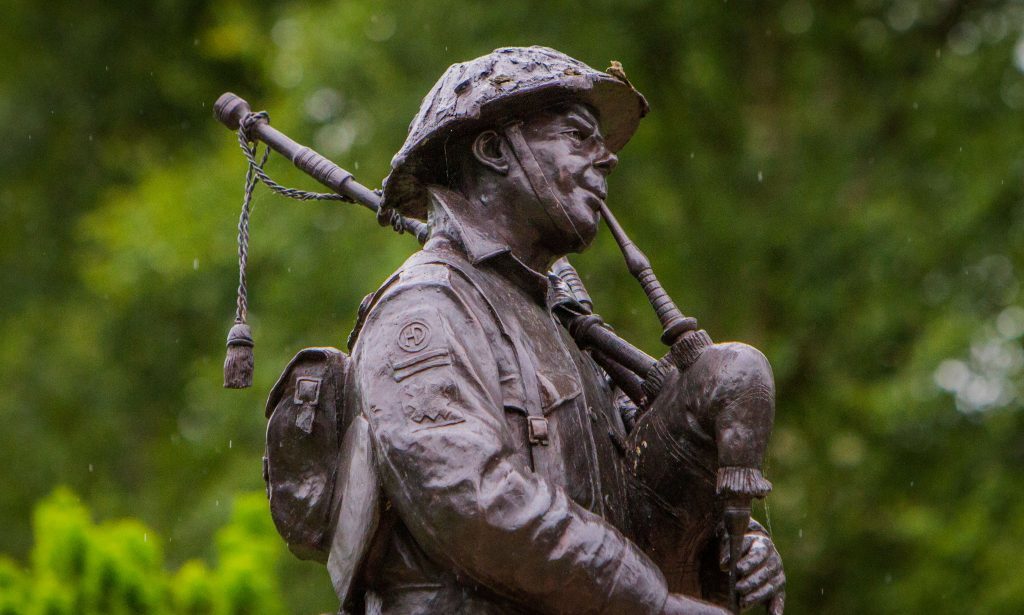 "On the face of it something like that should be in a museum and not passed between private collectors away from the public.
"These things should be in a museum for everyone to appreciate instead of being hidden from view.
"We hope the new owner will look after it until a museum can receive it."
The item, listed as "WW1 Memorial Plaque Scottish Soldiers The Black Watch 42 Regiment" was placed on sale in Forfar with the seller saying they wanted to find a "suitable place in order that more folk can see it."
In the description the seller wrote: "The plaque came from a memorial place in Dunblane, Scotland.
"It was removed in order to build a larger memorial which held more names of local soldiers who died in that war.
"The plaque has not been cleaned or polished and carries 100 years of wear and tear on its face. At least one of the young men was from the Black Watch.
"It also looks like two may have been brothers or related in some other way."
The item was purchased with a single bid of £300 but online commentators were quick to condemn the sale.
Perry Costello said:  "How does any individual come into 'ownership' of items like this?
"If a church had been demolished as a legal example of how such a cherished thing might show up with an individual, then they should be given to the regiment, or a local museum.
"This is disrespectful to those guys. They gave their everything for us. The least we can do is remember them forever."
Peter Vi Somerville said: "Very sad that anyone would want to sell something so important – should be treasured."