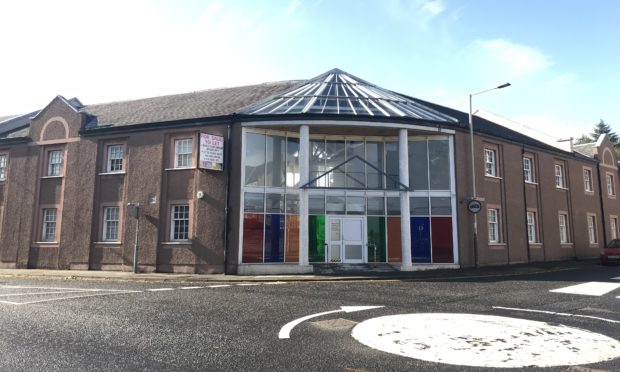 Plans for a new 80-bed care home at a former office block in Perth have been recommended for approval by council officers.
The new facility will be built on the site of the former Atrium building on Glover Street, which has lain empty for more than two years.
The Atrium was previously occupied by Perth and Kinross Council and Living Wage Scotland.
Developers Simply UK plan to demolish the current building and erect a new three-storey care home in its place.
The new structure will be of a "similar footprint" to the existing one but with an additional wing.
Recommending approval of the application, planning officers stated: "The council will support developments supporting housing for particular needs, such as housing for the frail, elderly or special needs where they are located within residential areas with good access to services."
The need to cater for a projected rise in the number of older people requiring care in the Perth area was one of the key issues put forward in Simply UK's proposal.
The developer said it carried out a survey last year, which found that of the 381 existing beds across five care homes in Perth, only five were available at the time.
Nearby residents raised concerns over the reduction in the number of car parking spaces that will be available after construction of the care home is complete.
The Simply UK application will see the parking spaces at the site reduce from 114 to 34, however council officers have said they believe this is necessary for the care home to go ahead.
A council planning officer said: "The additional central wing was not proposed during pre-application discussions and concern was raised regarding the extent of this wing given that it significantly increases the footprint of the building and results in the car parking being squeezed into the southern edge of the site.
"The applicant has explained that this layout is as a result of discussions with the Care Commission and is the only way of achieving a layout which meets their requirements regarding privacy of bedroom areas.
"The wing has been reduced in length which allows for additional landscaped areas and on balance I am willing to accept it."
Simply UK predicts the home will create 20 jobs in its first year.
Linda Meston, director of care at Simply UK, said: "The community were very positive and supportive of this development and the service that it will provide."