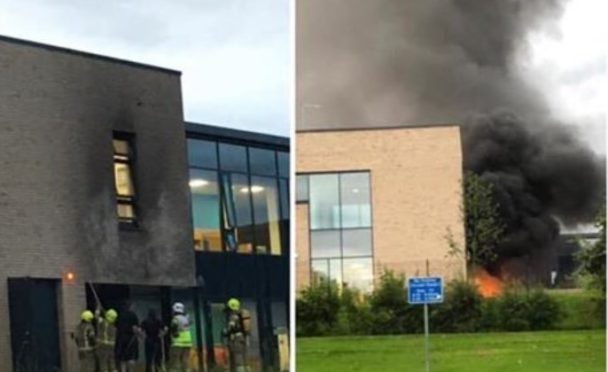 Fire crews were called to a blaze at a Perth primary school on Friday night.
The blaze occurred on open ground by Oakbank Primary School just after 9pm.
Firefighters used a hosereel to put out the flames.
No one was hurt and the blaze did not spread to the school.
However, the fire did cause smoke damage to one wall of the building.
The blaze sent thick smoke into the sky.
The fire was extinguished around 9.45pm.