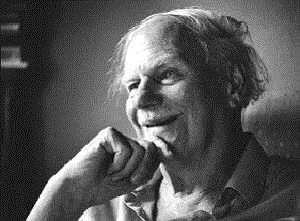 Hundreds of people will attend the sell-out launch night of a new book celebrating the life and work of Blairgowrie poet and folk legend Hamish Henderson.
The writer is to be honoured in a new collection of 50 poems called The Darg in the centenary year of his birth.
It features the work of 50 poets from across Scotland and is edited by Perth-based Jim Mackintosh.
The Darg will be launched in Spiegeltent at Edinburgh Book Festival on Thursday.
Delighted publishers, The Poets' Republic, say they have already sold out the 350-seater venue and all the pre-sale copies of the collection.
A spokesperson said the level of interest in the collection could see it named "poetry book of the year".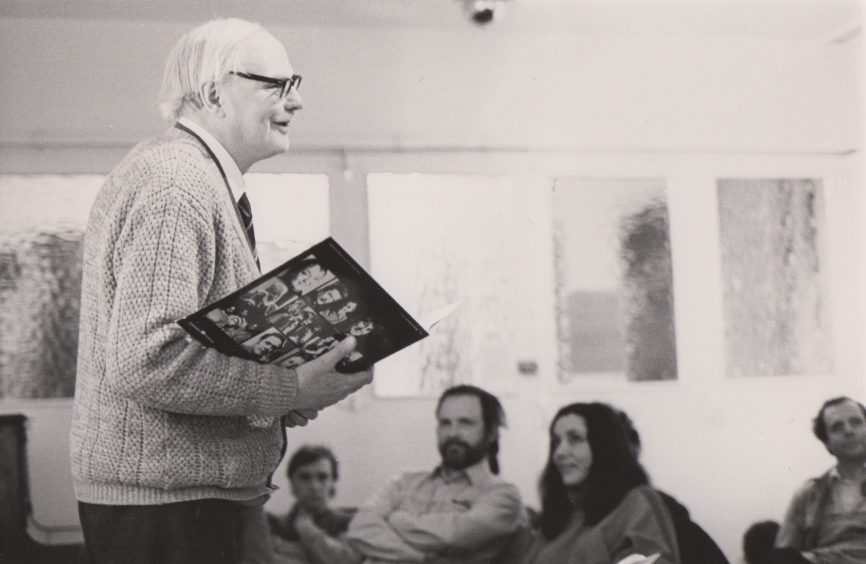 The spokesperson said: "It was sold out within two weeks of the programme announcement.
"We then went back to the organisers and asked for more seating and tickets as we were looking at the prospect of people being turned away from an over-populated poetry reading, which is unheard of.
"Further tickets were added ,which then sold out again within a week."
The spokesperson said the project had been "a big risk" for the publisher, but one they had not regretted.
"We'd never published a full-blown anthology before, so we're a bit taken aback by the surge in interest.
"It seemed strange and neglectful to us that no mainstream publisher had struck on the idea of a Hamish tribute for his centenary.
"I suspect they still fail to recognise how his farsightedness in politics and popular culture streams into the present."
Jim Mackintosh previewed The Darg at Belladrum Tartan Heart Festival at the start of August before the main event in Edinburgh.
He said: "I'd like to think it was purely the brilliant and powerful poetry inspired by Hamish that has convinced 350 folk to sell out The Spiegeltent on a Wednesday teatime slot at Edinburgh Book Festival but I suppose I should concede the fascination with this giant of Scottish culture has something to do with it.
"The aim of the publisher and myself  was to raise awareness of Hamish in this, the centenary of his birth in Blairgowrie, east Perthshire.
"I think we have achieved that so far but there's lots more to come with other readings, talks and projects and of course, the HamishMatters Festival in Blairgowrie in November."