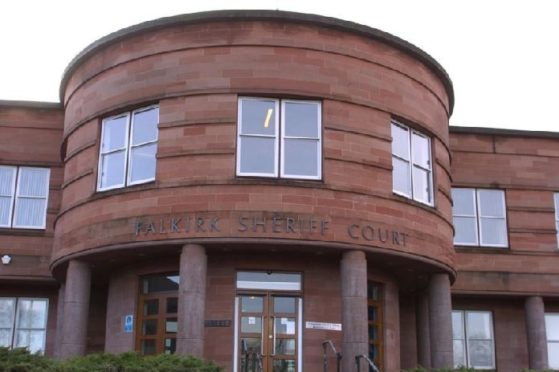 A former community councillor who embezzled nearly £130,000 from her elderly aunt was warned yesterday she faces jail.
Alice Duncan, 72, drained the cash from accounts and bonds held by frail Jean Rossel, who moved eight years ago from the south of England to Perthshire, where Duncan was a respected member of Strathyre Community Council.
Falkirk Sheriff Court heard after Mrs Rossel and her husband Frans retired they found it "increasingly hard to cope" and accepted an offer from Duncan, Mrs Rossel's brother's daughter, to sell their bungalow in Sussex and move into a converted part of the house in Scotland.
However, Mr Rossel went straight into a care home in nearby Callander, where he eventually died.
Mrs Rossel, now 93, also went initially into the nursing home. She said Duncan turned up at the home with two solicitors "and it was discussed that she'd be taking over" her financial affairs.
Later, she moved in with the Duncans while work on the annexe was begun.
She said: "Alice had charge of my pension book… I trusted her."
In October 2014 the undertaker's bill for Mr Rossel arrived and Mrs Rossel found all the money from the sale of their bungalow had gone, together with other savings and pensions.
Mrs Rossel replied: "I was shattered, absolutely shattered. What could I say to her? She'd just helped herself to everything that was mine."
A jury unanimously found Duncan, of Keip Road, Strathyre, guilty of embezzling "in the region of" £129,000 between January 1 2011 and October 30 2014. She had originally been charged with embezzling nearly £242,000.
The court heard that in April 2014, by which time most of the money was taken, Duncan's daughter, Elaine Duncan, 46, was murdered by her abusive partner James Morely, who was jailed for life.
Defence advocate Clare Connelly said her client now suffered from anxiety, depression, and suicidal thoughts, and a report from a consultant psychiatrist said she might kill herself if imprisoned.
Miss Connelly said funds would become available to repay all the money taken within 12 months, and suggested a rigorous restriction of liberty order, "essentially house arrest", should be imposed instead.
Sheriff John Mundy deferred sentence for four weeks, and warned Duncan she faced a "substantial" prison sentence if she failed to come up with an initial £20,000 within that period.