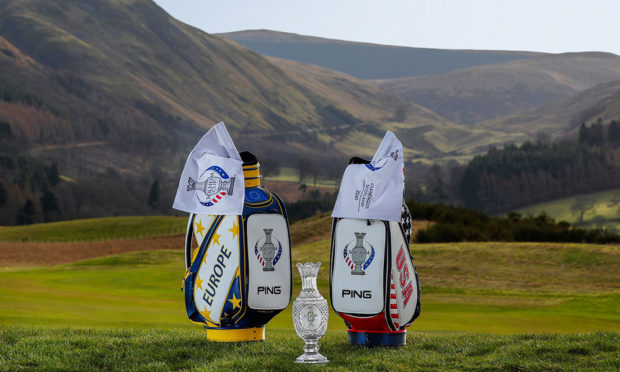 The Solheim Cup has become the UK's best attended women's golf event – more than a week before the first players tee off.
Almost 80,000 tickets have already been sold for the seven-day event, which is being held at Gleneagles.
When the competition was held in Germany four years ago, the attendance was just short of the same figure.
A spokeswoman for the Solheim Cup said the final figure for Perthshire could be even higher as tickets are still available.
She said: "Demand for tickets has been extremely high and we are almost at 80,000 confirmed attendances for the week, which already makes the 2019 Solheim Cup the highest attended women's golf event ever held in the UK.
"There are still tickets available but we would encourage anyone still looking to attend to buy in advance via the website to avoid disappointment."
Gleneagles bid to host the 2019 Solheim Cup following the success of the Ryder Cup in 2014.
The Ryder Cup saw more than 240,000 spectators over the week and organisers are building on the same model to ensure the women's event is a success.
The first tee and 18th green stand complexes will be roughly the same size, and the spectator village is almost identical.
The Solheim first tee complex will seat 2,200 – compared to the 2,400 in 2014 – but 95% of the seats will be unreserved.
Paul Bush, director of events for VisitScotland, previously told The Courier: "The spectator experience will be much better for everything because of fewer numbers.
"The numbers we have so far, for a women's golf event and for women's sport in Scotland, are pretty impressive.
"Women's sport is on the up with the football World Cup, the netball World Cup and we think that come September there will be a real focus.
"In terms of sponsorship this has been as good as we've ever had in a Scottish context."
The event is also taking on a more family-friendly feel, with a soft play area, a golf activity zone as well as food and drink available in the spectator village.
The Solheim Cup will start on September 9 and run until September 15.