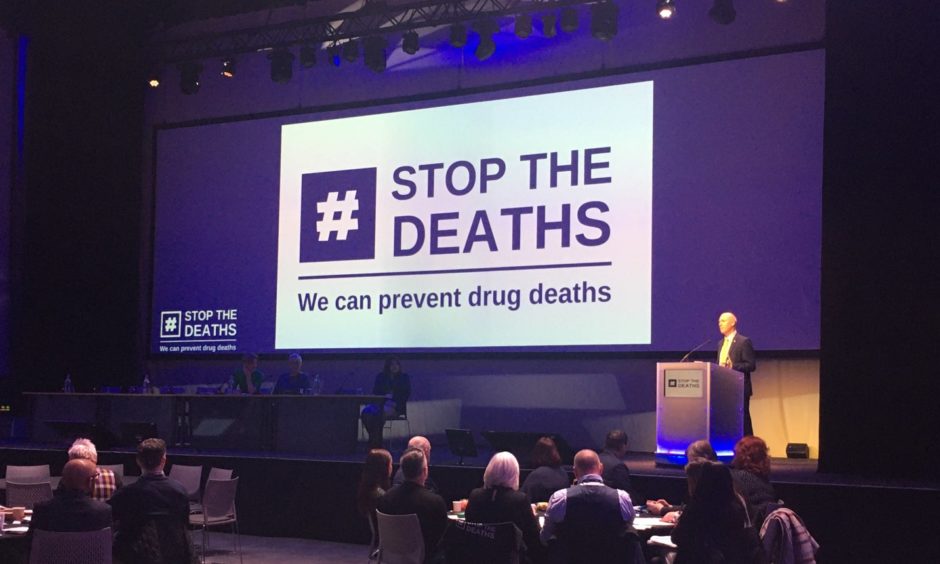 Asked if two drugs summits in two days indicates poor communication between the UK and Scottish governments, UK Government minister Kit Malthouse said he does not believe there can ever be enough talking about such a serious issue.
Just as well because after the Scottish Government's summit on Wednesday and the UK Government's event on Thursday, plenty more talking shops are planned.
Ministers from all nations will be invited to discuss the issue again in a month's time while police forces from around the country are being invited to get round the table to discuss how to disrupt the supply of drugs around the country.
Mr Malthouse told delegates "no rabbit" would be pulled out of the hat after the UK summit, while poo-pooing the idea of opening a safe consumption room in Glasgow.
He also said such a facility might not work in Dundee, even though we don't even know if it will work in Glasgow yet.
Instead, Mr Malthouse says enforcement and better treatment options are the best answer.
Heroin has been flooding into our communities for decades. It will continue to do so as long as there is money in it for criminal gangs and the authorities have limited ability to stop this happening, as Dame Carol Black noted in her review.
Coupled with the easy availability of drugs like street Valium, it is no surprise the number of lives being lost to drugs is climbing steadily each year.
Everyone at these two summits agrees drug-related deaths are an issue that can no longer be ignored and that treatment services must be improved.
It's just a shame that after two days of talking, nobody is really further forward than they were on Tuesday about how best to move forward.