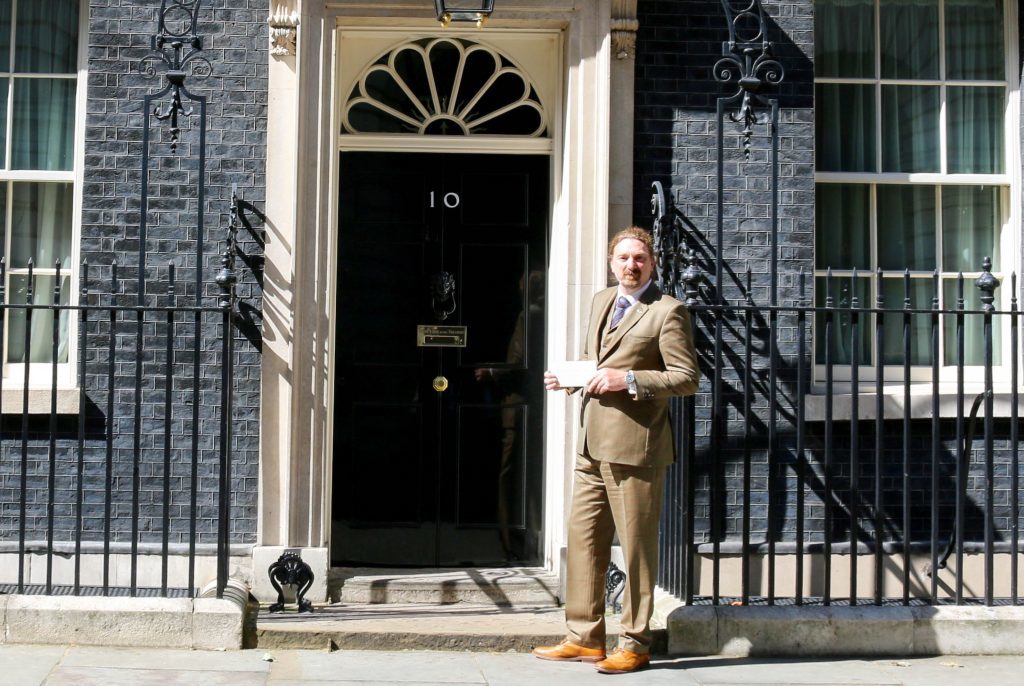 A £400 million economic boost for Tayside and Fife must not fall victim of an "internal Tory leadership feud", a Dundee MP has said.
Chris Law, the SNP's Dundee West representative, delivered a letter to David Cameron at 10 Downing Street seeking assurance that his resignation will not jeopardise the Tay Cities Deal.
The project involves joint working between Angus, Dundee, Fife and Perth and Kinross Councils but so far the combined authorities are some way off submitting a bid.
They need to do that before the UK Government can sign off any cash, with an expectation that funding would be matched by ministers at Holyrood.
David Mundell, the Secretary of State for Scotland, warned that the aftermath of the UK voting to leave the EU, and the subsequent resignation of the Prime Minister, could put the deal in jeopardy if the councils don't move fast.
Crisis talks are now taking place between the authorities as they try to thrash out a deal for approval.
Mr Law pointed out that he was given a personal assurance in the House of Commons by Mr Cameron that a Tay Cities Deal would be delivered.
Last week, when asked for reassurance that it was safe in the aftermath of the Brexit vote, the current Conservative leader replied: "I cannot bind the hands of my successor".
Mr Law said: "I will not allow the City Deal to be a victim of an internal Tory leadership feud and will do everything I can to secure funding for the Tay Cities Deal.
"It represents a huge opportunity for transformational economic growth right across Tayside and Fife through funding from both the Scottish and UK Governments, so it was extremely disappointing to hear the UK Government's Scottish Secretary cast doubt over the plans."
He continued: "A huge amount of time, money and effort has already been invested in developing the proposals and what we need now, more than ever, is reassurance that the people of
Tayside and Fife will not be made to suffer as a result of a Tory leadership contest."
Mr Law has already written to Mr Mundell, to clarify his position.
Scotland's sole Tory MP had told The Courier: "There will be a new Prime Minister, which could mean a new Chancellor, who could have a different outlook (on the deal)."
A senior No 10 source stood by Mr Mundell's words but added Lord Andrew Dunlop, the Scotland Office Minister and Minister for Dundee, is "totally committed to getting the best deal he can for Dundee and Tayside."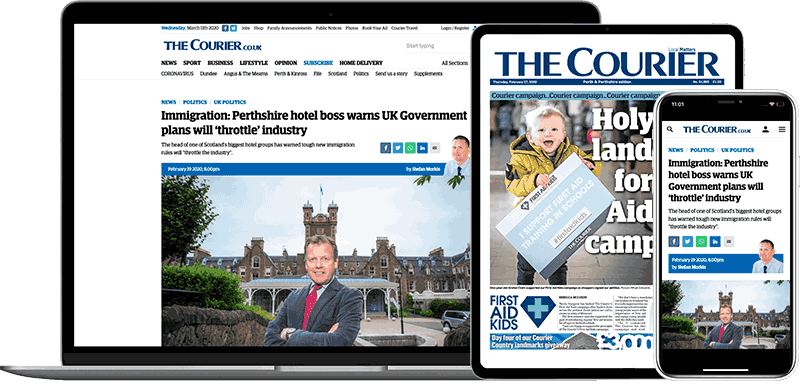 Help support quality local journalism … become a digital subscriber to The Courier
For as little as £5.99 a month you can access all of our content, including Premium articles.
Subscribe