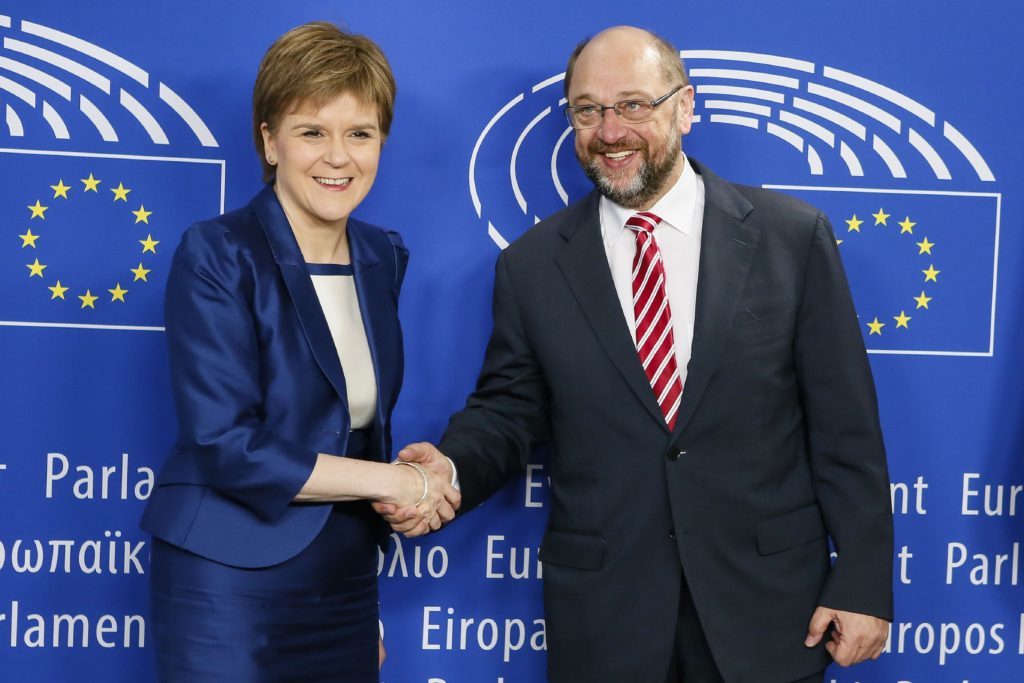 SNP activists will debate a second independence referendum at the party's conference – centred on EU membership.
A motion submitted by the Edinburgh West branch is likely to dominate proceedings after being accepted for discussion at the Glasgow gathering.
Its wording, seen by The Courier, is extremely similar to the argument Nicola Sturgeon has put forward after voters north of the border convincingly backed remaining tethered to Brussels while the UK as a whole voted to leave.
It reads: "Conference believes that every avenue must be explored to keep Scotland in the EU. If no viable solution to safeguard our membership as part of the UK exists, Scotland should prepare for a second independence referendum and seek to remain in Europe as an independent country."
Nicola Sturgeon announced she had started preparations for a second independence referendum in the aftermath of the EU vote.
Polls in the immediate aftermath of the Brexit vote suggest a jump in support for independence, although a more recent YouGov survey suggested enthusiasm for the break-up of the UK had cooled.
Jackson Carlaw, the Scottish Conservative deputy leader, said: "Only the SNP could be so arrogant as to debate the wording of a repeat referendum before one's even been announced. This is another example of nationalists pointlessly talking to themselves. Voters would prefer to see Scotland's governing party debating things of importance such as health, education and justice."
Help support quality local journalism … become a digital subscriber to The Courier
For as little as £5.99 a month you can access all of our content, including Premium articles.
Subscribe