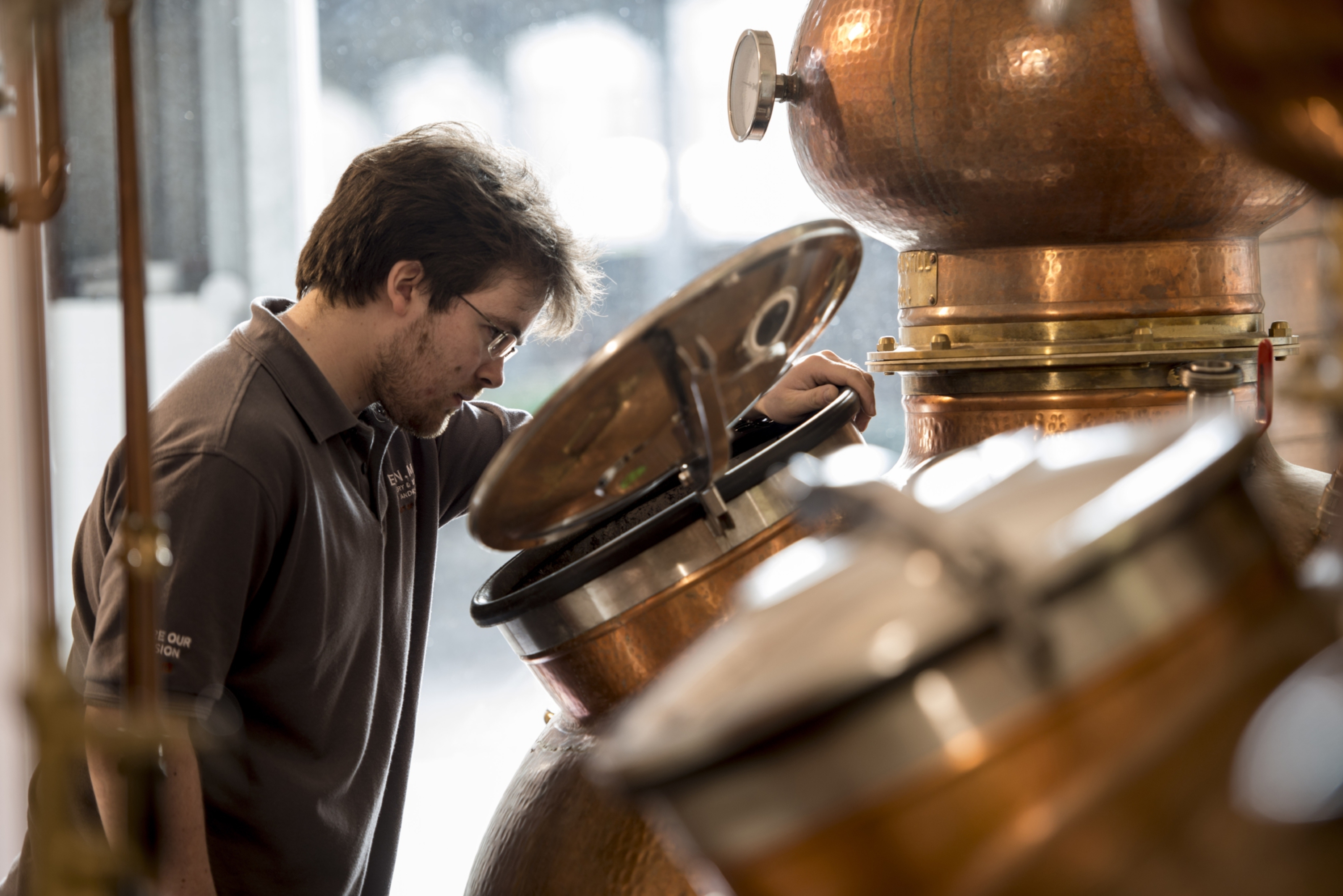 A leading member of Scotland's new craft distilling sector said there is growing evidence that "less is better."
Paul Miller, founder of Eden Mill distillery and brewery near St Andrews, said his market was growing, creating meaningful jobs and contributing to the Scottish economy.
His own company had in four years increased its workforce from three to 36.
Twenty new craft distilleries started last year and 22 more are in the pipeline for this year, each employing more than five people and creating in excess of 200 jobs.
He was responding to Scottish economist Tony Mackay's views that some of Scotland's new small-scale whisky distilleries are risky investments.
Professor Mackay was bemused by the flood of plans for new whisky, gin and other alcohol distilleries north of the Border.
The Scotch whisky industry was in difficulty with falling exports and loss of market share through competition from other spirits.
Most of the new investments are for small-scale craft distilleries, which he said will add little to overall supply.
While there was entrepreneurship in these businesses, the economist considered their whiskies will not compete with popular blends.
Mr Miller said Scotland's new distilleries are creating meaningful jobs and adding value to Scotland PLC.
"We are seeing a very different picture to Professor Mackay's research," he stated.
"The new energetic and vibrant emerging distilleries are, in many cases, responding to meet changing drinker trends.
"They are seeking to meet growing consumer passion for interesting, innovative and premium products with provenance – a trend taking shape across all food and drink categories on a global scale.
"This trend toward less but better is evident with whisky as much as in other sectors. Single Malt premium whisky is in growth whilst blended whisky is in long-term decline."
The phenomenon had given rise to a new form of drinks tourism throughout the world, as seen with the Bourbon region in the USA.
Mr Miller added: "Scotland with its rich distilling tradition and bountiful source of natural ingredients is well equipped to capitalise on these trends.
"Tourist experiences at whisky distilleries are already high and growing, adding to rural and increasingly urban economies."
There were 1.5 million visits to Scotch Whisky distillery visitor centres in 2014, spending £50m.
Gin has added another layer with Eden Mill set to attract over 20,000 visitors this year.
Mr Miller called on trade body the Scotch Whisky Association to "embrace innovation and creativity."
He also called on Scottish and UK Governments to offer craft distillers and brewers similar positive tax regimes to those in the US.