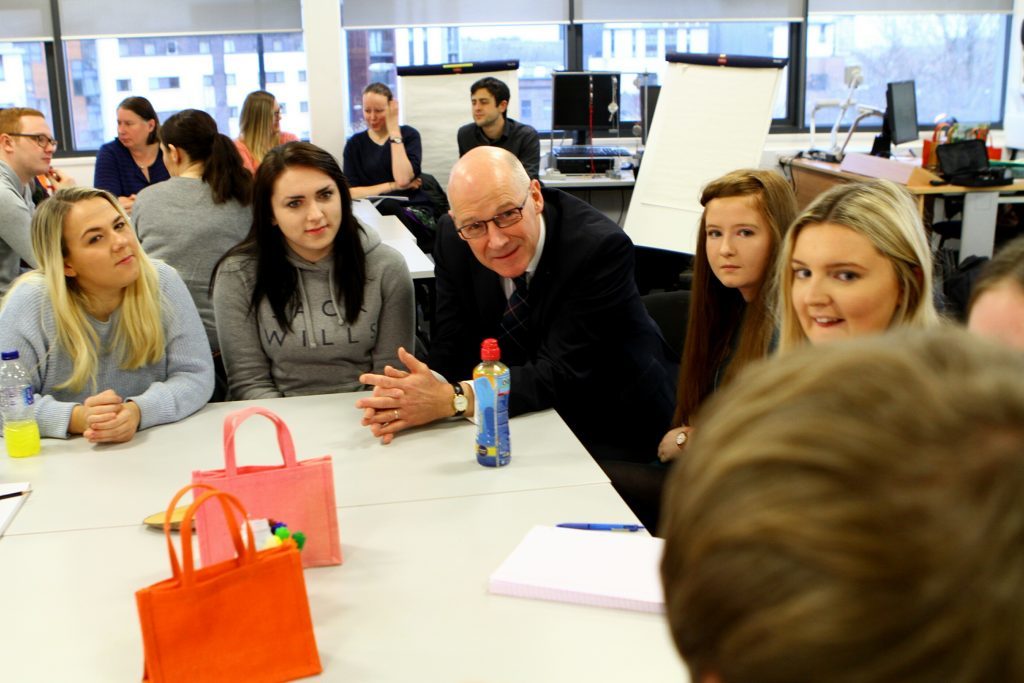 Scotland's Deputy First Minister John Swinney is ploughing £1 million into efforts to attract new teachers.
He said he wants to ensure teaching is an "attractive career" for students.
The education secretary visited Dundee University to meet student teachers on Wednesday in the wake of revelations that Dundee is struggling to attract newly qualified secondary teachers.
At the start of the week Dundee City Council admitted it had managed to fill just 50% of its desired quota of high school teachers for 2016.
34 newly qualified teachers were sought, but just 17 were recruited.
Opposition councillors branded the figures "concerning".
Mr Swinney's visit came as the Scottish Government announces a £1 million investment to bring 200 new recruits into the teaching profession.
The proposals include fast-track teacher training for graduates in science, technology, engineering and maths (Stem) subjects, courses for former teachers who want to return to the classroom, and measures to attract unemployed teachers from Ireland.
Under the plans, more joint degrees in teaching and specialist subjects such as physics and chemistry will be offered and more primary teachers trained in specialisms such as numeracy, additional support needs and Stem subjects.
The education secretary concedes the profession is finding it tough to compete against other sectors for students' attention, but insists taking teaching back to basics can reinvigorate interest.
He said: "We're generally in a situation where we have low unemployment within Scotland.
"There's a lot of choices that people have about the employment destinations they can take forward.
"But what we have to do is make sure that teaching is an attractive career to everyone who is interested in it.
"A lot of the measures I've taken since coming into office have been about stripping out some of the bureaucracy to make sure that teaching is what it says on the tin — it is a learning and teaching career concentrated on that purpose.
"That can be a very attractive proposition for people to enter the profession."
Working closely with institutions like Dundee University will be key to breathing new life into the profession, according to Mr Swinney.
He said: "What we're trying to do here is speed up the access people have to teacher education.
"We've worked closely with the colleges of education, particularly with the University of Dundee, to find new and innovative ways of making sure we get people into teacher education.
"There's a great opportunity for us to speed up those routes and make sure we expand the teaching population."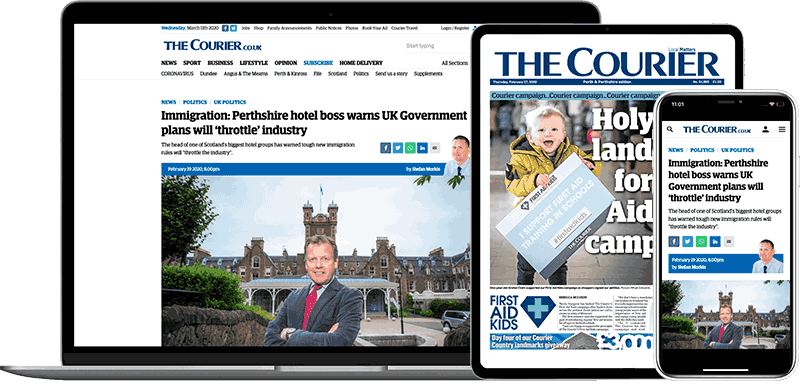 Help support quality local journalism … become a digital subscriber to The Courier
For as little as £5.99 a month you can access all of our content, including Premium articles.
Subscribe