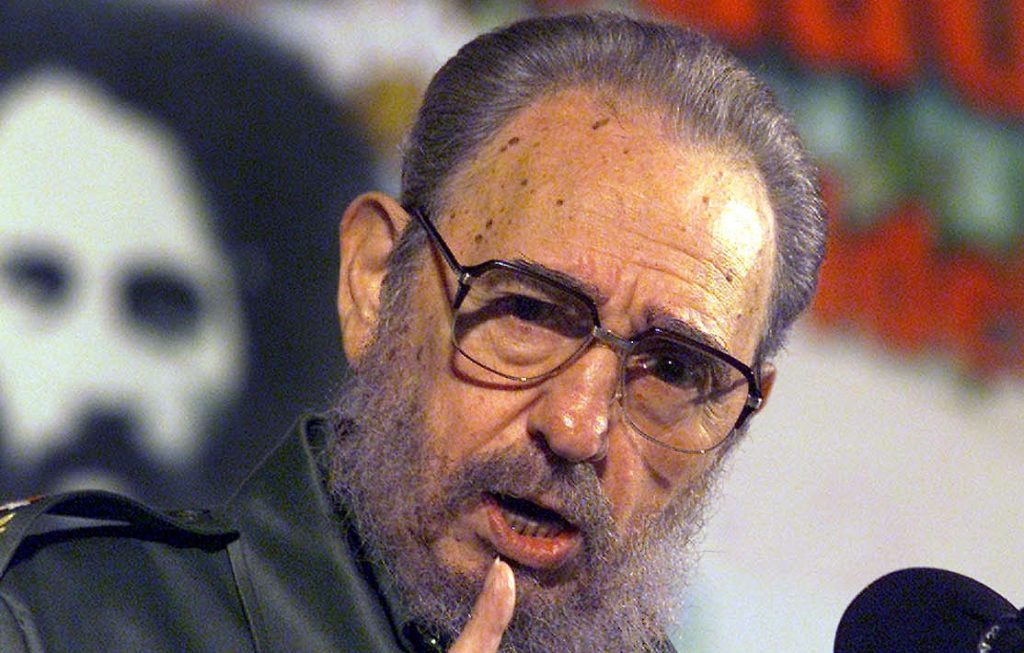 The deputy leader of Scottish Labour has come under fire for idolising the late Cuban dictator Fidel Castro.
Alex Rowley, who is also a Fife MSP, backed a Holyrood motion that praised the "many great achievements" of Castro's socialist regime.
He joined two parliamentary colleagues and two SNP MSPs in support of the tribute lodged by Scottish Labour's Elaine Smith.
It celebrates Castro's successes in building world class education and health systems, as well as his country's contribution to alleviating humanitarian disasters.
But it does not refer to his regime's appalling human rights record or his aversion to democracy.
Scottish Conservative equalities spokeswoman Annie Wells said: "It is appalling to see left-wing politicians, including the deputy leader of the Scottish Labour party, lionise a man who jailed and murdered his opponents and put gay people in concentration camps.
"If these crimes were carried by a political leader on the right, Labour and SNP politicians would be the first in the queue to condemn."
Jeremy Corbyn, the UK Labour leader, has previously admitted Castro's flaws in his praise for the "champion of social justice".
The iconic revolutionary, who toppled the Cuban government in 1959, ruled the Caribbean island for nearly 50 years before his death last week aged 90.
Ms Smith, the Central Scotland MSP, said Cuba legalised same-sex relationships before Scotland did and credit has not been given for the shift in attitudes under Castro's rule.
"A dignified silence instead of an ignorant, ill-informed attack from the Tories would have been more fitting of their office.
"But I do note that the Tory Government is sending a representative to the funeral to convey condolences on behalf of the UK."
The Scottish Parliament motion reads: "The Parliament sends its condolences on the loss of Fidel Castro (1926-2016) to his family and the people of Cuba;
"Respects the nine days of national mourning undertaken by the people of Cuba to mark the passing of an icon of socialism; considers that during Fidel Castro's time in office, from 1959 to 2008, Cuba built world-class health and education systems and decreased poverty, despite suffering economically for decades under a United States blockade;
"Further notes what it sees as Cuba's impressive record of international solidarity abroad, including sending medical workers to the world's poorest regions, leading the fight against Ebola and providing the largest medical contingent after the 2010 Haitian earthquake disaster;
"Recalls the words of the late Nelson Mandela, when referring to Cuban volunteers driving South African apartheid forces out of Angola, that "the Cuban Internationalists have made a contribution to African independence, freedom and justice unparalleled for its principled and selfless character;
"Recognises what it sees as Fidel Castro's individual contribution as a champion of global social justice and his maxim of "not an inch to imperialism", and believes that his legacy and spirit will live on in the many great achievements of the small socialist state of Cuba, teaching and inspiring future generations and showing that another world is possible."