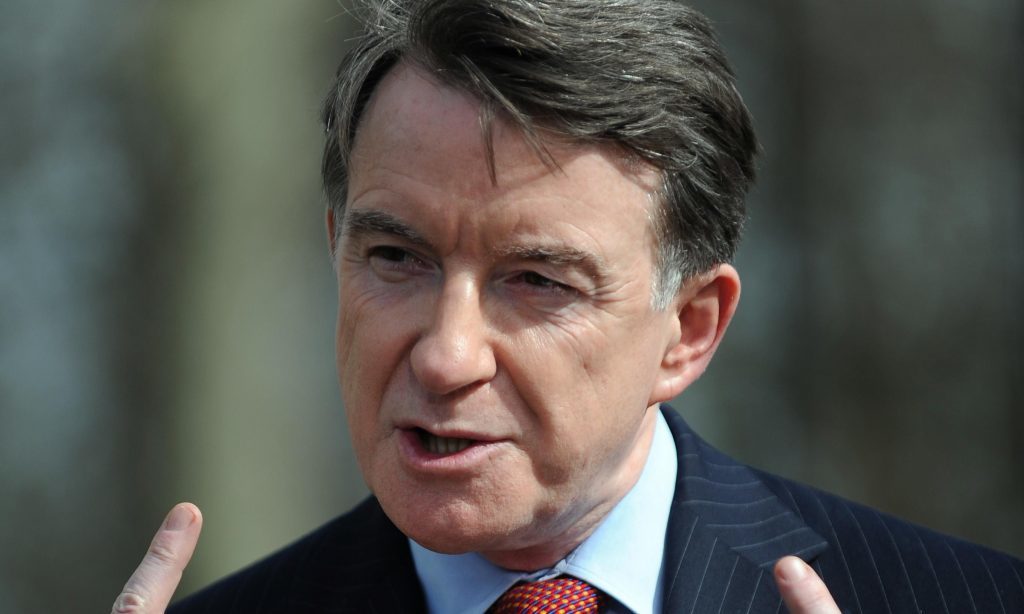 Peter Mandelson has been accused of making "overblown and inaccurate claims" about Scottish trade with the rest of the UK.
The former UK Labour Trade Secretary, who also previously served as the European Commissioner for Trade, said up to six times as many goods are exchanged between Scotland and England, Wales and Northern Ireland as with the EU.
Scottish Government figures, cited by the UK Government as an argument against independence, show Scotland's exports to the rest of the UK are four times the size of those to the continent.
Labour Peer Lord Mandelson told the Andrew Marr show: "Well, I think that Brexit strengthens the argument of the nationalists, but that's exactly what we warned during the referendum.
"But if you take the overall balance of the argument I don't think it gives it to the nationalist, for this reason.
"Over five, six times more amount of trade by Scotland is with the rest of the UK, not with the European Union, and if they were to separate themselves from the UK obviously, a big question mark would be placed over that trade.
"How would they do it? If they've separated from the UK, re-entered the European Union, the rest of the UK was out of the European Union, that would have an impact on Scottish trade with the rest of the UK. And they have to take that into consideration."
The intervention follows Tony Blair, the former Labour prime minister who counted Lord Mandelson as a key ally, saying the case for Scottish independence is "much more credible" after the Brexit vote.
An SNP spokeswoman said: "Lord Mandelson is absolutely right that Brexit has strengthened the case for Scottish independence – not least because of the huge barriers to trade the Tories are erecting by dragging us out of the EU Single Market, which is around eight times bigger than the UK's alone.
"But given the UK Government are promising a 'seamless, frictionless' border with the Republic of Ireland after Brexit, no amount of overblown and inaccurate claims from Lord Mandelson can give these claims about an independent Scotland any crediblity."
Meanwhile, Lord Mandelson said peers should "not throw in the towel early" over Brexit as he warned ministers they face defeats over key negotiating principles.
He expressed his belief that the Lords will force changes to legislation intended to allow Prime Minister Theresa May to have the power to start the formal two-year Brexit process.
UK Justice Secretary Liz Truss said: "I just listened to Peter Mandelson. It was like the referendum had never happened."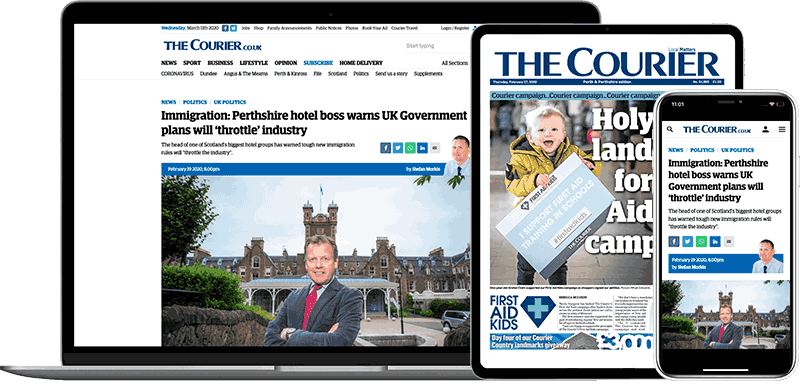 Help support quality local journalism … become a digital subscriber to The Courier
For as little as £5.99 a month you can access all of our content, including Premium articles.
Subscribe