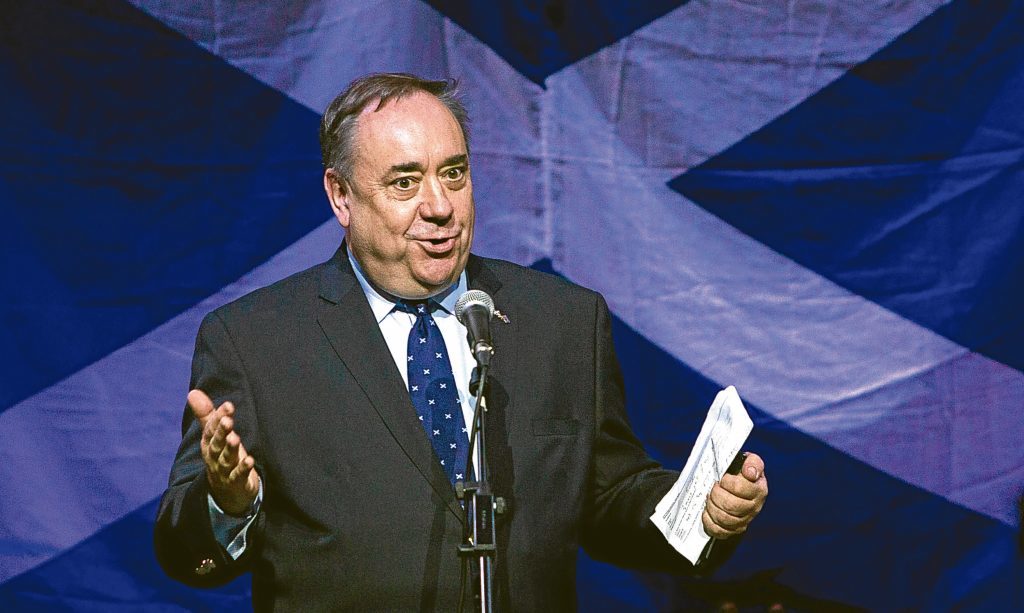 Alex Salmond and Nicola Sturgeon's claims that oil revenues would have been a "bonus" for an independent Scotland's economy were wrong, the chair of the SNP's growth commission has admitted.
Both the former First Minister, and Ms Sturgeon, his then deputy and the current leader of the Scottish Government, repeatedly made the assertion that oil was a "bonus in our economy" as Scots prepared to head to polling stations two-and-a-half-years ago.
Andrew Wilson has contradicted them, however, telling the BBC the expected income was in fact "a basis" for the financial plans of the Yes campaign ahead of the 2014 referendum.
The former MSP said his group would assume no cash return from the North Sea in its work building the economic case for independence ahead of an expected second referendum.
Mr Wilson suggested that making the revenues central to the economic arguments for ahead of the 2014 vote was a mistake and any future campaign would need to balance optimism and realism.
He said: "We did have oil baked into the numbers and it was indeed a basis.
"So I can say with some certainty in terms of our own work that we'll assume for the purposes of our projections that oil is producing zero revenues and therefore treat any revenues that we get from oil as a proper windfall to be used on intergenerational projects rather than spent on spending today."
The SNP government's white paper on independence predicted North Sea oil revenues of between £6.8bn and £7.9bn in 2016/17, which would have been the first year of independence if there had been a Yes vote.
The price has plummeted since then, with UK oil and gas production generating negative receipts in 2015/16 of -£24m, compared with +£2.15bn the year before.
Murdo Fraser, the Conservative finance spokesman, said: "Mr Salmond has never admitted he tried to mislead people on oil during the 2014 referendum. Now that even his own SNP colleagues are owning up, it is time he did so himself.
"If the SNP is now admitting oil is a bonus, it must set out which taxes would rise and what public services would be cut in order to fill an independent Scotland's £15bn deficit."
Jackie Baillie, Labour's economy spokeswoman said: "Scottish Labour warned time and again during the 2014 referendum about the SNP's rose-tinted fantasy of an independent Scotland's finances. Time and again we were told we were talking Scotland down.
"But now the SNP's own economics guru has admitted promises of a land of milk and honey were a figment of Alex Salmond's imagination.
An SNP spokesman said: "The North Sea industry will be an important one for years to come, but the biggest threat to Scotland's prosperity, jobs and livelihoods comes from a Tory hard Brexit, which threatens to take us off an economic cliff edge."