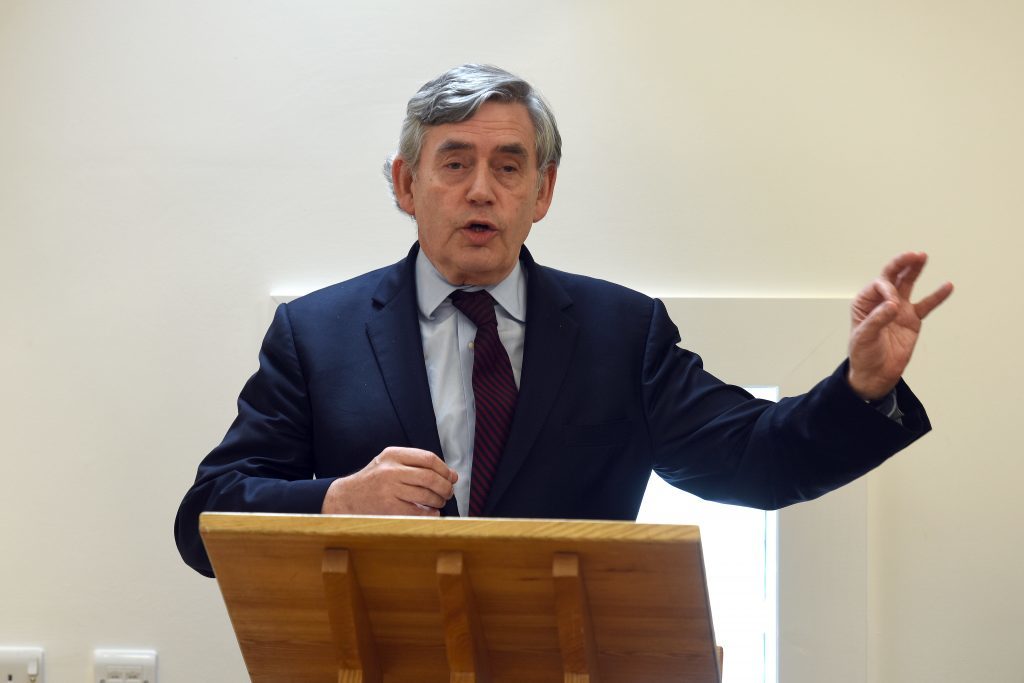 Former Prime Minister Gordon Brown will today urge the people of Scotland to back a third option for the country's future as the row over another independence referendum intensifies.
In a speech at the Adam Smith Festival of Ideas in his hometown of Kirkcaldy, Mr Brown is expected to campaign for a new form a federalism, a self-styled "Scottish patriotic way", which he believes could unite a divided UK and avoid years of bitter division.
Within his proposed framework for federal home rule, Mr Brown will call for a wide range of new powers that, post-Brexit, should come to the Scottish Parliament within the UK, including the setting of VAT rates, power to sign international treaties and powers to support agriculture, fisheries, environment and regions.
The ex-Chancellor will also call for the Bank of England to be the "Bank of England, Scotland, Wales and Northern Ireland", with fully-staffed representation north of the border; repatriation to Scotland of £800 million of cash now spent by the EU; and guarantees that Scotland cannot be taken out of the European Court of Human Rights or the EU Social Chapter without Scottish people's consent.
Mr Brown will say: "With these proposed new powers let us send a message – and I will fight for this in the weeks and months ahead – that from now on the debate on the future of Scotland will no longer be limited to two options.
"The third option, a patriotic Scottish way and free from the absolutism of the SNP and the do-nothing-ism of the Tories, is now essential because post-Brexit realities makes the status quo redundant and require us to break with the past.
"The status quo has been overtaken by events, because unless powers, now with the European Union, are repatriated from Brussels to the Scottish Parliament, the Welsh Assembly and the regions, Whitehall will have perpetrated one of the biggest power grabs by further centralising power."
Instead, Mr Brown will argue, the third option would give Scotland the benefits of being in Britain while positively seeking and securing the closest possible ties with Europe.
"Most of all, a new third option can unify our country and end the bitter and divisive Yes v No conflict that will continue to rip us apart," he adds.
"Nicola Sturgeon believes there is only one alternative to the status quo and that's independence.
"Theresa May believes there is only one alternative to independence and that's the status quo.
"Both have something in common: they assume that the only form of sovereignty that  really matters is state sovereignty.
"By contrast, we start from popular sovereignty – the idea that power rests with the people and that the Scottish people should choose the best route to advance our values and interests."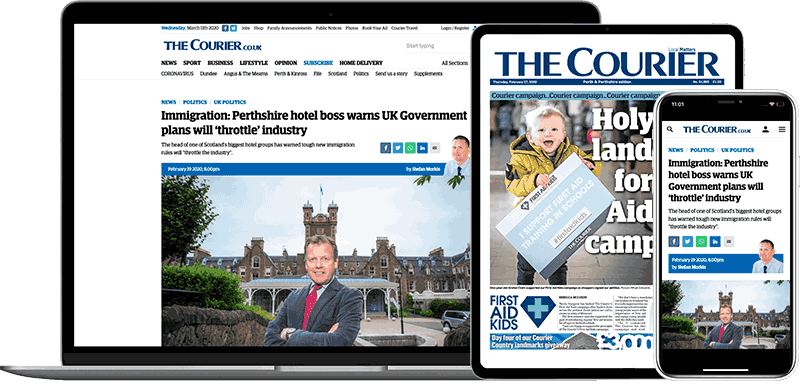 Help support quality local journalism … become a digital subscriber to The Courier
For as little as £5.99 a month you can access all of our content, including Premium articles.
Subscribe