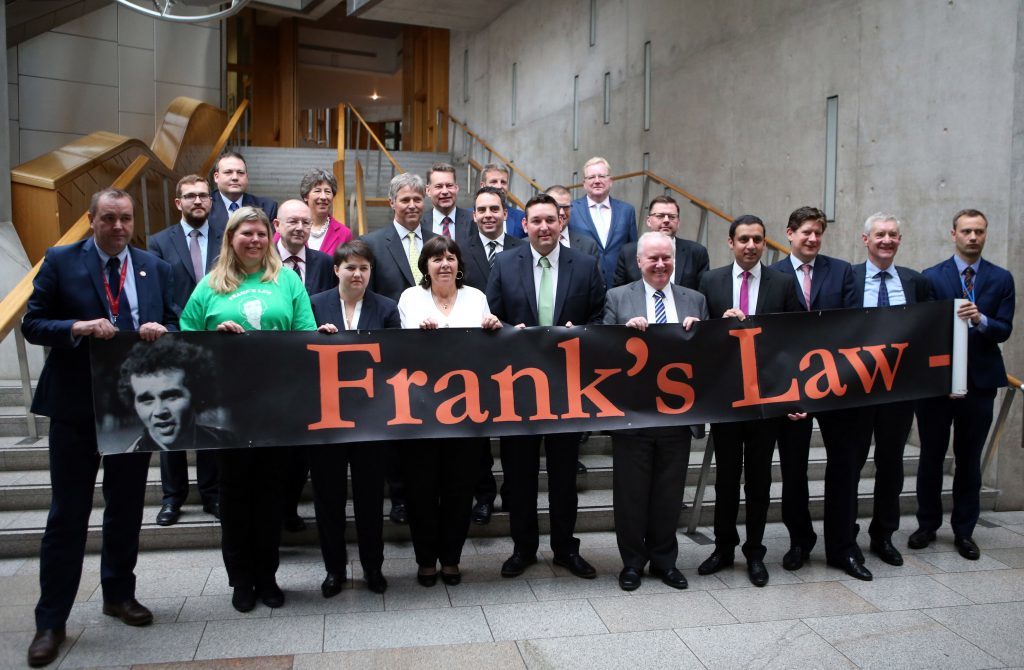 Backers of a long-running campaign to end age discrimination in the care system can send a strong message to ministers.
In a major step for Frank's Law, a consultation opened on Monday for a bill to abolish care charges for under-65s with debilitating conditions.
It lasts for three months and runs alongside a feasibility study being carried out by Scottish ministers.
Amanda Kopel, who spearheads the campaign in memory of her late husband and Dundee United star Frank, called on people to back the bill.
"I welcome the launch of this consultation as another important step in the progress of Miles Briggs' member's bill proposal," she said.
"I encourage people across Scotland to make their thoughts known in this consultation.
"Frank's Law will benefit so many people across the country, including in the future many families who currently would never envisage having to care for a loved one under 65 with a condition like dementia."
Frank passed away in April 2014 after his family struggled to secure care as he battled dementia.
The Courier, as well as all of Holyrood's opposition parties, have backed the law, which is about giving patients with conditions such as dementia the same rights to free care as older people.
A senior SNP source has vowed it will make it onto the statue books. Former health secretary Alex Neil, an SNP MSP, has also backed it.
Mr Briggs, the Tory MSP who is bringing the bill forward, called for assurances from ministers that Frank's Law will get the nod.
"While it is welcome that Scottish Government sources have belatedly indicated they will adopt Frank's Law, we need a firm commitment from ministers to that effect and a detailed timetable from them for its implementation," he added.
"This consultation will help keep the pressure up on the Scottish Government to do the right thing and deliver Frank's Law without delay."
Health Secretary Shona Robison said they are "already committed to examining the extension of free personal and nursing care to those under 65, while protecting existing provision".
"We are currently running a feasibility study to consider the costs, benefits, challenges and consequences of extending free personal care, including analysis of the additional demand for care likely to be created and the relationship with social security provision.
"This will be completed over the summer."
The consultation runs until October 6. Have your say at www.parliament.scot/proposed-under-65s-care-bill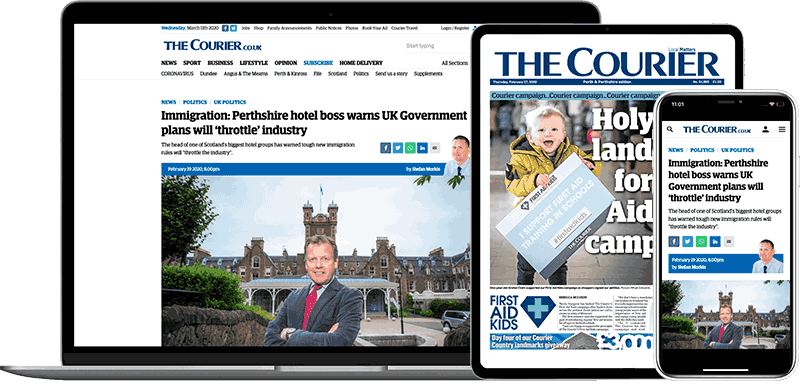 Help support quality local journalism … become a digital subscriber to The Courier
For as little as £5.99 a month you can access all of our content, including Premium articles.
Subscribe