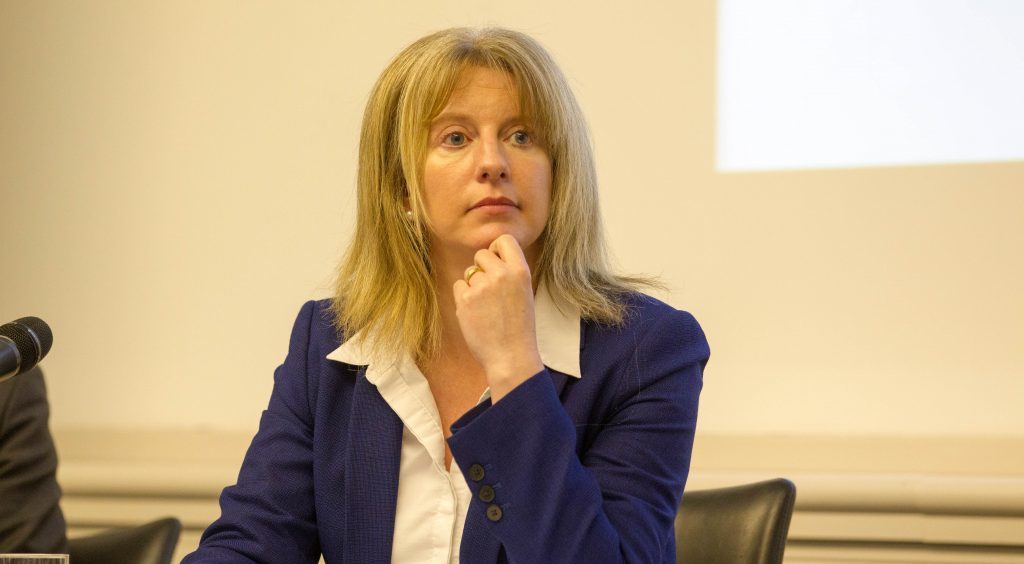 Nicola Sturgeon is under pressure to sack her Health Secretary after waiting time targets were missed again.
Scottish Labour has called for the head of Shona Robison, accusing the Dundee East MSP of being "out of her depth and out of ideas".
Official figures published on Tuesday showed patients are still waiting too long for treatment, which has been branded a "disgrace" by the Scottish Conservatives.
Earlier, Ms Robison responded to the figures by launching an expert group to help cut waiting times.
Amid speculation of a cabinet reshuffle, Labour's health spokesman Anas Sarwar said the health service is gripped by a "workforce crisis" of the SNP's making that is forcing patients into lengthy waits.
"This cannot go on. If Nicola Sturgeon is planning a reshuffle she should move Shona Robison from the health brief and send a message that she is finally willing to give the health service the support it needs," he added.
"Ministers who helped create the problems can't be the ones to solve them. It is time for Shona Robison to go."
The Scottish Government figures show that in June the 18-week referral to treatment target was met for 84.8% of patients, down from 87% in the same month last year.
The standard demands that 90% are seen within that period.
NHS Fife hit a record low since the target was introduced in 2011, with just 84.4% seen in time.
The Tayside board, which covers Ms Robison's constituency, has shown improvement on the measure in recent months, but has not achieved the target since December 2014.
Targets have also been missed in Scotland in the 12-week treatment time guarantee and for key diagnostic tests.
Some 74% of patients waiting for a new outpatient appointment at June 30 had been waiting 12 weeks or less, down from 80.7% at March 31 and 85.7% at the same point last year.
Of those waiting for a key diagnostic test at June 30, a total of 82.9% had been waiting less than six weeks, down from 92.2% in the same month last year.
Miles Briggs, the Scottish Conservative's health spokesman, said: "The SNP isn't just failing to hit its own targets, it's failing vulnerable people in every part of Scotland."
Ms Robison's expert group will be led by Professor Derek Bell, chair of the Royal College of Physicians of Edinburgh, and NHS Fife chief executive Paul Hawkins.
Ms Robison said: "Today's announcement will build on our earlier injection of funding to reduce waiting lists by providing the expert support to transform scheduled care and put the services on a sustainable footing for the future.
"We are at a crucial transition stage in our reforms of the health service – the much called-for shift in resources to primary, community and social care services is beginning to take effect, but this will take time to deliver better and more appropriate alternatives to acute care.
"However, it is still crucial that patients are seen in a timely manner and all boards have been asked to produce recovery plans for their elective care services."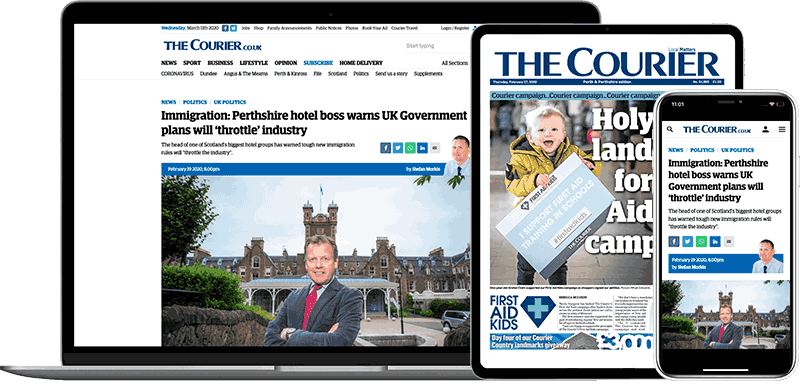 Help support quality local journalism … become a digital subscriber to The Courier
For as little as £5.99 a month you can access all of our content, including Premium articles.
Subscribe