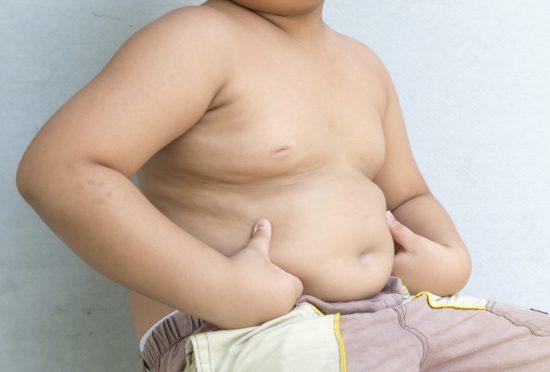 Child obesity has hit a record high in Scotland with the proportion of at-risk youngsters in Tayside soaring by a quarter over a decade.
Nearly one in four children entering primary school in Courier Country is in danger of becoming overweight or obese, which would condemn them to a life-time of health problems.
The latest Scottish Government figures have been branded "scandalous" by charities, who are calling for ministers to be ruthless in cracking down on junk food promotions and advertising.
Across the country, 22.9% of P1 pupils are at risk of being overweight or obese, which is the highest since records began in 2007.
Both Tayside (24.4%) and Fife (23.0%) posted worse figures than for Scotland as a whole, which has among the most depressing levels of obesity in Western Europe.
Lorraine Tulloch, from Obesity Action Scotland, said the "alarming" child obesity data reveals a "ticking time-bomb of health problems".
Perth & Kinross has the second highest rate of childhood obesity in Scotland for 2016/17, despite being one of the most affluent areas of the country.
The rate has increased by a third in a decade, with 28.7% of 5-year-olds now in danger of becoming obese or overweight.
Angus has seen obesity rates rise by nearly a half since 2007, albeit from a relatively low level.
Dundee bucked the national trend by seeing its P1 obesity rates fall on the previous year and across the decade, but remains high at 21.5%, the Scottish Government figures published on Tuesday show.
The Fife figure is 23%, which is an increase on last year but down on 2007/08.
Professor Linda Bauld, from Cancer Research UK, said the national picture is "scandalous".
"It couldn't be clearer why Scotland needs a trailblazing obesity strategy which includes legislation to restrict multi-buy offers on unhealthy food and drink," she added.
Scottish Conservative shadow health secretary Miles Briggs said the problem is "getting worse every year, with absolutely no sign of improvement".
On Tuesday, public health minister Aileen Campbell put restricting junk food promotions and imposing a 9pm advertising watershed at the heart of her anti-obesity drive.
She added they will be stepping up their fight against obesity by offering would-be parents advice before pregnancy.
"We're supporting children to eat a healthy balanced diet throughout their school day with the introduction of free school meals for P1-3 alongside the review of current school food and drink regulations," Ms Campbell said.
"In addition to this 98% of schools are now delivering at least two hours of PE every week and we remain committed to making Scotland the first Daily Mile Nation."
Dr Drew Walker, who is in charge of tackling obesity at NHS Tayside, praised the Scottish Government's draft obesity strategy, adding: "There are mutlifactorial causes for obesity so there needs to be multiple programmes to help prevent and manage obesity at a population level.
"The document suggests many highly recommended approaches."
A spokesman for Angus Council said they are teaching young people about healthy eating and increasing opportunities for exercise.
"In 2016/17, there were 11,100 free to attend extra-curricular activity sessions for Angus young people. This represents a 12% increase on five years ago when there were less than 10,000 such sessions," the spokesman added.
A Perth & Kinross Council spokeswoman said they work with families early to "try and ensure that children enter school with a healthy weight".
She added: "All children in Perth and Kinross Schools receive two hours of PE lessons, each local area has physical activity and sport group to maximise the opportunities for children to engage in activities outwith school, and many of our schools take part in the Daily Mile initiative."