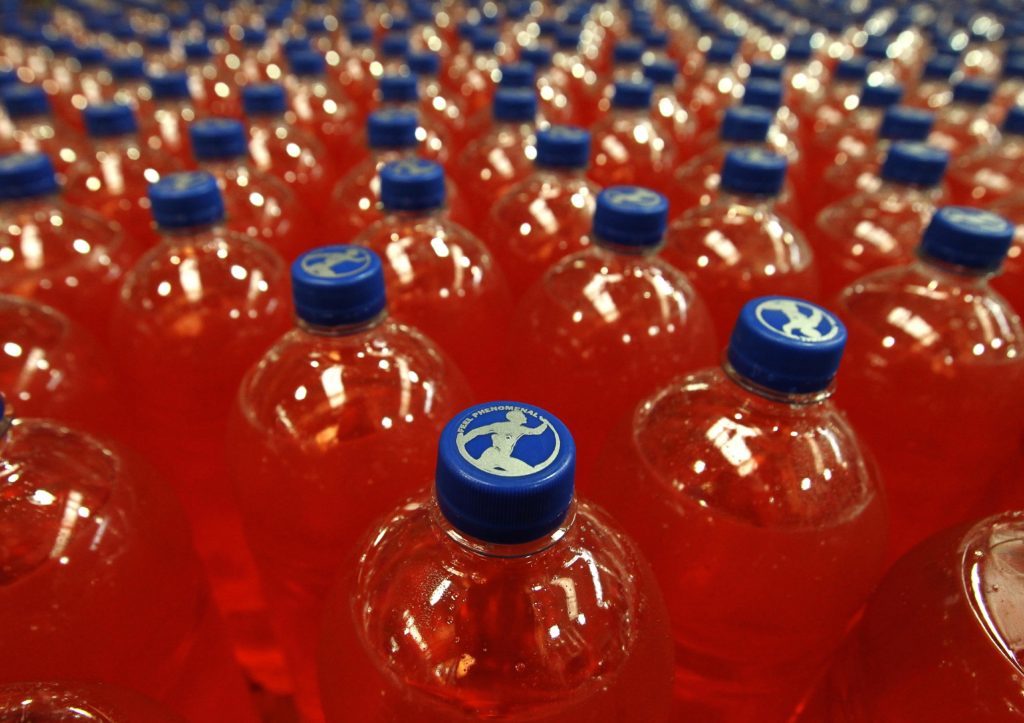 Nicola Sturgeon will not intervene in the row over the Irn-Bru recipe, her spokesman said.
The makers of the celebrated Scots refreshment are slashing its sugar content this month.
That decision led to a backlash with some fans vowing to stockpile the original cans.
The First Minister's official spokesman said it is not an issue Ms Sturgeon will be getting involved in.
"Barr's formulation of the wonderful national drink that is Irn-Bru is entirely a matter for Barr themselves," he said.
"Obviously the government is supportive of measures to combat obesity and promote healthy living, but Irn Bru is an iconic Scottish national brand the First Minister supports the promotion of it."
The spokesman added he is "not aware of the First Minister being an aficionado of Irn-Bru".
It was also revealed on Thursday that former presiding officer Tricia Marwick, who was a Fife MSP for 17 years, has never tried the carbonated beverage.
She said: "I just hate fizzy drinks."