Former Scottish Government minister Mark McDonald returned to Holyrood today after admitting pestering women.
Mr McDonald appeared before the media in his first return to the Scottish Parliament since allegations surfaced in November.
The married father of two resigned from the SNP last week after being shown the results of the party's investigation into harassment complaints from three women.
But he said he would remain in the parliament as an independent MSP.
In a press conference at the parliament, he was asked how he felt about one of his victims staying off work today because of his return.
Mr McDonald replied: "I have said throughout the process that I am not coming back to parliament to antagonise anybody, or upset anybody.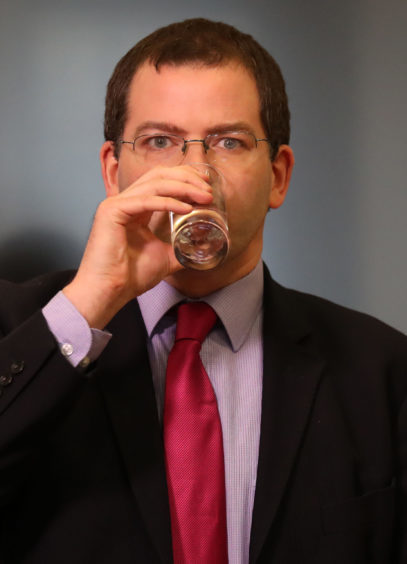 "I'm coming back to do the job that I was elected to do on behalf of my constituents, to represent their interests.
"I'm here to keep my head down and do the job that I was elected to do. I'm not here to cause any upset or antagonism."
It was revealed Mr McDonald had signed a motion in 2013 calling for convicted domestic abuser Bill Walker, then an SNP MSP for Dunfermline, to resign.
Mr McDonald said: "Bill Walker was convicted of a criminal offence and that was the thing that led to him leaving parliament.
"At no stage in this process has there been any indication or suggestion that my conduct was criminal, and that remains the case."
(More soon)