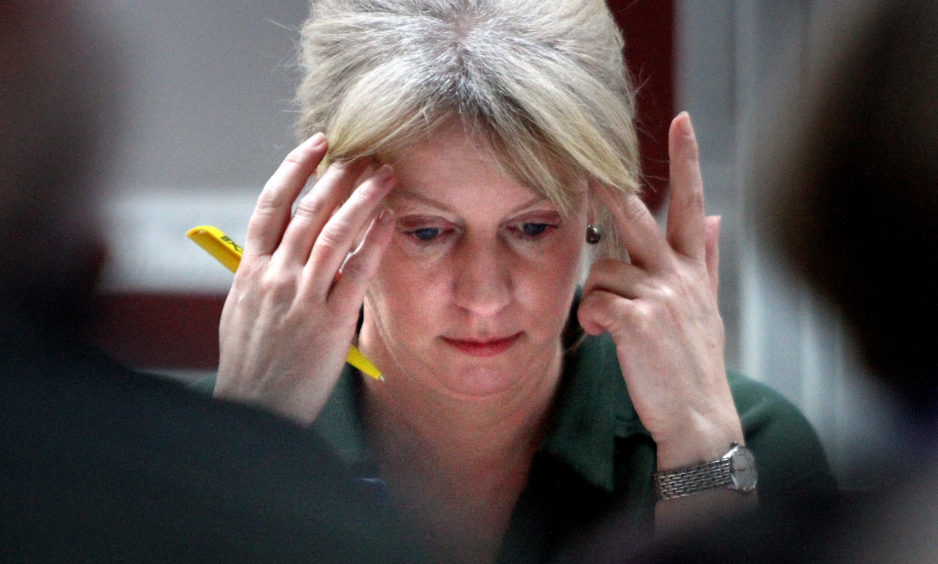 Shona Robison has been told she has "no excuse" for failing to act over issues with minimum pricing legislation after being warned weeks before the new rules came into force.
The Courier revealed yesterday that a leading legal expert had repeatedly raised a series of discrepancies with Scottish Government officials, insisting they could leave well-meaning retailers open to prosecution.
It has now emerged problems relating to sellers looking to offer alcohol below the agreed minimum unit price for trade sales were highlighted directly to Ms Robison on April 17, a full two weeks before the new law came into force.
Guidance funded and endorsed by the Scottish Government – and still accessible via its own website – suggests some wholesalers can use "dual pricing" to sell below the ceiling unit price, despite no such exemption appearing to exist in law.
Ms Robinson was told by Scottish Liberal Democrat health spokesman Alex Cole-Hamilton at a health and sport committee meeting that some wholesalers would be forced to either use dual pricing, or face having to separate areas in their own premises.
The Health Secretary confirmed officials were "certainly working" on the issue.
However, it appears no further action was taken in terms of updating, amending or postponing the legislation and no warnings were issued to retailers that the suggested exemption could be wrong in law and leave them at odds with the new rules.
The issue was highlighted in The Courier on Thursday after Janet Hood, a Tayside-based Law Society of Scotland accredited specialist raised the alarm.
North East MSP Bill Bowman insisted Ms Robison had "no excuse for failing to deal with this" and called on the government to provide clarity.
"When a leading professional in licensing law is questioning this policy, then SNP ministers should sit up and take notice," he said.
"It is not clear if this issue of trade exemptions has been examined in any detail at all. At the very least, the government must provide clarity for businesses that may be affected.
"Shona Robison must also be clear on what action has been taken, if any, to address these concerns."
It is understood the Scottish Government paid for a private solicitors' firm to provide guidance on the new legislation, a decision described by one expert as "highly irregular".
Ministers typically ask civil servants to draft guidance and then have it scrutinised by a third party such as the Law Society of Scotland – a practice that is normally free of charge.
Scottish Labour health spokesman Anas Sarwar said the "worrying" reports must be addressed immediately and added that it is "absolutely essential retailers have absolute clarity on the law".
A spokesman for the Scottish Government said: "This issue, albeit an important one, impacts a very small number of alcohol retailers."
He added that "if action needs to be taken – to put the matter of differing interpretations beyond doubt – then we will do that swiftly".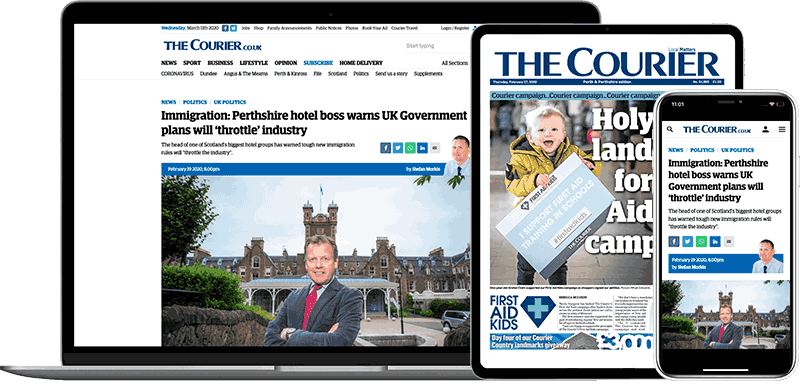 Help support quality local journalism … become a digital subscriber to The Courier
For as little as £5.99 a month you can access all of our content, including Premium articles.
Subscribe