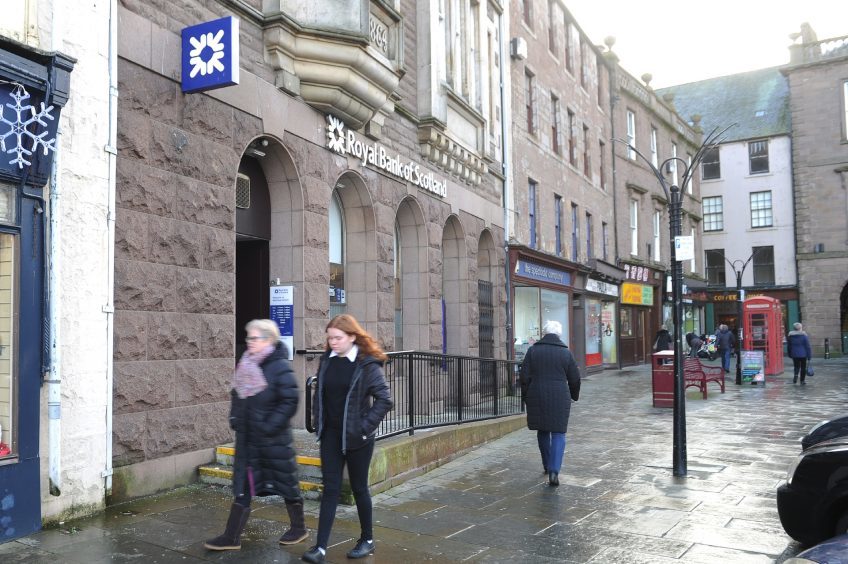 RBS has been accused of misleading parliament by denying it used staff targets to move customers online.
Leaked employee instructions reveal they were expected to sign up a certain number of customers for internet banking.
Scottish Labour, which obtained the document, suggested the targets are part of an effort to undermine physical banking, as it prepares to close up to 62 branches in Scotland.
Comrie is one of 10 of those sites where footfall is being tested in the summer before a final decision is made on its future.
Ged Killen, a Scottish Labour MP, said the responses from RBS executives at the Commons' Scottish Affairs Committee last Tuesday were evasive and misleading.
"Repeatedly RBS has told us that it does not have performance-related targets for signing up customers to online banking," Mr Killen said.
"However, this internal RBS document leaked to Scottish Labour clearly shows otherwise."
Mr Killen said that demonstrates how RBS is "manufacturing consent for these branch closures rather than running a customer focused business".
The Courier's Save Our Banks campaign demands that the closure plans are shelved.
Among those due to close are Aberfeldy, Pitlochry, Perth South Street, Kinross, Dundee Stobswell, Dunblane, Montrose and Comrie, although the latter has been given a reprieve pending a review due to start next month.
Pete Wishart, the SNP MP in Perthshire and committee chairman, asked at the hearing last week whether staff are under any "obligation to ensure that people are transitioned into digital banking".
Addressing Mr McEwan, he said: "There is no way that there are targets involved in all of this and there is no question whatsoever that any member of staff who fails to meet these targets will be any sort of disciplinary procedure?"
The CEO said they have removed financial incentives from branches, but ask staff to have "conversations with customers about the different ways of operating", which includes encouraging people to use the mobile banking application.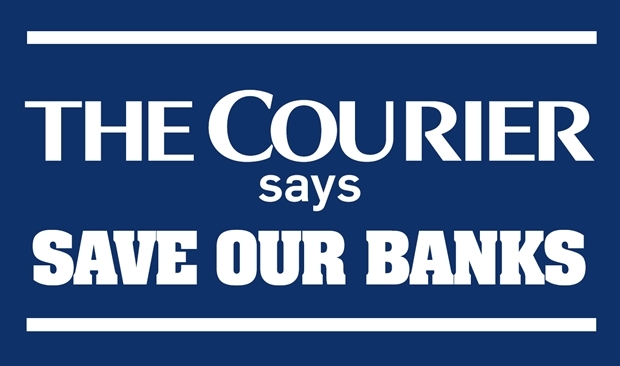 Jane Howard, the bank's managing director of personal banking, said they "do not have targets and we removed incentives" in relation to moving people onto online banking.
An internal RBS document entitled "performance review" refers to objectives for an employee in 2018.
It tells the member of staff to "help a minimum 0.6 customers (per week) benefit from the mobile app".
Below that there's a reference to "mobile apps – 5.6 per week signs ups".
An RBS spokesman said: "When Ross McEwan was asked about whether staff have targets for the adoption of mobile and online banking, he did not deny this and openly acknowledged that we ask our colleagues to have conversations with customers so that they are aware of all the different ways that they can bank with us, this includes telephony, face to face and digital banking.
"In 2016, we removed financial incentives for colleagues to hit sales targets – the first of the major banks to do so."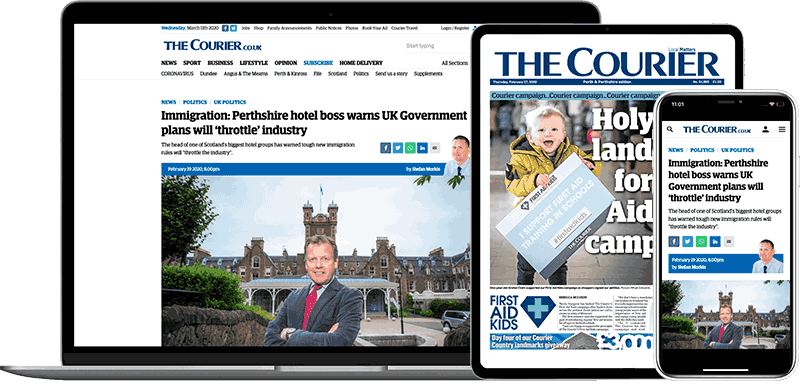 Help support quality local journalism … become a digital subscriber to The Courier
For as little as £5.99 a month you can access all of our content, including Premium articles.
Subscribe