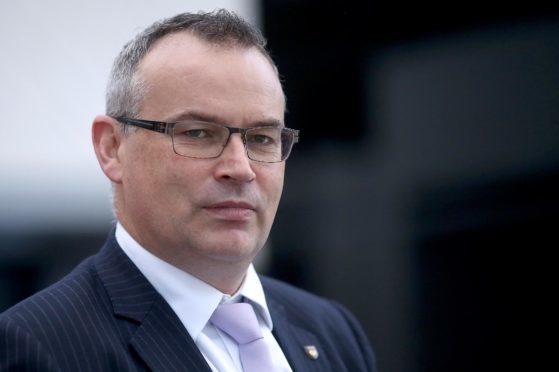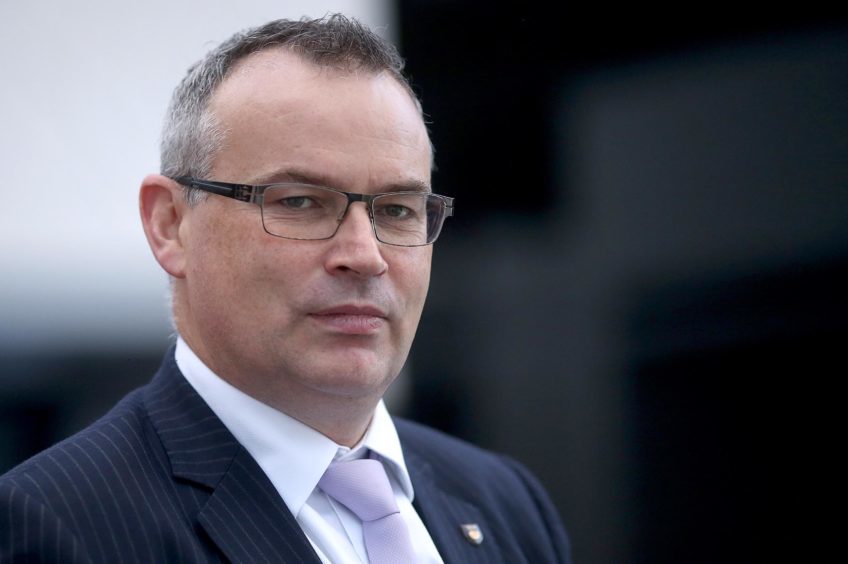 A police union boss could face disciplinary action after an internal probe found he made "inappropriate and offensive" comments about a
former Tayside senior officer.
In a series of tweets, Scottish Police Federation chief Calum Steele tore into Angela Wilson, a former assistant chief constable who now heads up Dundee's rape centre, calling her an "imbecile" and "buffoon".
The general secretary, who is a serving officer and bound by the force's regulations, also alleged Ms Wilson was caught up in a corruption inquiry.
A complaint by Ms Wilson was upheld by the professional standards department (PSD) at Police Scotland, according to the Sunday Mail.
Chief Inspector Jacqui Campbell, from the PSD, ruled the tweets were "inappropriate and offensive" and that Ms Wilson was "never investigated for corruption", the newspaper reported.
In one of the posts, Mr Steele described the ex-Tayside ACC as "one of the most incompetent imbeciles ever to have held rank in the police service".
The tweets from May 3 had not been deleted as of yesterday.
Ms Wilson is now chairman of the Women's Rape and Sexual Centre in Dundee.
Chief Superintendent Mark
Hargreaves, who is charge at the PSD, told the Sunday Mail: "The investigation into this complaint has concluded and as this is an internal matter it would be inappropriate to comment further."
The newspaper reported that Mr Steele faces another hearing that could lead to disciplinary action.
The lawyer representing Mr Steele declined to comment when contacted by The Courier.