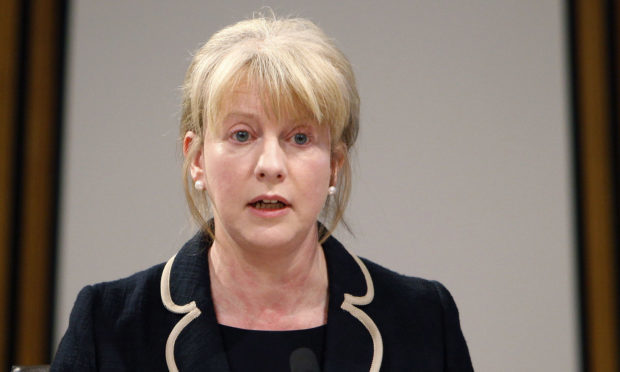 The NHS is not doing enough to support patients when they leave hospital, says the Health Secretary.
Shona Robison said the health service excels at saving lives, but has to improve the care it provides stroke and heart attack survivors when they return home.
She was reacting to comments from Ian Baxter, an Angus resident with lung disease, who described a postcode lottery in Scotland for pulmonary rehabilitation services.
Speaking at a fringe event at the SNP conference, Ms Robison accepted that rehab services across the country were "patchy", with Tayside performing strongly but other areas "not so good".
The Dundee East MSP said at the Chest Heart and Stroke Scotland event on Friday that the "NHS is really good at saving people's lives".
But she added: "I think sometimes where we are not as good is at that bit of rehabilitation and support.
"Sometimes people feel like they have been sent out of hospital, where everything has been done for them and it's been wrap-around and really high intervention services.
"And then they go home and it's 'well, what now?' That's the bit we need to improve upon."
Chest, heart and stroke conditions are responsible for 40% of all adult deaths in Scotland.