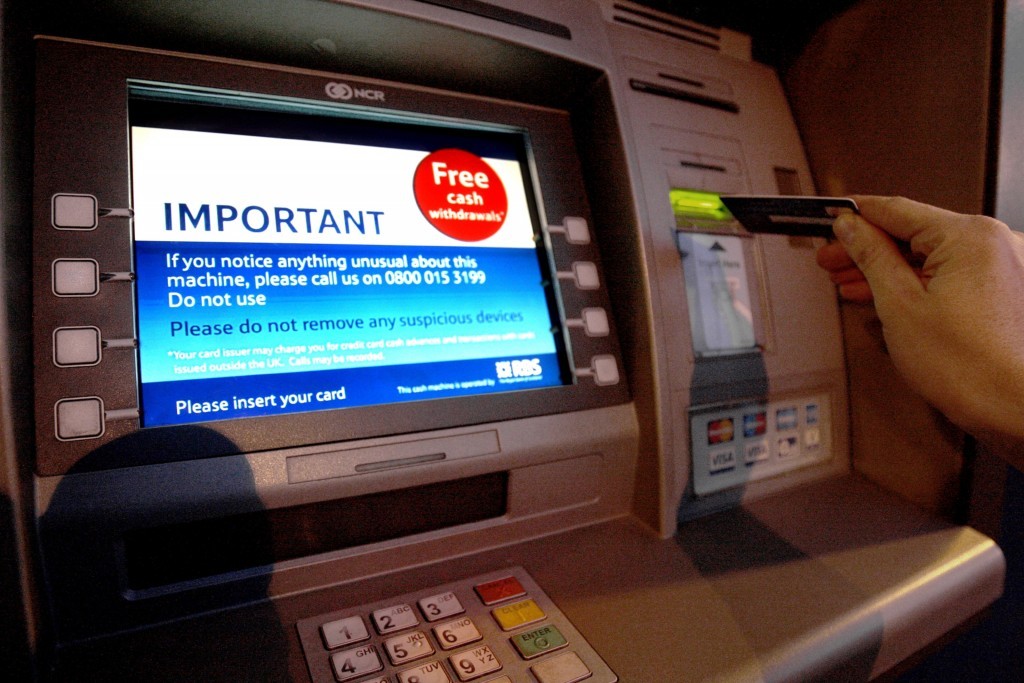 An MP who suggested scrapping cash machines to prevent ram raid thefts is "living in a parallel universe", says a Dundee campaigner.
James Cleverly, who is the deputy chairman of the Conservatives, said the future of external ATMs "must surely be limited" amid the rise of card payments.
Slating the proposal, Erik Cramb, from Dundee Pensioners Forum, said older people rely on cash and criticised the trend to overstate its decline.
"He (Mr Cleverly) must be living in a parallel universe," Mr Cramb said.
"In Lochee High Street two banks have gone, RBS and Santander.
"There is a cash machine outside the Post Office in Lochee High Street and there is always a queue there.
"For the vast majority, especially pensioners, I would say cash machines are vital."
He added: "Mr Cleverly is hugely jumping the gun. I think for at least the next generation cash will be very important."
Age Scotland said Mr Cleverly's "misguided" comments were "akin to using a sledgehammer to crack a nut".
Adam Stachura, the charity's head of policy, said many older people on low incomes rely on cash to keep tabs on spending and the "alarming rate" of bank closures means it is already harder for people to access money.
"We would urge political representatives to take better stock of the needs of their constituents before making such remarks," he added.
In the wake of a ram-raid attack on an ATM, Mr Cleverly asked his Essex constituents on Facebook: "Is it time to scrap machines?"
He added: "In the age of widespread chip & pin and contactless payment terminals in shops the days of external cash machines must surely be limited."
The senior Conservative's intervention comes as the country endures widespread branch closures, which The Courier has been campaigning against, and amid plans to reduce ATM numbers.
Nine RBS and Bank of Scotland branches have shut this year in the latest cull. RBS Comrie is subject to a footfall review.
LINK, the body which oversees the UK's cash machine network, is making it less lucrative for operators to run ATMs, saying there is an oversupply of the facilities as cash use falls.
New research published on Monday shows that raft of branch closures is accelerating the loss of shops on the High Street.
A survey released by Nottingham Building Society found that 46% of shop owners blame the loss of a local bank branch in the last three years for negatively impacting their business, while 24% said it contributed to them going out of business within the last five years.
In June, the Habitat Café in Aberfeldy revealed it could only accept card payments following the closure of an RBS branch in the town.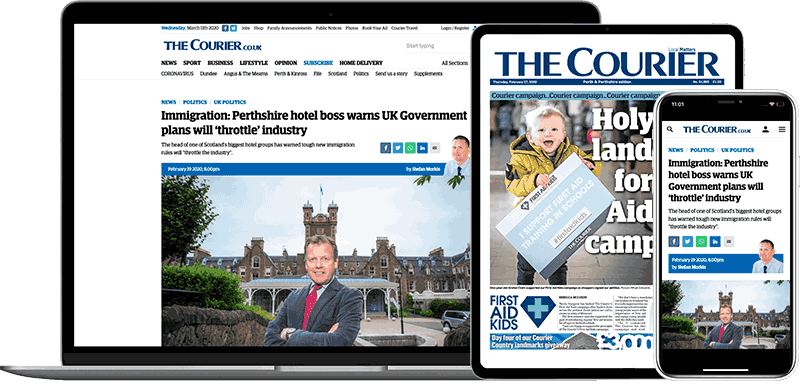 Help support quality local journalism … become a digital subscriber to The Courier
For as little as £5.99 a month you can access all of our content, including Premium articles.
Subscribe