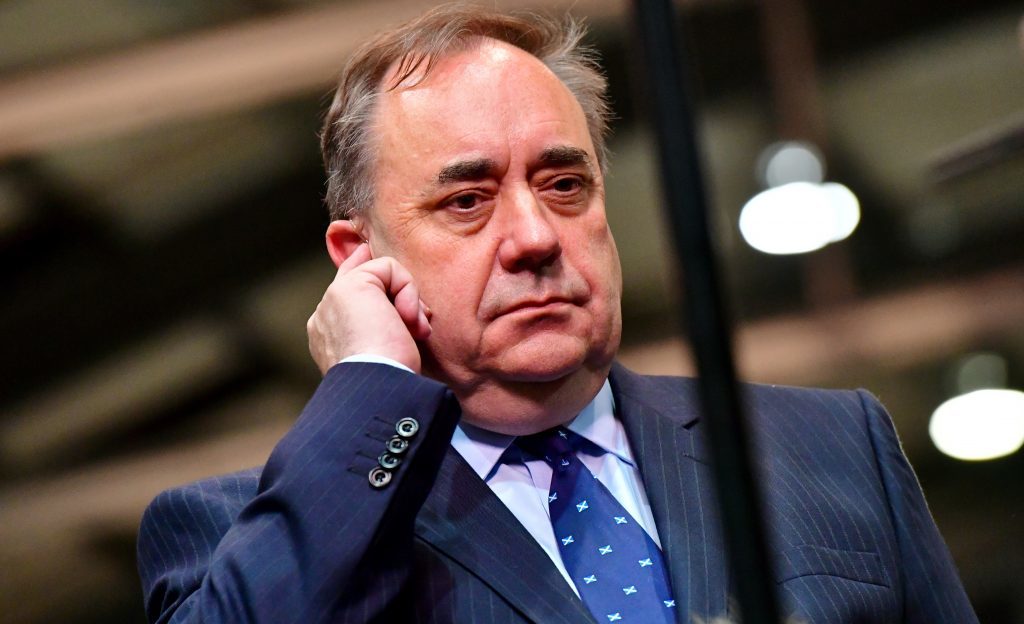 The Scottish Government must be more open about its sexual harassment investigation into Alex Salmond, say opposition parties.
Nicola Sturgeon's administration has been urged to reveal whether the government was aware of the complaints before January — and to release details of discussions concerning the allegations reportedly held between the First Minister and her predecessor.
Ms Sturgeon has insisted the two-time SNP leader, who remains a member of the party, has not been given special treatment.
Writing to Permanent Secretary Leslie Evans, Tory MSP Annie Wells said: "There is a clear public interest in getting a definitive answer as to whether any complaints against the former first minister were made in this period (before January) and whether any Scottish Government officials or ministers were informed about them.
"The Scottish Government should instigate an independent review in order to find out the answer," she added.
"This would show the Scottish Government was being fully transparent about its knowledge of any complaints of alleged misconduct."
The Scottish Government said no complaints against Mr Salmond were "recorded" before January.
Labour has tabled a series of freedom of information requests seeking more detail on three meetings which Mr Salmond said had taken place between himself and his protégé Ms Sturgeon after he was informed of the allegations.
It was revealed last week that two sexual harassment complaints were made against Mr Salmond at the start of the year.
They have been passed to the police following a Scottish Government investigation led by Ms Evans.
Mr Salmond has said he is taking the SNP Government to court over its handling of the complaints.
The former FM has admitted making mistakes in his personal and political life, saying he is "no saint", but he denies sexually harassing anybody.
The Scottish Government said there have been no complaints about current or former ministers since its new harassment policy came into force in December, other than the two made against Mr Salmond.
Earlier, a Scots QC backed the Scottish Government's "sensible" policy for dealing with harassment complaints.
Jonathan Mitchell, who represented the petitioners in the Alistair Carmichael "Nikileaks" case, criticised those who were peddling "speculation and conspiracy theories" about the complaints process.
"Harassment complaints deserve to be taken seriously on their own merits, under a clear policy, not on speculation and conspiracy theories as to their political effect," he tweeted.
Sharing a link to the policy, he added: "This is actual (and sensible) @scotgov policy, since 2017, on how they're handled."
Ms Sturgeon insisted that her predecessor was "not being treated differently" to other SNP politicians by remaining a member of the party.
She said details of the Scottish Government investigation cannot be shared with the party, so there is "no legal basis" to expel Mr Salmond.
"In some other cases, there have been investigations carried out by the SNP, into complaints made to the SNP," she said.
"In these cases, the SNP would have had all the information about what lay behind the complaints.
"This is not an SNP investigation – the SNP has had no complaints directly about Alex Salmond."
A Scottish Government spokeswoman said: "It is important to remember that two complaints have been made that could not be ignored or swept under the carpet, no matter the identity of the individual involved.
"There are no recorded complaints about Alex Salmond prior to January 2018.
"For legal reasons we are unable to provide further detail at this time.
"However, in the fullness of time the Scottish Government will seek to make available as much information as it can."