Nicola Sturgeon has warned of the "deep shame" if the UK Government fails to capitalise on Dundee's V&A buzz by scrimping on a long-awaited investment package for Tayside.
The SNP leader was asked at First Minister's Questions to comment on revelations in The Courier that the Conservative Government has refused to back millions of pounds worth of projects for the Tay Cities Deal.
Meanwhile, Ms Sturgeon swerved a plea for her government to publish a report that snubbed Dundee as the main decommissioning base in Scotland.
Ms Sturgeon said the Scottish Government is "ready to go" on the Tay Cities Deal, which has been subjected to delays.
"We are in a position to proceed right now and the situation is we are waiting for the UK Government to confirm its position," she said in response to a question from Dundee MSP Shona Robison.
"I hope that happens soon and I hope the commitment from the UK Government is not diminished."
Ms Sturgeon added: "I had the privilege of attending the opening of the V&A last Friday, transformational for Dundee.
"I think it would be a deep shame if that momentum couldn't continue with the Tay Cities Deal being resolved as quickly as possible."
Councils want a minimum of £400m in total from both governments to fund projects such as transport improvements and investment in businesses and the arts.
In the bid tabled by the Tay Cities Deal team, the ask was for the London and Edinburgh administrations to contribute £763m.
Sources within the Tories and UK Government told The Courier this week that the Conservative administration has so far only approved about £120m of projects, claiming others are not strong enough to meet their criteria.
It is understood the Scottish Government will only match-fund whatever is put forward by Whitehall, which would leave a £160m funding gap for the deal under the current figures.
A UK Government spokesman said: "We are fully committed to delivering the best possible Tay Cities Deal and expect to be able to unveil details soon.
"We want to invest as much as possible in the region, and are working closely with the Scottish Government and partners on their proposals.
"Our record on Scotland city region deals speaks for itself, having invested more than £1bn so far."
Also at FMQs, Jenny Marra asked the FM why her government has not published an Ernst and Young feasibility study, which the Labour MSP said would allow Dundee to "better understand" why it did not receive public money for decommissioning in the programme for government.
Pointing to new welfare agency jobs in Dundee, Ms Sturgeon said: "We remain committed to securing jobs in decommissioning and a whole range of other areas for Dundee."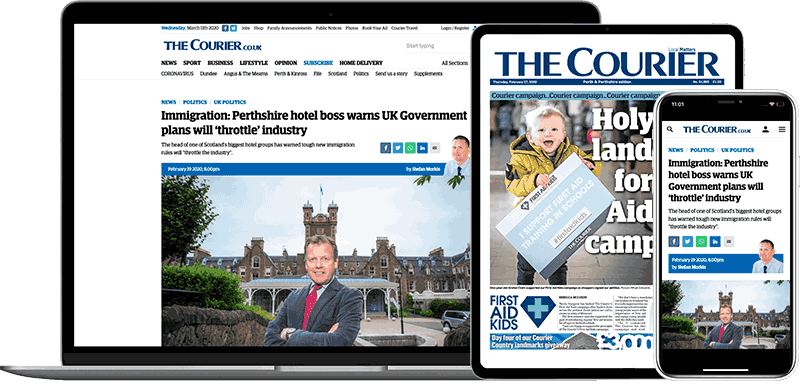 Help support quality local journalism … become a digital subscriber to The Courier
For as little as £5.99 a month you can access all of our content, including Premium articles.
Subscribe