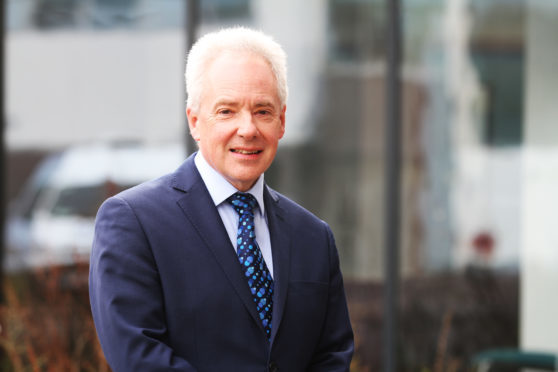 NHS Tayside will not have a permanent chief executive in post by the time its temporary boss leaves, the Health Secretary has admitted.
Malcolm Wright was appointed interim CEO after the Scottish Government removed his predecessor in the wake of financial irregularities at the health board.
He is due to stand down at the end of the year, but the failure to ensure a seamless handover to a long-term replacement has been criticised.
Labour MSP Jenny Marra sought confirmation from Health Secretary Jeane Freeman that the recruitment process had begun.
Heath Secretary Jeane Freeman replied saying the search for a new CEO started this month, which is three months after the interim was appointed.
"Even if we had started that in August or earlier, we would have been unlikely to have a chief executive in post in time, because it takes time to go through such matters," she told MSPs on Thursday.
"Generally speaking, when we are looking for high-quality leaders, they will be leaving another role and we will have to negotiate their leaving period.
"However, I am pleased that (John) Brown has agreed to continue as the acting chair until the new chief executive is in post, which I hope will be in the early part of 2019."
Ms Marra said the Scottish Government has been too slow in recruiting a permanent successor.
"The last thing NHS Tayside needs is another temporary chief executive," she said. "The board needs strong and seamless leadership."
NHS Tayside is embroiled in allegations it failed to challenge a bullying culture in the organisation, which has been linked with the suicide of a Ninewells trainee doctor.
Whistleblowing champion Munwar Hussain quit the board saying they were not taking his concerns – also involving mental health waiting times and cancer drug dosages – seriously enough.
NHS Tayside says it takes "each and every concern raised through the whistleblowing process very seriously".
Bosses said the bullying allegations are "currently being investigated through the appropriate channels".
It came to light in April that board members suspended rules to use donations from its endowment fund to pay for an IT system.
The board, which has required government loans to break even, faces going more than £60 million into the red with a £19m deficit forecast for this year.