Nicola Sturgeon has said her government "will do everything we can" to save jobs in Dundee following this week's "devastating" announcement from Michelin.
The owners have cited falling demand for smaller tyres and competition from abroad for the decision to shut the Baldovie plant by 2020.
Ms Sturgeon told First Minister's Questions:  "The news this week has clearly been devastating for the 845 workers at Michelin and for their families and of course for the wider community in Dundee.
"My thoughts are with all of them at this time.
"Let me be very clear as (Finance Secretary) Derek Mackay was in this chamber earlier in the week, that we will do everything we can to find a sustainable future for this plant.
"Our absolute priority is to pursue options for the site to continue with commercial production and we will leave no stone unturned in working with Michelin, with Dundee Council and with other partners to secure a positive future for the plant, for its workers and for the wider community and I hope we have the support of all sides of the chamber."
Ms Sturgeon said ministers will "continue to look at all reasonable suggestions for additional funding from the Scottish Government."
She added: "But a good place to start would be for the UK Government to commit an additional £50m to match that contribution from the Scottish Government and to ensure that all partners can look to invest that money in a way that is for the benefit of the wider community."
The First Minister was referring to the Tay Cities Deal, an investment package for the region's economy which is being funded with £200m from Edinburgh and £150m from London.
Willie Rennie, the Scottish Liberal Democrat leader, told Holyrood that Michelin workers must get a redundancy deal that is as least as good as the package received by staff at Ballymena, the Northern Irish factory which closed this year.
The SNP leader agreed but said the focus for now must be on protecting jobs.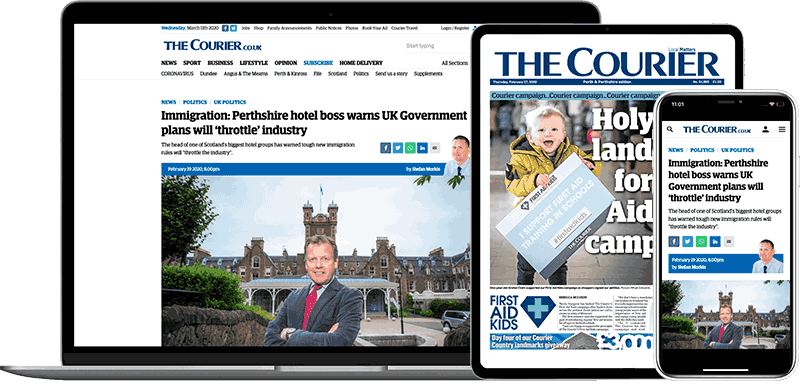 Help support quality local journalism … become a digital subscriber to The Courier
For as little as £5.99 a month you can access all of our content, including Premium articles.
Subscribe