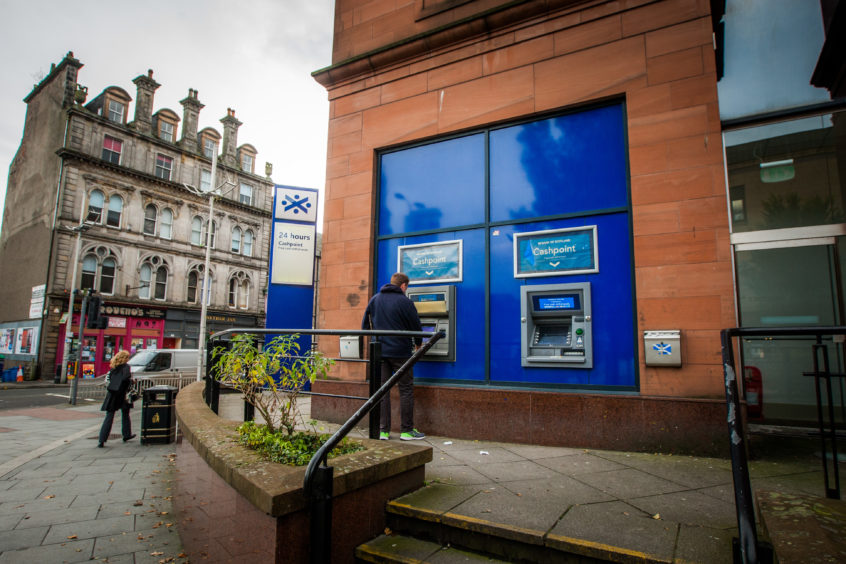 Job losses and empty buildings are proving the devastating impact of bank closures, says an MSP.
Dundee's flagship Bank of Scotland branch and another one in Kirriemuir are closing next year in yet another cull of banking facilities.
Bill Bowman, a Tory MSP covering Dundee and Angus, said the closure of the Nethergate branch between February and June next year is "more bad news" for a city still reeling from the loss of 250 jobs at the banking group's neighbouring call centre.
He told a Scottish Parliament debate that leaving Kirriemuir without a BoS branch "not only deprives residents of a service, but also affects shopkeepers and business owners who are already under normal commercial pressures".
Mr Bowman said: "As we can all see across our constituencies that have been affected by bank branch closures, it is not just the customers who suffer.
"Jobs, businesses and the high street also feel the impact of these closures.
"Job losses and empty buildings on what were once busy shopping streets are proof that there have been and will continue to be many negative impacts of bank branch closures."
A year ago Bank of Scotland announced it was closing Lochgelly and Carnoustie branches.
The Royal Bank of Scotland also revealed a major closure programme at a similar time, with Aberfeldy, Pitlochry, Perth South Street, Kinross, Dundee Stobswell, Dunblane, Montrose and Comrie shut down.
The Courier is fighting for branches to stay open as part of its Save Our Banks campaign.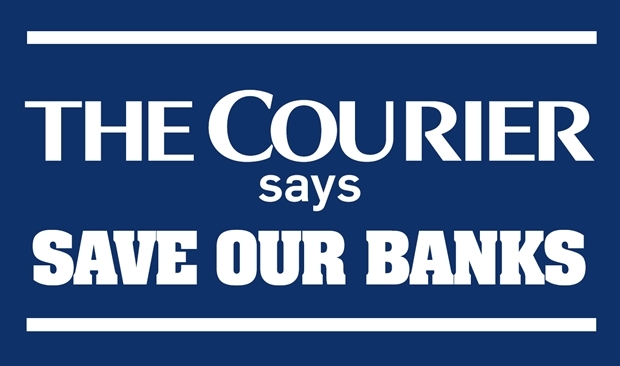 Sandra White, for the SNP, led Wednesday's night debate about the latest planned closures from Bank of Scotland of seven of its branches in the country.
"Parties from across the chamber have made clear today that it's time for Bank of Scotland to go back to the drawing board and think again about these proposals," said the Glasgow MSP.
"I will continue to fight tooth and nail alongside my SNP colleagues to keep every one of the branches threatened with closure open."
Kate Forbes, the Digital Economy Minister, said the Scottish Government does not have the power to impose new regulations on banks to protect communities.
She said it is a "massive problem" that older people are being "entirely excluded" from accessing services because they are not online.
The Highlands MSP said: "We will continue to raise these issues with the banks themselves directly and with the UK Government in order to get banks to recognise the social impact – not just the commercial impact – of the decision that they make.
"And that at the end of the day they are accountable to their customers who will vote with their feet if their concerns and interests are not taken into account by the banks."