VIDEO: Thousands attend Guy Fawkes Night fireworks displays across Tayside and Fife
Thousands turned out to celebrate Guy Fawkes Night across Tayside and Fife on Tuesday.
In Dundee, events took place at Lochee and Baxter parks in Dundee.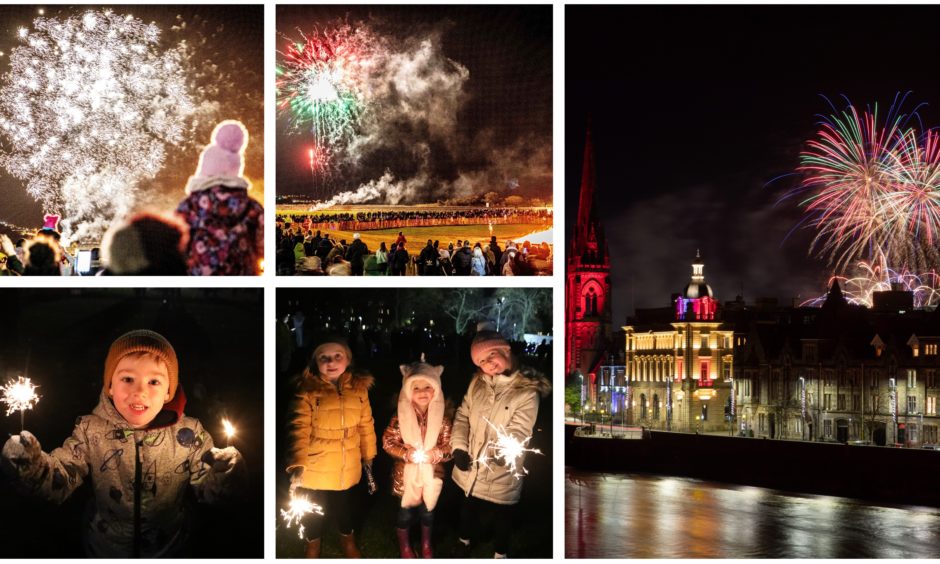 Bonfires and fireworks lit up the sky with live music providing a musical backdrop to the events, although there were complaints from some residents about the time it took to get the Lochee fire started and a break in the fireworks display.
There was a Disney theme this year, with many revellers donning fancy dress for the occasion.
Revellers also watched on in awe as Perth and Strathearn 200 Round Table's annual Guy Fawkes Night celebrations wowed the crowds last night.
The November 5 party, which has been organised by the committee for more than 40 years, started at the South Inch when the bonfire was lit at 7pm.
Opened by Provost Dennis Melloy, the evening moved on to the classic fireworks display arranged by 21CC.
Beneath the display, the Guy, designed and built by pupils at Fairview School in Perth, burned on top of the bonfire.
The evening followed a lunar theme, with the countdown to the bonfire being lit and fireworks display based around the Apollo landings, marking 50 years since man first set foot on the moon.
Organisers of the events in Kirkcaldy, Burntisland and Newton of Falkland perhaps would have feared the worst going into Bonfire Night itself, but all three public displays were well attended.
Kirkcaldy hosted its first official fireworks display in years, with the Beveridge Park event organised by the Beveridge Park Development Group and Kirkcaldy Rugby Club.
Entertainment was provided by the pipes and drums from Kirkcaldy, while the Kingdom FM roadshow was also in attendance.
Burntisland Links was also packed with people for its bonfire and fireworks event, while villagers in Newton of Falkland descended on the Myre for their fireworks display after it too beat the weather.