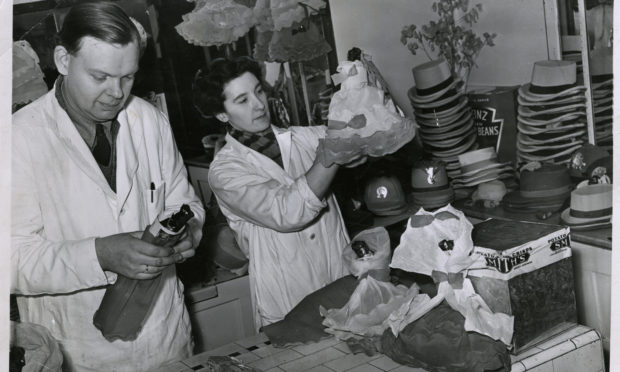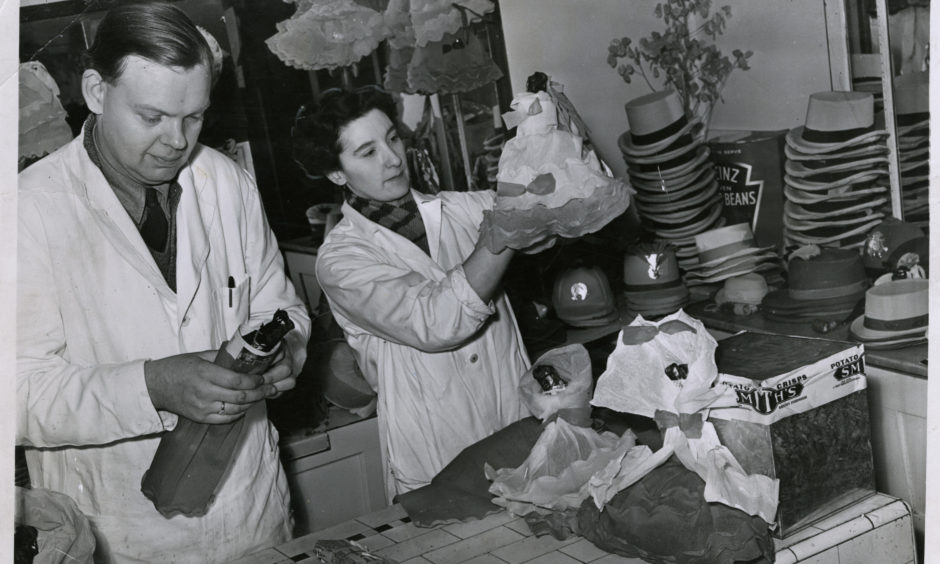 As Hogmanay approaches, Michael Alexander speaks to Scots expert Billy Kay about the world's fascination with Scottish New Year traditions.
When Fife-based writer, broadcaster and Scots language expert Billy Kay was presented with the prestigious Mark Twain Award at the 263rd anniversary banquet of The Saint Andrew's Society of the State of New York last month, it recognised his efforts to "help the Scottish community envision the future, identify paths to success, and carry out a vision".
Having dedicated his career to exploring and promoting the significant impact of the Scots community around the globe – including the production of numerous BBC Radio Scotland documentaries about Scottish cultural history – it was a reminder that the Scottish diaspora extends far and wide, transcending centuries.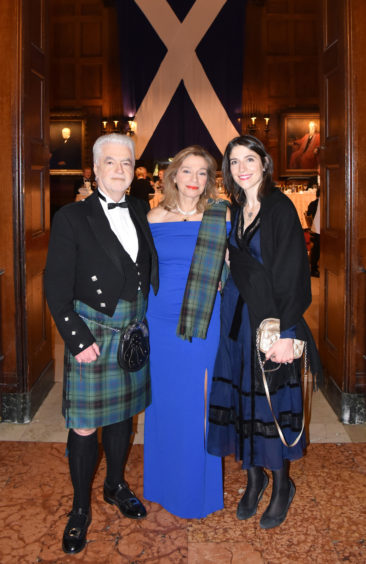 But with the end of another year almost upon us, what is it about the way the Scots celebrate Hogmanay that fascinates the world so much?
"Much of the interest is because of the song Auld Lang Syne and its association with Hogmanay and with New Year," said Billy, who lives in Newport.
"It's people in most places realising it is a Scottish song – a Burns song – and because of American movies from the 1940s, 50s and 60s where there was always a Hogmanay scene where Auld Lang Syne was played.
"It became engrained in peoples' consciousness that Scotland was a place that celebrated New Year and therefore when Scotland started to market New Year as a tourism destination, then people wanted to take part in it."
The modern commercial world's take on New Year celebrations tends to be synonymous with expensive fireworks, rock concerts – or in BBC Scotland's case, Jackie Bird!
But when Billy was growing up in Ayrshire, he still enjoyed the traditional Scots New Year with roots and traditions dating back centuries.
"My mother was very traditional," he smiled. "The house was scrubbed spotless on Hogmanay. It was also a big celebration in our house because my mum and dad got married on Hogmanay – it was their anniversary as well!
"But it was very important who the first foot was. My mum baked black bun, shortbread. We had a tradition of making mushy peas to feed people at the Hogmanay party.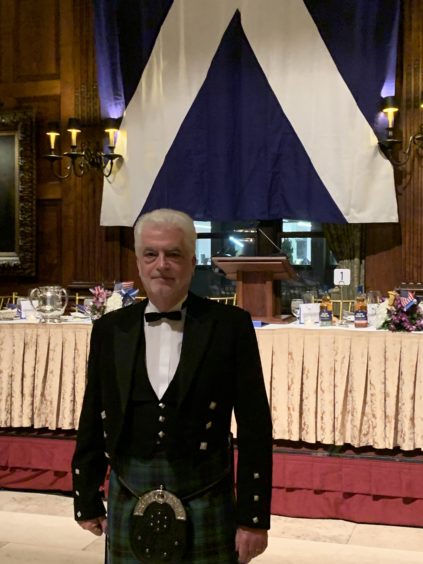 "Our house tended to be a place people came to on Hogmanay. We had a big family. My Kay granny had 13 children – most of whom survived -so I had about 11 aunties and uncles. A big extended family. It was traditional people did a turn. Sung a song or recited a poem.
"That included a lot of Burns being involved – again being in Ayrshire."
Possibly because he's always been fascinated by tradition, Billy alone, out of all his cousins, continued the New Year's Day first foot tradition until his mum died.
But he laughs when he recalled how first footing aunties and uncles could have consequences.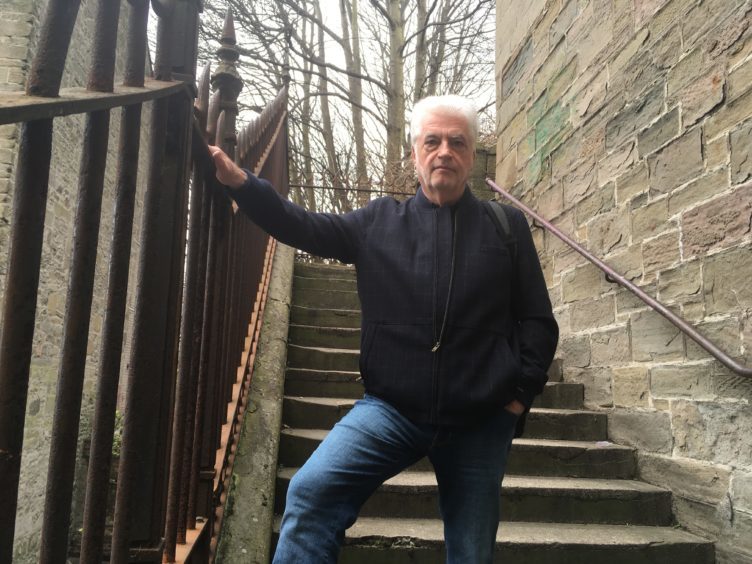 "Seven or eight houses  – that was a lot of drams!" he said.
"I remember my mum once describing me on the Brae coming down – seeing this white face after a day's first footing!"
Billy doesn't get out first footing so much these days. He remembers taking his now grown up children around Newport when they were young to "show them the tradition" and, in recent years, he's enjoyed Hogmanay ceilidhs at Newport's Blyth Hall.
But he continues being fascinated by the old traditions – including many which have faded into history.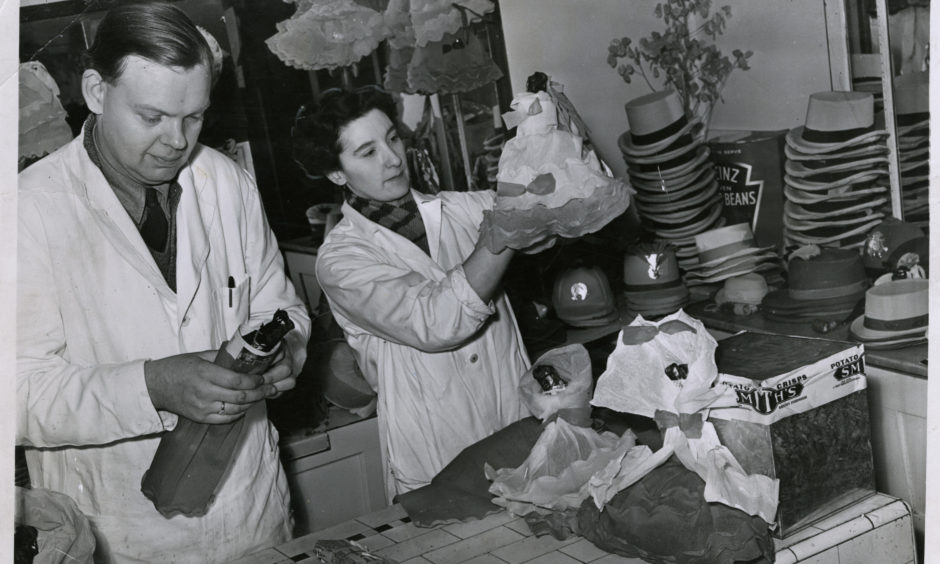 "I think the old traditions are important but when it comes to New Year, it's about the importance you place on it," he said.
"Think of my mother preparing her house: She did that because she loved her family and she was preparing her house the best she could to do her bit to make sure the family would be fine in the new year. She had ticked all the boxes of the rituals to ensure good fortune would continue. It was all about love really.
"But there are these amazing traditions in Scotland going back hundreds of years. Guising for example. That's an interesting thing. It's now associated with Halloween but was associated with Hogmanay until comparatively recently.
"There's also some great rhymes.
"Guisers and these plays that were performed going round by children. "They were given special cakes on Hogmanay. Yule cakes and special shortbread."
Hogmanay itself was originally a French word that came into Scots – reflecting the "gift given on New Year's Eve". Meanwhile, Atholl Brose was a traditional new year drink made from honey, whisky and oatmeal.
One historic reference refers to a "constant succession of Guisards — i.e. boys dressed up in fantastic caps with their shirts over their jackets, and with wooden swords in their hands. These players acted a sort of scene before us, of which the hero was one Goloshin, who gets killed in a "battle for love," but is presently brought to life again by a doctor of the party."
A report from the St Andrews Citizen in 1950 said: "Until a few years ago nearly every child in the town rose early on Hogmanay and made a round of the shops chanting the song –"My feet's cauld; my shune's thin; gie's my cakes and let me rin."
In Comrie, Perthshire, another historic account told how: "the young men and boys of the town dress up in weird and wonderful costumes . . . and parade at midnight through the town carrying burning torches with which a street bonfire is finally lighted."
Another historic report told how: "It is still customary, in retired and primitive towns, for the children of the poorer class of people to get themselves on that morning swaddled in a great sheet, doubled up in front, so as to form a vast pocket, and then go along the streets in little bands, calling at the doors of the wealthier classes for an expected dole of oaten bread.
'Each child gets one quadrant section of oat-cake (sometimes, in the case of particular favourites, improved by an addition of cheese), and this is called their hogmanay. . . . The children, on coming to the door, cry "Hogmanay!" . . . Get up, goodwife, and shake your feathers, And dinna think that we are beggars; For we are bairns come out to play, Get up and gie's our hogmanay!"