STORM JORGE: Fourth weekend of weather chaos for Tayside and Fife as major snowfall and blizzards forecast
By
Blair Dingwall
Locals are bracing for the fourth weekend of weather chaos in a row after Storm Jorge was forecast to bring blizzard conditions to Tayside and Fife.
Major snowfall is expected across much of Perthshire, Fife and Angus with a fresh Met Office winter weather warning in place for the areas from Saturday at 3pm until Monday at noon.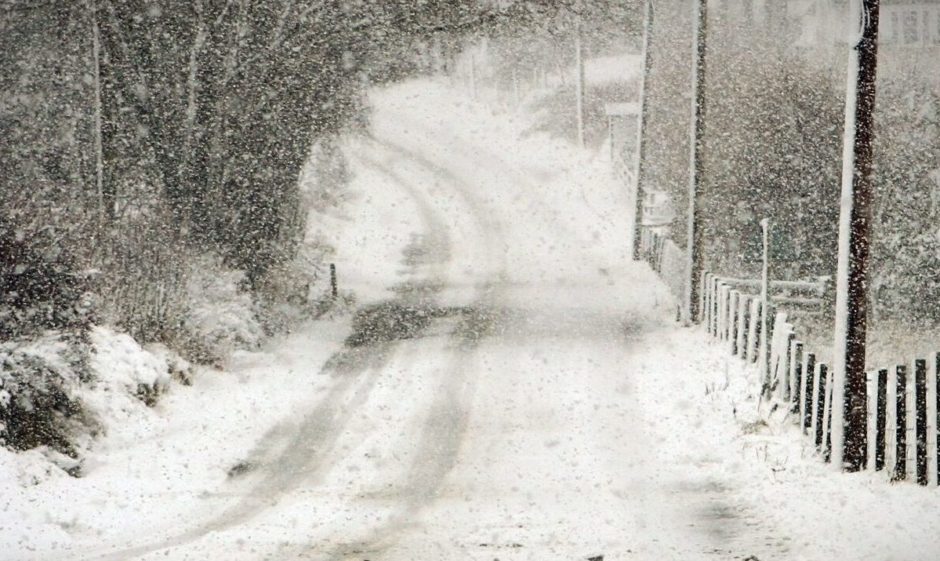 The forecaster said "blizzard conditions" are possible as the tail-end of Storm Jorge brings freezing temperatures, strong gales and wintry showers to Scotland.
Perth, Dundee and much of the Angus and Fife coasts are expected to miss the worst of the snowfall, however rural areas of Perthshire, Angus and Fife will be hit.
Up to 11in of the white stuff could land on higher ground, with as much as 4in possible even to lower levels.
It will be the fourth weekend of weather chaos in a row after the storms Ciara and Dennis battered Scotland in early February. Last weekend also saw a string of weather warnings issued, with heavy rain and strong winds battering the local area.
Met Office meteorologist Bonnie Diamond said locals should be prepared for "unsettled weather" in the coming days.
"This is the third named Storm of February," she said.
"The 'low centre' (of Storm Jorge) is moving eastwards across Scotland. The storm was named by the Spanish meteorological service on Thursday.
VIDEO: Riverside Drive submerged under water as Storm Ciara causes Tay to flood
Three-day warning as major snowfall and blizzards forecast to hit Tayside and Fife
"The actual system itself is much closer to the UK and Ireland. It has a big, long trailing cold front stretching from the north of the UK down to Spain. It is a large system.
"A band of snow and rain will clear Scotland tomorrow morning. Then we will see a band of rain and snow clearing Scotland in the afternoon.
"And then what follows is a windy, showery, cold weekend for most.
"In terms of where bears the brunt for the snow and the strongest wind, the highest risk is definitely central and southern Scotland. The low's centre is over central Scotland. The north might get away with a bright weekend.
"What that means for the eastern side is you are sort of caught between the two. There is a snow warning on Saturday and it covers central (Scotland), Tayside and Fife. Dundee is not included in that and neither is Perth."
She added: "Areas of high ground could see snow showers right until Monday. Anywhere over 400m (1,312ft) could see 20cm-30cm (7.9in-11.9in) of snow.
'It was worrying': Alyth residents watched as rising waters threatened to burst banks of Burn
"Generally there is a chance that areas above 200m (656ft) could see 10cm (3.9in) of snow and that snow warning is in place until Monday at midday."
She said widespread showers brought about by Storm Jorge on Saturday "will fall as snow over this higher ground and over to lower levels at times".
Ms Diamond added: "Anywhere over high ground will see some snow. You don't have to go too far south of Perthshire to see the stronger winds of 60mph-75mph.
"It is going to be a cold weekend due to the strength of the winds. We are looking at quite big wind chill. Day-time temperatures will be between 6C-8C but, particularly through both Saturday and Sunday, it is not going to feel anywhere close to that. It will feel zero-1C."