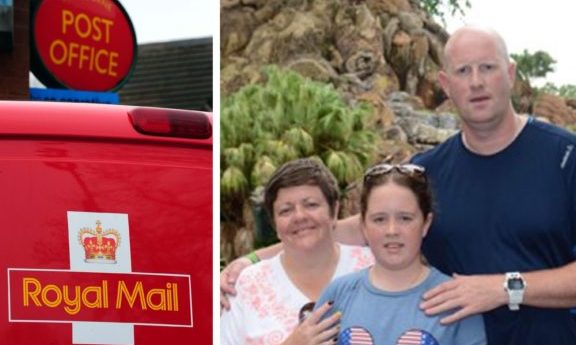 A "strong, fit and healthy" 45-year-old postman sent a text message to his partner saying "I love you, this is crazy" just 30 minutes before he died from suspected Covid-19 in hospital.
As reported in The Press and Journal, Akie Fenty had been off work for the last fortnight with breathing difficulties and a cough, which he first developed in December.
As it was not a new cough, and he had a steady temperature of 36.7C, no sore throat, or any other coronavirus symptoms, doctors had been treating him with antibiotics for a chest infection. He was never tested for the virus.
On Sunday evening – just two hours after he got home to Peterhead from hospital – his breathing deteriorated and he was rushed back to Aberdeen Royal Infirmary, where doctors are "100% sure" he had the virus.
Devastated partner Lisa Masson, 46, said: "He sent me a text about 11.15pm saying 'I love you, this is crazy'.
Then I got a call at 12 o'clock (midnight) saying he passed away at quarter to 12. I still can't believe how it could happen to someone like him – he was strong, fit and healthy."
For more on this story, click here.