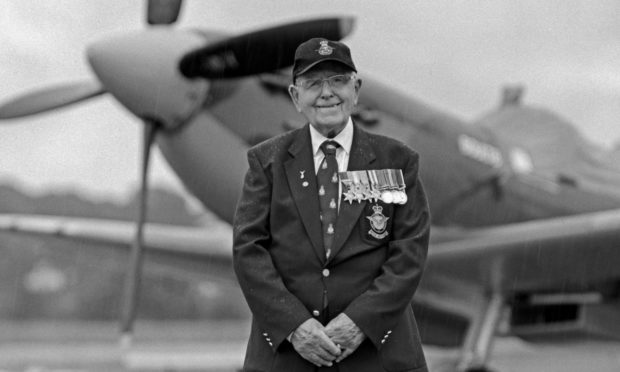 Scottish photographer Wattie Cheung has taken a unique approach to documenting the country's
Wattie Cheung is a 52-year-old photographer from Glasgow.
The award-winning snapper has spent two years documenting the World War II generation with a vintage camera from the era.
Using a Graflex Super D large format film camera – made in the US in the 1940s and chosen as a way of engaging with his subjects – he has created a series of portraits.
Now, the images have been combined for a VE Day exhibition.
The project tells the stories of 15 Scottish World War II veterans using striking images from their wartime service alongside photographs from the last two years.
Wattie said he hopes the black and white portraits will do "justice" to the bravery of the war veterans.
He said: "It has been a pleasure and honour to photograph these amazing people.
"I always think photography is like a time machine – it captures a moment forever that you can't go back to, to relive and observe another time.
"The veterans are a link to the past and they won't be around forever to tell their stories.
"Listening to their recollections of the war has been enlightening, humorous and educational. They are a special breed of people that I doubt we will ever see again and I hope the portraits do them justice."
His photographs of Scotland's veterans were originally due to be showcased as part of the 75th VE Day anniversary event in Edinburgh.
However the event was cancelled and the celebration has been postponed, meaning the exhibition will be screened as part of a virtual remembrance service.
The project was commissioned by armed forces charities Legion Scotland and Poppyscotland for VE Day.
The exhibition can also be viewed at the Legion Scotland and Poppyscotland Facebook pages. A virtual service of remembrance and tribute concert will be broadcast on Friday on the social media sites.
World War II veterans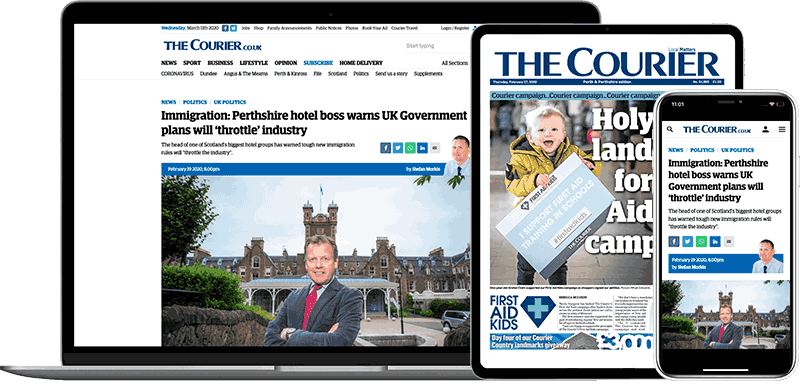 Help support quality local journalism … become a digital subscriber to The Courier
For as little as £5.99 a month you can access all of our content, including Premium articles.
Subscribe