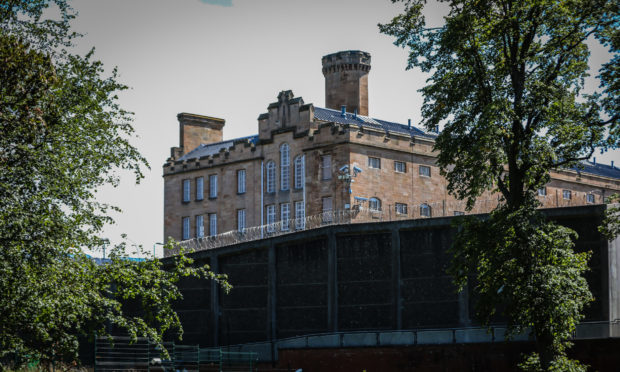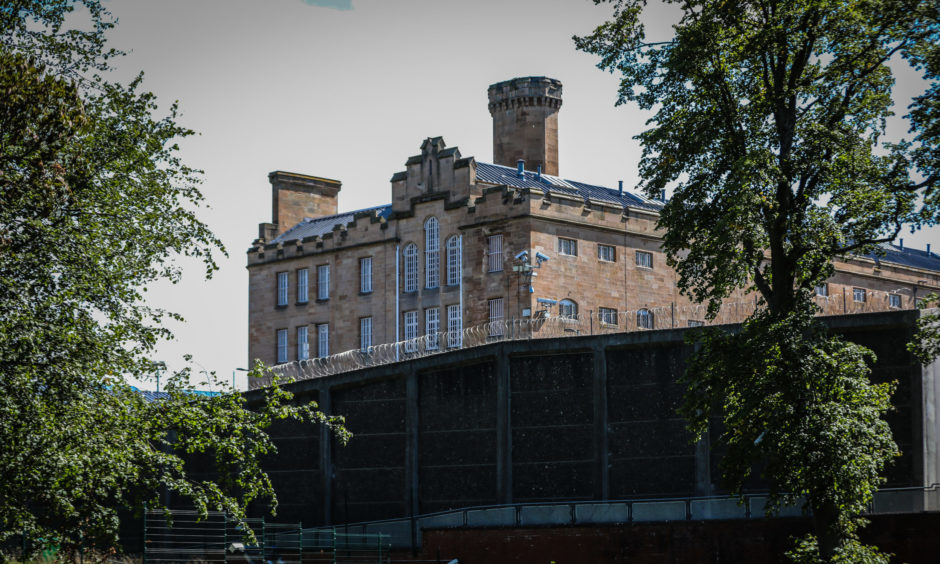 Thirty-two prisoners hailing from Tayside and Fife have been released from jail early as part of efforts to combat the outbreak of coronavirus.
Figures released by the Scottish Prison Service (SPS) on Tuesday revealed that 154 inmates have been let out of jails across the country since new legislation to combat Covid-19 came into force.
Of the overall number, 14 inmates were released from Perth Prison.
However a total of 19 prisoners were considered for early release at the jail as the SPS looked to contain the spread of Covid-19 across its sites.
Two people in Perth were prevented from leaving due to a veto by the prison governor.
According to a breakdown of the Scottish figure by local authority areas, 32 of the overall number of inmates released from Scottish prisons hailed from Tayside or Fife.
Of this number: 17 were from the kingdom, eight from Dundee, six from Perth and Kinross, and one from Angus.
The Coronavirus (Scotland) Act 2020, introduced in April 2020, gave prisons new powers to release a "specific class" of inmates if deemed necessary due to coronavirus.
Scottish prisoners could be released from jails early under 'last resort' coronavirus emergency powers
The first of three tranches of releases lasted from May 4 to May 18.
The SPS tranche one interim report on early releases resulting from the pandemic reads: "Early Release has been deemed necessary in order to provide SPS with additional operational capacity including allowing for a greater use of single cell occupancy, keeping prison staff and the people in their care safe.
"A total of 154 people have been released from prison in the first phase of release.
"The first early releases took place on May 6, 2020.
"In tranche one, 204 individuals were eligible. 154 were released early, 23 had their
release prevented by the governor in charge's veto, and 27 were released on their
pre-existing schedule.
Coronavirus in Scotland – track the spread in these charts and maps
"None of those eligible in tranche one were symptomatic with Covid-19, which would have led to a delay in their release."
The report clarifies that vetoes are only used by prison governors if they decided the person "would pose an immediate risk of harm to an identified person" upon release.
Governors' vetoes were used in 23 Scottish cases to prevent early release.
Barlinnie let out the most inmates, at 25, followed by HMP Edinburgh at 19, and Glenochil, Kilmarnock and Low Moss prisons all at 17.
Justice Secretary Humza Yousaf described the figures as "positive progress" and said it has "helped to make prisons safe environments".
Report issued by @scottishprisons on 1st tranche of early release. Positive progress being made – 154 people released early, Governor's Veto used in 23 cases. Break down by establishment, Local Authority, Age & Gender available. This has helped to make prisons safer environments https://t.co/zdEaKwPV87

— Humza Yousaf (@HumzaYousaf) May 19, 2020
The new legislation can only be used to release prisoners on short-sentences of 18 months or less and who had 90 days or less left to serve as of April 30.
Release of inmates under the new rules is subject to exclusions to ensure public protection, such as those who are imprisoned for life or with convictions for sexual offences, domestic abuse or terrorism offences.
It comes as the SPS revealed there are currently 24 people isolating across nine Scottish jails as of Tuesday. Only one has tested positive for Covid-19.
There are currently no coronavirus cases at HMP Perth.
It comes after inmates at the Tayside jail, Alex Drysdale and George Greenshields, died as a result of suspected cases of coronavirus.