IN FULL: Golf returns to its historic home and families reunited as lockdown gives hundreds rare taste of freedom across Tayside and Fife
Hundreds of people across Tayside and Fife swarmed to parks, golf courses, beaches and beauty spots as lockdown was partially lifted on Friday.
Scotland was bathed in sunshine as families and friends were allowed to get together while following the social distancing guidelines.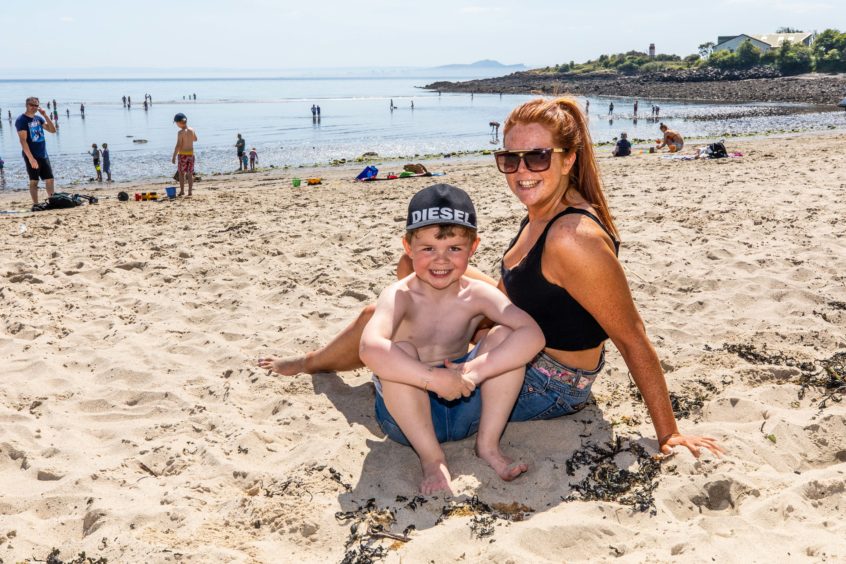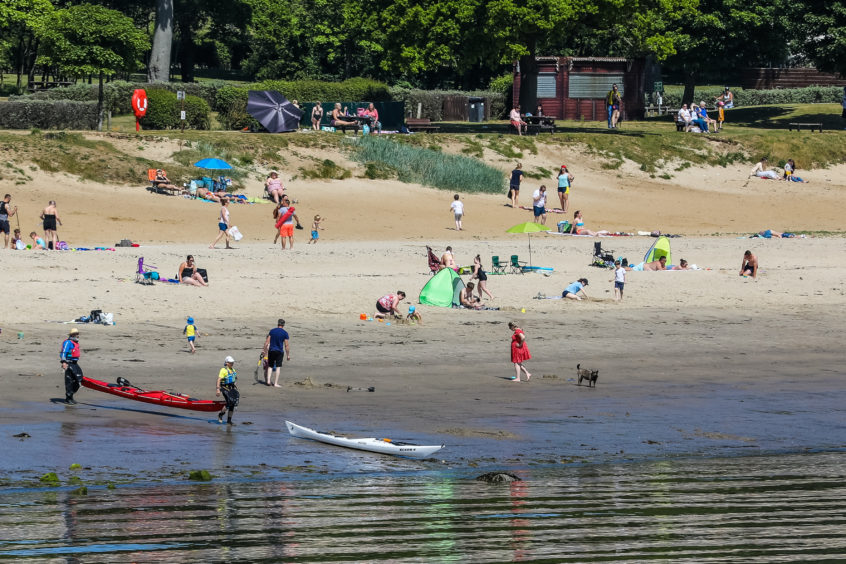 By mid-morning, Aberdour's Silver Sands was busy with families enjoying a splash in the water and a picnic on the shore.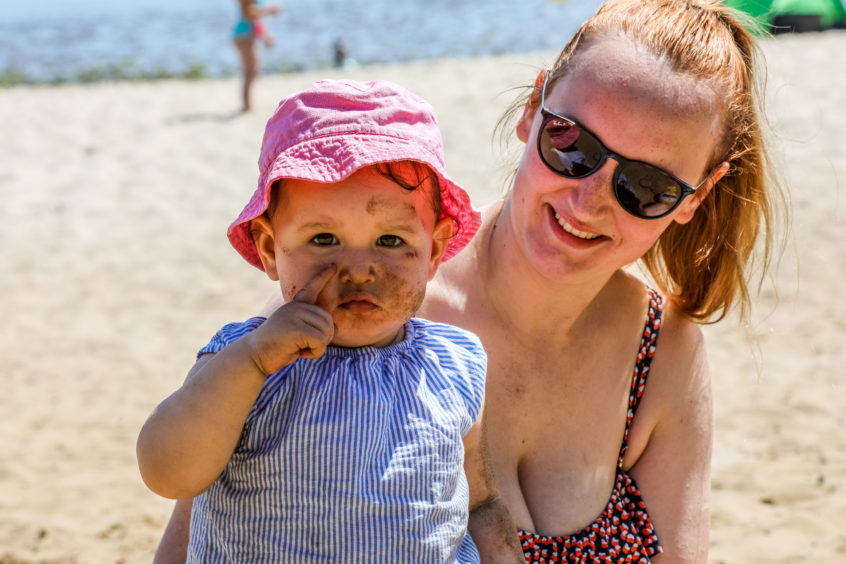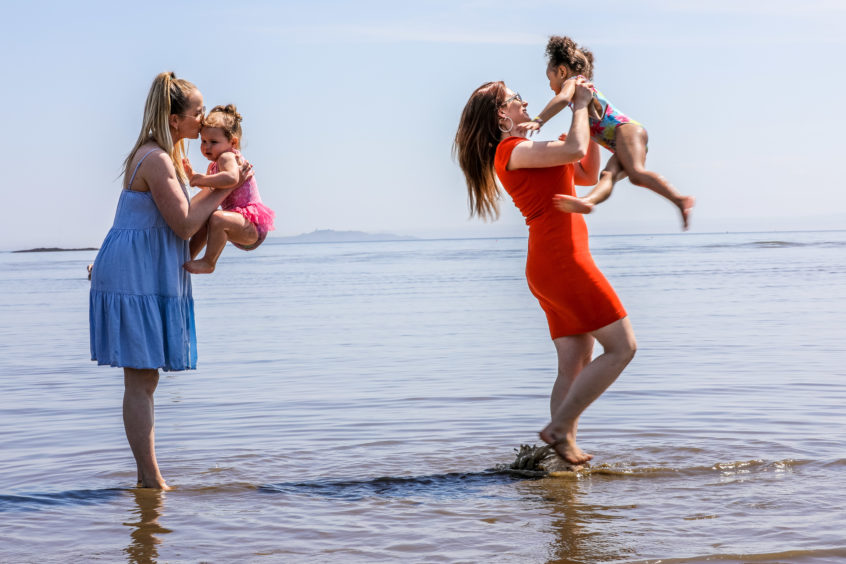 Hundreds of people flocked to Broughty Ferry beach as temperatures soared, with most following the two-metre rule.
Thirty-strong queues were seen at popular ice cream parlour Visocchi's Café, on Gray Street.
Marco Caira, who owns the business with his mother and brother, said: "We have been packed today.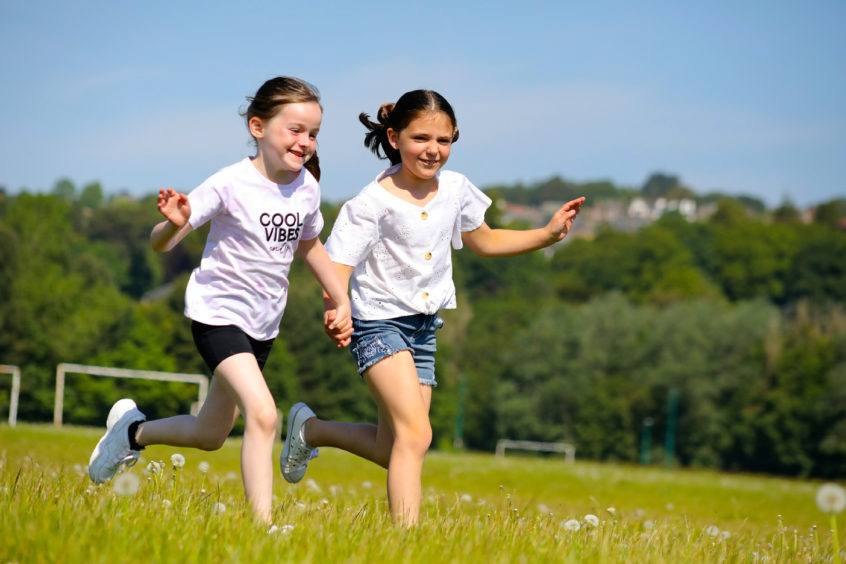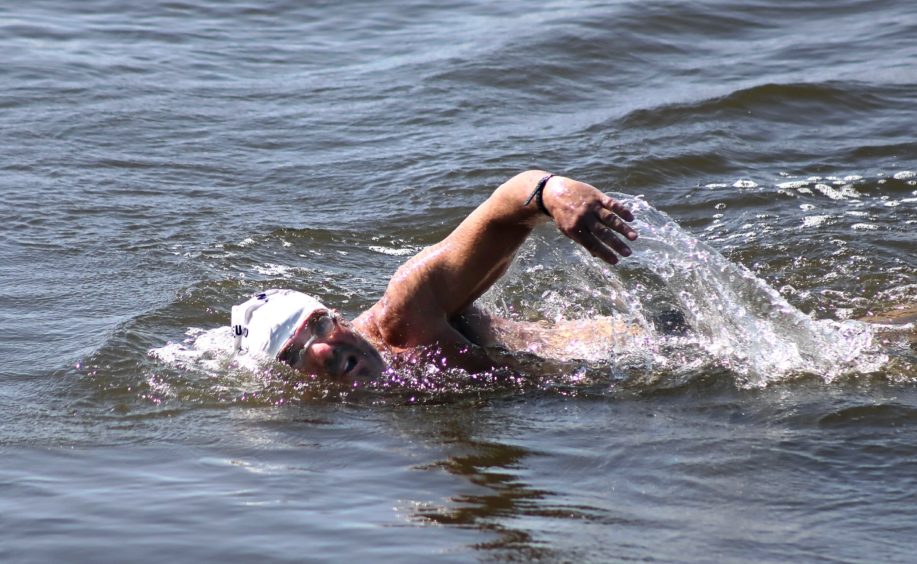 "We've had to space everyone out and had chalk on the pavement outside, but not so much as to block the whole way, so everyone keeps the right distance."
Long queues also snaked around shops across Tayside and Fife.
Dundee resident Douglas Melville was pleased to see people out enjoying their new-found, yet limited, freedom.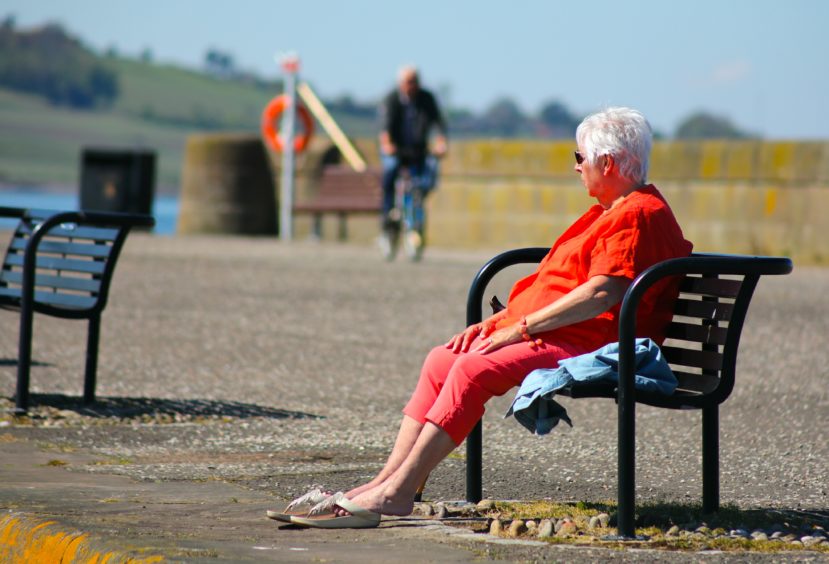 "It was busier than Christmas," he said.
"Although people were talking to one another and clearly happy to be out, they were observing social distancing.
"I saw people chatting at the doorways of homes to people inside, it was all very happy but, from what I saw, also careful."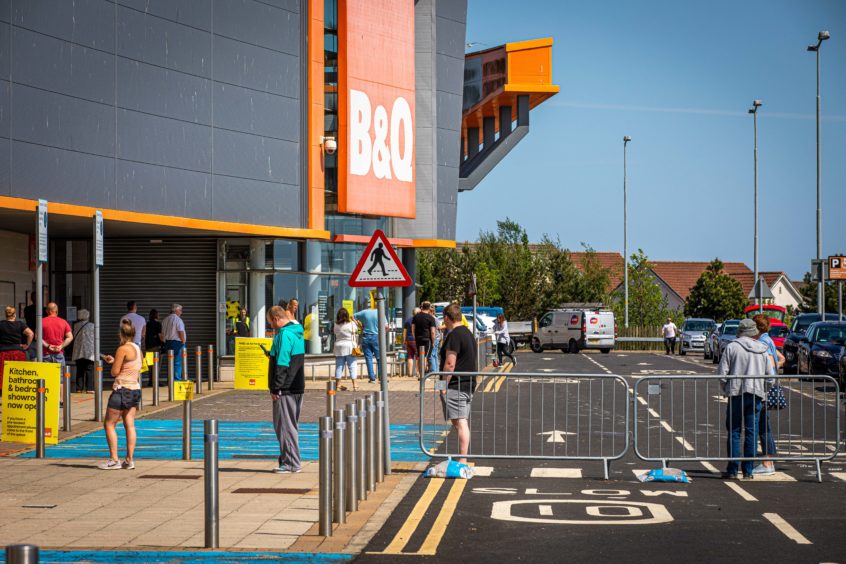 Several garden centres were able to open their doors for the first time. The Plant Market in Dalgety Bay had a singer to entertain customers queuing to get in, while Jane Cox, co-owner of Glendoick garden centre, was greeted by a queue of 50 people when she opened.
Delighted golfers also returned to courses across Courier country.
At the sport's official home of St Andrews, Emma and Paul Woodhouse were among the first golfers out on the world famous Old Course.
Speaking fresh from the 18th hole, Emma said: "Getting to play the Old Course on the most perfect day after 10 weeks off, it couldn't get any better. It is great to get out."
People also flocked to the beauty spots of both West Sands and East Sands beaches in St Andrews to soak up the sun rays.
CONFIRMED: Sunbathing and sports to return from Friday as Nicola Sturgeon confirms first steps out of lockdown
David Angus, captain at the King George golf course on Moncrieffe Island in Perth, said: "We have filled up pretty quickly for appointments and everyone has been playing by the rules.
"We are just happy to be back and there is a good buzz about the place.
"It's not just about sport – it's about seeing your friends and renewing friendships."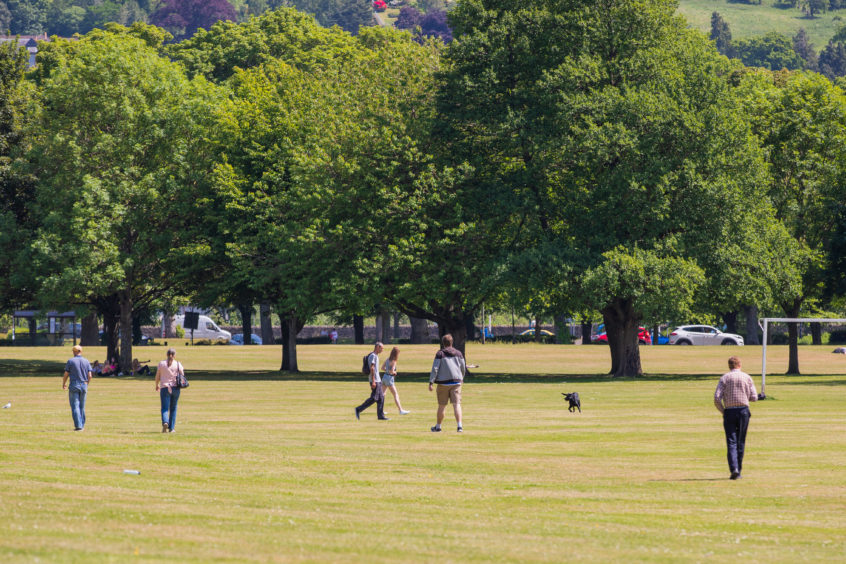 Anglers also took advantage of the easing of restrictions and Brian McGlashan, of the River Leven Angling Club, described having his rod in his hand again as "manna from heaven". "Even if you're fishing with someone, there's plenty of room to leave space between you," he said. "I've loved being out today."
The Willowgate Trout Fishery in Perth was so busy it had to turn people away.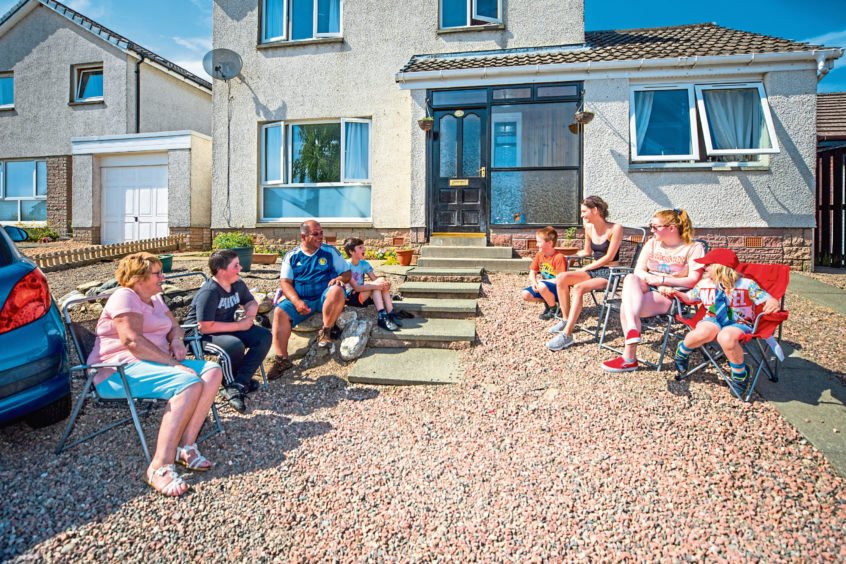 Manager Dave Houghton reduced the number of angling stances in use from 40 to 12 to ensure social distancing.
He said: "We've been cleaning everything, we've spaced everyone out, so there's plenty room between them and nobody is sharing equipment."
But the joy was not without its concerns as dozens of wild campers and campervans were spotted flocking to Highland Perthshire.
The southern shore of Loch Tummel and the Loch Errochty area were packed with tourists on Friday.
Highland Ward SNP councillor Mike Williamson urged people not to travel there yet, stressing that tourism isn't permitted in the first phase and that the infrastructure to support tourism isn't back in place yet.
He said: "It is deeply concerning to hear that people are coming to Highland Perthshire to partake in wild camping.
"The public health advice is that people should remain at home as much as possible, and camping is certainly not permitted.
"I have real concerns about this as there are no toilet facilities open and they are likely to remain closed for some time.
"People deciding to come and camp anyway raises real concerns about pollution from human waste."