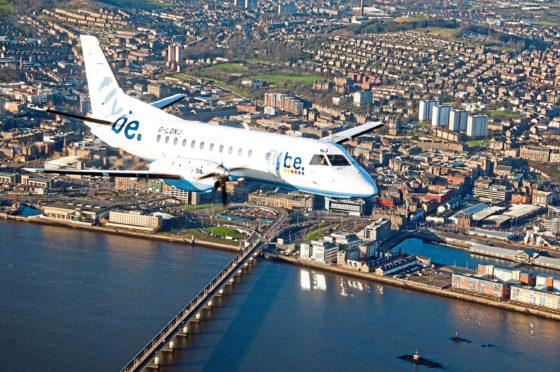 Aviation workers in Tayside and Fife fear the industry risks being completely decimated amid claims they have been mistreated by airlines and let down by the UK Government.
Thousands of people say they have either been made redundant or pressured into taking unpaid leave as coronavirus wreaks havoc on airports like Dundee and Edinburgh and related firms in the supply chain.
With many families facing an uncertain financial future as a result, Kirkcaldy and Cowdenbeath SNP MP Neale Hanvey has now called on the UK Government to support those affected by matching the support the Scottish Government has given to the sector, such as full rates relief to airports, ground handling service providers and Scottish regional airline, Loganair.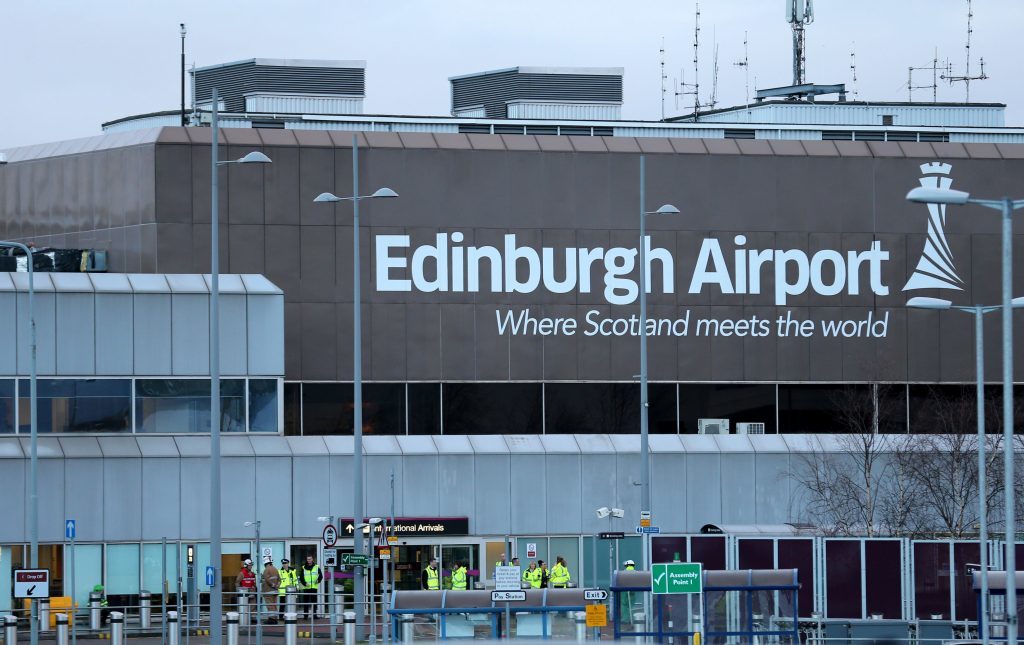 In a letter to the chancellor, Mr Hanvey has highlighted the alleged mistreatment his constituents had suffered at the hands of Ryanair, EasyJet, and the administrators of Flybe, the regional flight operator that was one of the first economic casualties of the coronavirus pandemic.
"The way my constituents have been treated by their employers and the lack of support from the UK Government is nothing short of a disgrace," he explained.
"Many have been made redundant entirely unnecessarily at a time of national and global crisis.
"I have written to the UK Government, attended meetings with Edinburgh Airport and Unite the Union, and I am working with colleagues from all political parties to set up a Future of Aviation Group in parliament to support jobs in the aviation industry.
"While so many businesses have been brilliant throughout these difficult times, there is a recurring theme of aviation workers being mistreated by their employers.
"I'm calling on the UK Government to come up with a plan to return aviation to its vital place in the economy – safeguarding connectivity, protecting jobs and securing skills for the sector.
"Until that happens, I will keep fighting for my constituents by raising this issue at every possible opportunity."
Revelations about the mistreatment of local people by their airline employers comes amid widespread condemnation of the behaviour of aviation chiefs, with British Airways' Willie Walsh coming in for stern criticism from parliamentarians and unions.
More than 31,000 BA staff are subject to "fire and rehire" or redundancy, despite the company in 2019 having £2.6 billion in cash reserves and deposits, and a further £5.8bn in shareholder equity.
The collapse of Flybe is also expected to have a significant impact on regional connectivity, and former staff feel aggrieved the UK Government allowed the airline to go into administration while others have subsequently received financial support from the state.
EasyJet, British Airways, Ryanair, and Wizz Air have all received support through the Bank of England's Covid Corporate Financing Facility, and Mr Hanvey believes that support should be extended to others as part of a properly tailored rescue package.
Minister for Aviation, Kelly Tolhurst MP, has responded to Mr Hanvey's concerns on behalf of the UK Government.
She said: "The government recognises the importance of the aviation sector to the UK economy, and the chancellor has already announced a number of measures to support businesses, including HMRC's Time to Pay helpline for concerns regarding tax liabilities, the Bank of England's Covid Corporate Financing Facility, the Coronavirus Business Interruption Loan Scheme, and financial support for employees through the Coronavirus Job Retention Scheme.
"This scheme allows businesses to put workers on temporary leave, and the government will pay them cash grants of 80% of their wages up to a cap of £2,500, providing they keep the worker employed. The scheme will cover the cost of wages backdated to March 1.
"With that said it is still the government's priority to assist those who have lost their jobs and cannot access the Coronavirus Job Retention Scheme.
"Jobcentre Plus's Rapid Response Service is there to help workers get back into employment as soon as possible.
"The Department for Work and Pensions' Rapid Response Service will continue to work with those affected. As well as this, the Insolvency Service will pay statutory redundancy pay to employees.
"I and my officials are in regular discussion with unions about the challenges faced by flight crews, and the department will continue to engage with the aviation sector to ensure that businesses and employees are supported through these testing times."
'Could only be the beginning' says local airline captain
A local airline captain fears the thousands of job losses already felt in the sector could be just the beginning unless drastic action is taken.
The pilot, speaking to The Courier under anonymity for fear of reprisals, said the industry will struggle to recover as things stand, but believes the UK Government's introduction of a two-week quarantine period for most new arrivals into the country could well finish it off.
"In common with so many industries, the last few months have proved a hugely challenging time for the aviation industry," he said.
"Airlines face crippling costs with aircraft on the ground and virtually no current demand. Any return to our important role in the economy will require passenger demand which will be decimated by a two-week quarantine period.
"Everyone wishes to prevent increased risk of Covid-19, but travel between countries of similar infection risk will be essential to getting our economy and our industry working.
"We are already facing huge job losses and pay cuts.
"Flybe is gone, Norwegian is shrinking beyond recognition, BA have potentially 12,000 well-paid jobs at risk, Easyjet have 4,500 at risk and the list goes on.
"We need to be allowed to safely do our jobs before more are lost."
Flybe employees 'completely forgotten about since day one'
Local aviation workers have spoken out at how they have been treated in the wake of the coronavirus outbreak.
Former Flybe captain Stuart Sweenie, who lives in Dalgety Bay, says Flybe was the first major casualty of the Covid-19 pandemic but says employees have been "completely forgotten about since day one".
"When the Job Retention Scheme was first announced it was open to employees of companies who had entered administration since the pandemic took hold, yet only a few days after Flybe employees queried this with Ernst and Young the official government wording changed to exclude cases just like ours," he explained.
"The aviation industry has been hit hard by Covid-19.
"Flybe, as the largest regional airline in Europe, was the backbone of the UK economy, connecting businesses across the country, and providing vital links for friends and family.
"The lack of support from both Ernst and Young and the government has not only placed tens of thousands of workers in financial turmoil, across Flybe and their suppliers, it has also robbed the UK of an essential service to reignite the post-covid economy."
Burntisland resident James Thompson, who is secretary of the British Aiways Pilots Association Flybe Company Council, echoed those sentiments.
"At the moment the UK aviation industry is quite frankly being decimated with very little support from central government," he said.
"At a time when some UK airlines are making use of a perfect storm to make opportunistic moves to reduce aviation worker's terms and conditions by threats such as "fire and rehire", it should be part of the Job Retention Scheme rules that this type of practice is forbidden.
"It would please people like me more to see the secretary of state for transport doing more for the industry.
"If £2 billion can be invested in walking and cycling, then surely more can be done to save UK airline jobs?"
Flybe collapsed into administration in March – with the loss of more than 2,000 jobs – less than two months after the government announced a rescue deal.
The impact of the coronavirus on flight bookings proved the last straw for the airline, which operated almost 40% of UK domestic flights, as the government stalled on a controversial £100 million loan.
It has since been suggested that the company might have been able to turn its fortunes around with help.
Dalgety Bay resident Susan Paterson, Unite representative for Flybe Cabin Crew, said the airline's collapse will have a massive impact on connectivity around the UK.
She added: "Flybe still runs through our veins and we have vowed to do everything possible for our airline to be profitable and able to provide essential services.
"As we emerge from this pandemic and subsequent financial hardship, we'd like to be in a position where we can rebuild Flybe to its former self and enhance the regional connectivity strategy announced in January 2020."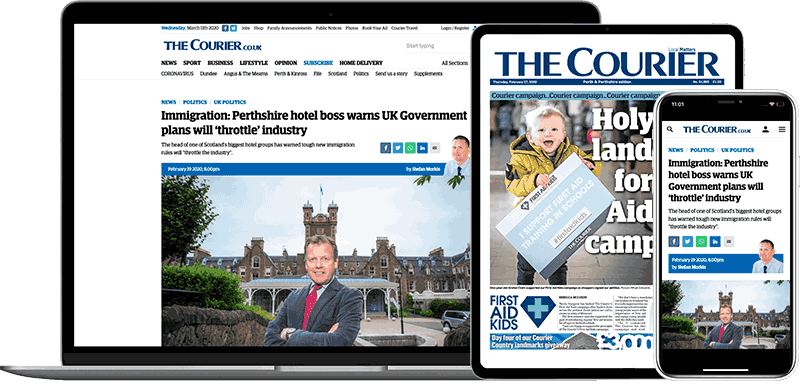 Support The Courier today.
The Courier is committed to delivering quality content to our communities and right now that's more important than ever — which is why our key content is free. However, you can support us and access premium content by subscribing to The Courier from just £5.99 a month. Because Local Matters.
Subscribe