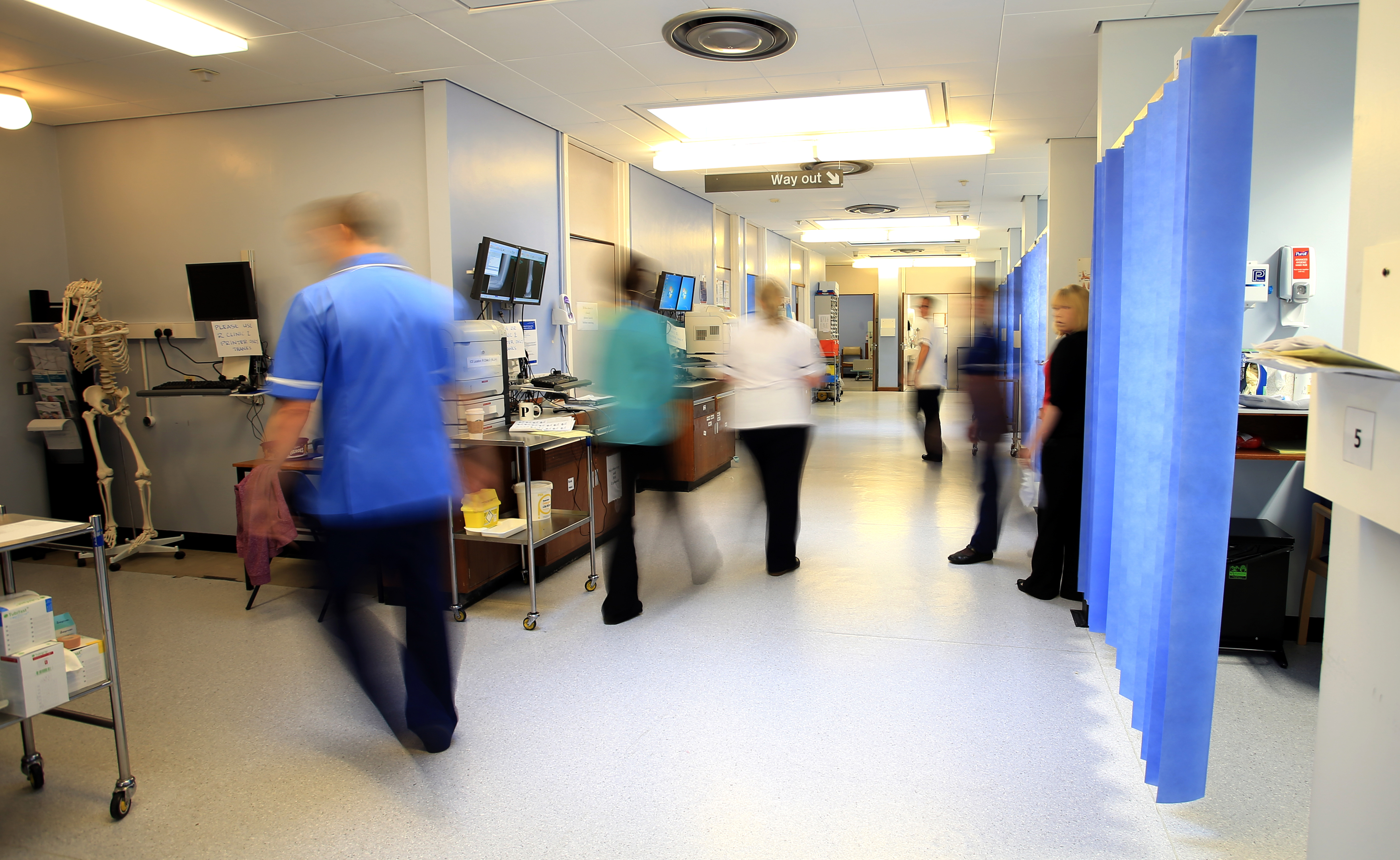 The number of staff working in the NHS has reached a record high, although the use of agency nurses and midwives has increased substantially for the third year running, according to new figures.
The latest statistics on the number of staff working in the health service show that at the end of March, there were 161,656 people employed by the NHS in Scotland, with 99.6% of all care delivered by staff on NHS contracts.
Overall, since September 2006, the NHS Scotland workforce, excluding GPs and dentists, has increased by 9%, with almost 11,400 more whole-time equivalent staff.
The use of agency nursing and midwifery staff increased substantially for the third consecutive year, providing cover equivalent to 276.7 whole-time equivalent staff in 2015/16, compared to 191 in 2014/15.
This represents an increase of 44.9%, with costs rising at a similar rate from £16 million to just under £23.5 million.
Meanwhile, the number of nursing and midwifery staff in post increased by 0.3% to 59,372.4 whole-time equivalent compared to March 2015 figures.
There were 2,207.3 whole-time equivalent vacant nursing and midwifery posts. This represents a vacancy rate of 3.6%, a slight increase from 3.3% at March 2015 and the same rate as December 2015.
Elsewhere, there were 5,115.6 full-time equivalent consultants in post at the end of March, an increase of 4% compared with March 2015.
There were also 355.4 vacant posts, representing a vacancy rate of 6.5%, down from 7.7% in March 2015 but up from 5.9% at the end of December 2015.
Of these vacancies, 166.1 were vacant for more than six months, an increase of 17.4 compared to March 2015.
Health Secretary Shona Robison said: "Under this government, NHS staff numbers have risen significantly, with more consultants, nurses and midwives and allied health professionals now delivering care for the people of Scotland.
"This demonstrates that, to give people the high quality healthcare they deserve, we are investing in and supporting a highly-skilled NHS Scotland workforce.
"In addition to having record staffing levels, Scotland is leading the UK in developing mandatory nursing and midwifery workload and workforce planning tools that help health boards to plan for the number of staff they require, ensuring the best possible care for patients.
"We know our NHS faces many pressures and is treating more patients, with more complex illnesses, than ever before.
"Despite these pressures, the fantastic staff working in the NHS continue to deliver high-quality care."