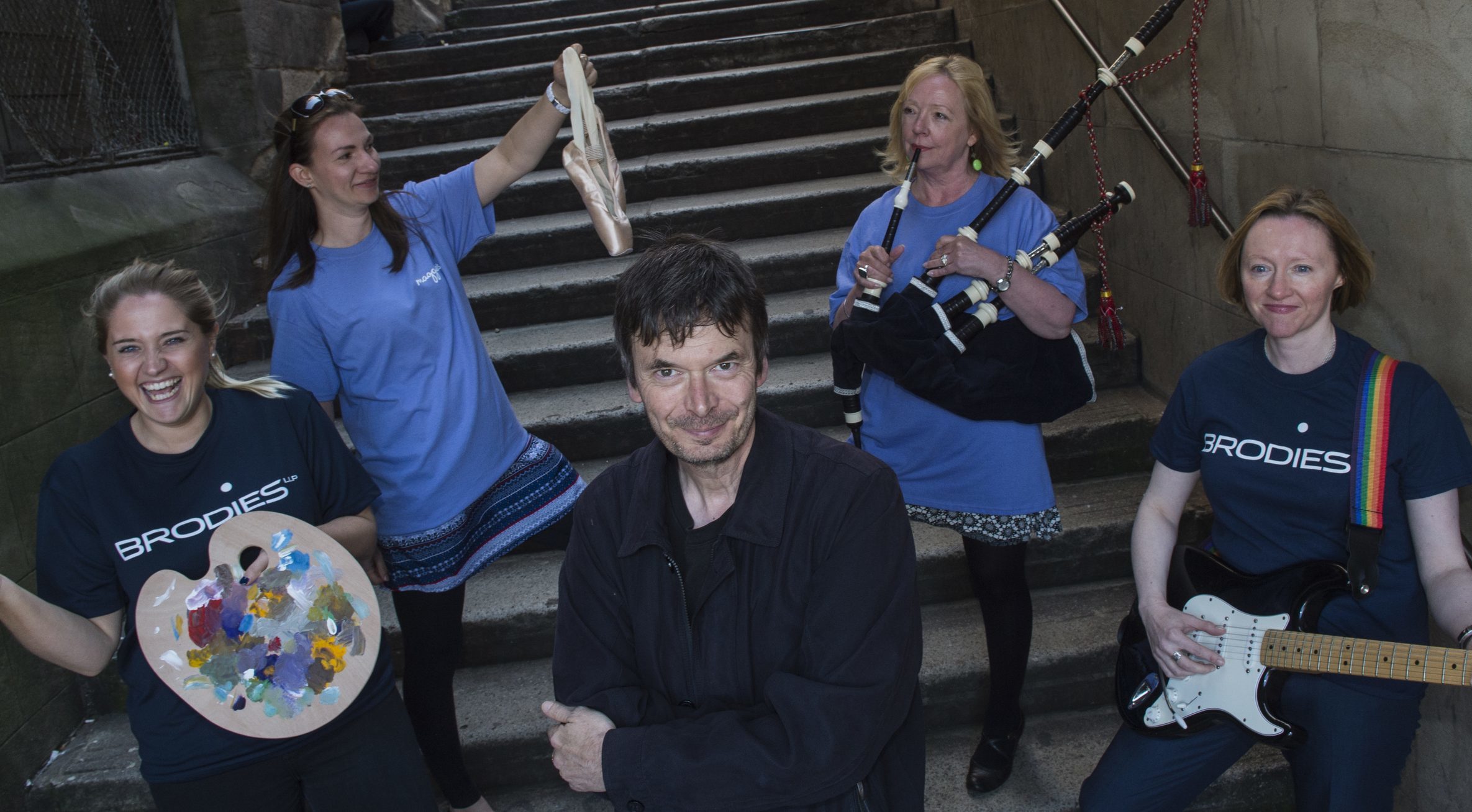 Fundraisers could have the chance to walk the mean streets of Rebus's Edinburgh, in the company of the inspector's famous creator.
Fife author Ian Rankin is urging Scots to sign up for night-time fundraising walks for cancer charity Maggie's by offering a personal Rebus tour of the capital city as an incentive.
The best-selling crime writer is encouraging people to register for one of 11 Maggie's Culture Crawls across the UK to raise funds.
Everyone who has registered for one of the events by June 30 will be entered into a draw to win one of six places on the exclusive tour led by the author.
Rankin, who recently visited the original Maggie's Centre in the grounds of the Western General in Edinburgh, said: "Visiting Maggie's Edinburgh was nothing short of inspiring.
"The charity's progressive attitude to cancer care left me feeling incredibly hopeful while also astounded that they rely almost entirely on voluntary donations.
"I would encourage everyone to sign up for one of the Culture Crawls.
"Not only will you be raising vital funds for a charity that helps so many, you will also be signing up for a unique, exciting and fun night in Inspector Rebus's home city."
Taking part in this year is Anne Macdonald, 58, from Edinburgh.  Diagnosed with breast cancer five years ago she has found Maggie's a tremendous support.
Taking in 10 miles of each city, Maggie's Culture Crawl Edinburgh and Maggie's Culture Crawl Glasgow, both sponsored by Brodies LLP and both Year of Innovation and Design Festival of Architecture events, see walkers get the chance to explore the city after dark, discovering cultural, architectural and artistic delights along the way.
Maggie's chief executive Laura Lee said: "Maggie's Culture Crawls are fantastic events which succeed in capturing the essence of Maggie's in a way which gives people a truly different experience of each city and the opportunity to raise vital funds to help Maggie's continue to support anyone affected by cancer."
Bill Drummond, managing partner of Brodies, said: "It's great to have Ian Rankin on board this year, following Alexander McCall Smith's huge contribution to the first Scottish Culture Crawl."
Each event will feature musicians, performers,points of cultural and architectural interest plus food and drink.
Walkers will also be able to see Maggie's Just Incase exhibition where Edinburgh College of Art has worked with Maggie's to create a travelling exhibition which carries 12 objects selected by 12 people who represent the significant foundations of Maggie's in Scotland since its inception.
Maggie's celebrates its 20th anniversary this year as well as the opening of its 20th centre when Maggie's Forth Valley opens later in 2016.
For more information visit www.maggiescentres.org/culturecrawl