Michael Alexander chats to Dundee journalist Steve Finan whose labour of love has been finding 'new' old pictures of 42 Scottish football grounds for a new book.
Mention the name of any Scottish football stadium to Dundee journalist Steve Finan, and the chances are he'll be struck by a memory of the times he visited, the games he saw and the family and friends he was there with.
Some of Steve's earliest memories are going to Dundee United games with his late dad David – a "real football man" from whom he has inherited the football gene.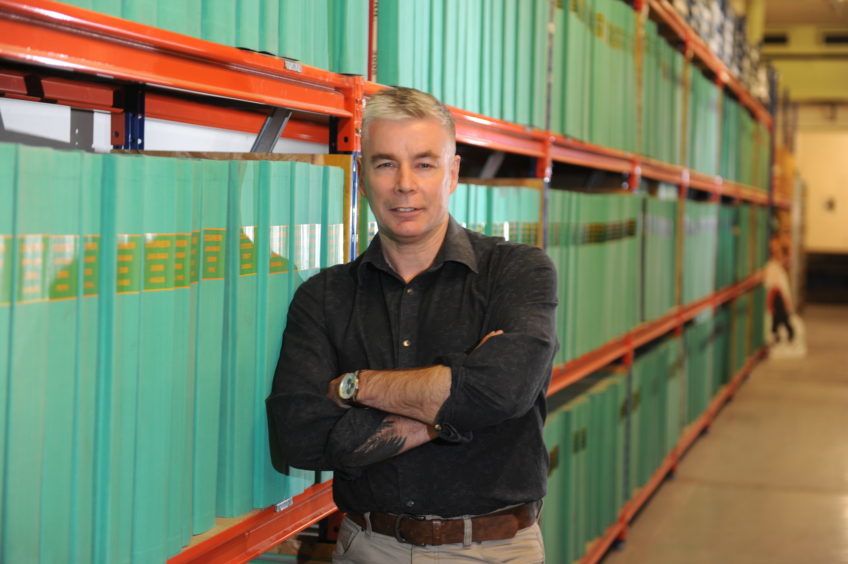 But while the days of being "lifted over the turnstiles" are long gone, Steve has paid tribute to those memories – and his dad – by making a 260-page book that shows all of Scotland's football grounds as they were when he was young.
Lifted Over the Turnstiles: Scotland's Football Grounds in the Black & White Era, features a collection of photographs and anecdotes about football stadiums in the early to mid-20th century – before many of them were changed to "uniform, box-like, soul-less entities".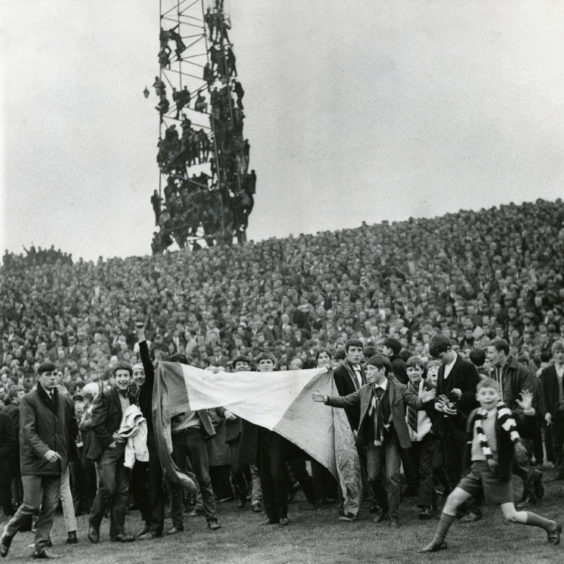 Steve, 55, a former journalist with the Evening Telegraph and Sunday Post newspapers who now heads up DC Thomson Heritage, spent months trawling through the DC Thomson archive – a "diamond mine" of material stretching back 200 years.
His task involved digging through tens of thousands of film negatives shot by newspaper photographers at 42 Scottish football grounds week after week, season after season, decade after decade.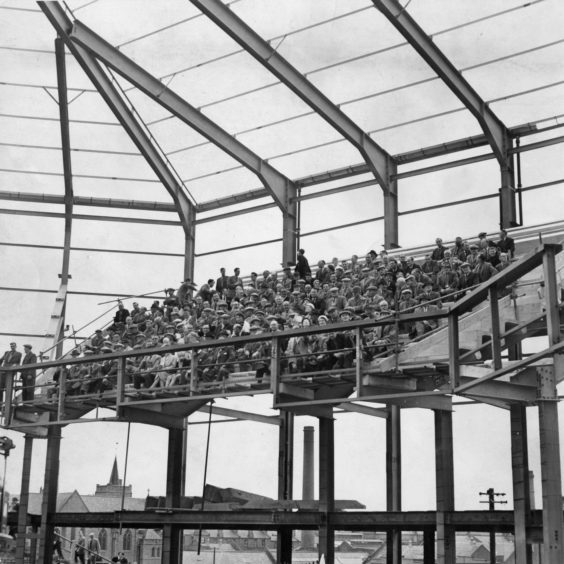 Most of them were action shots.
But amongst them were photos of the grounds including many gems which have never been published before.
Some are of reconstruction work, some are of training routines, others were possibly nothing more than test shots to ensure the camera's shutter was working.
He also contacted club historians and supporters around the country and was struck by how enthusiastic everyone was to offer their own hoard of photos.
However, this is more than just a book about stadiums.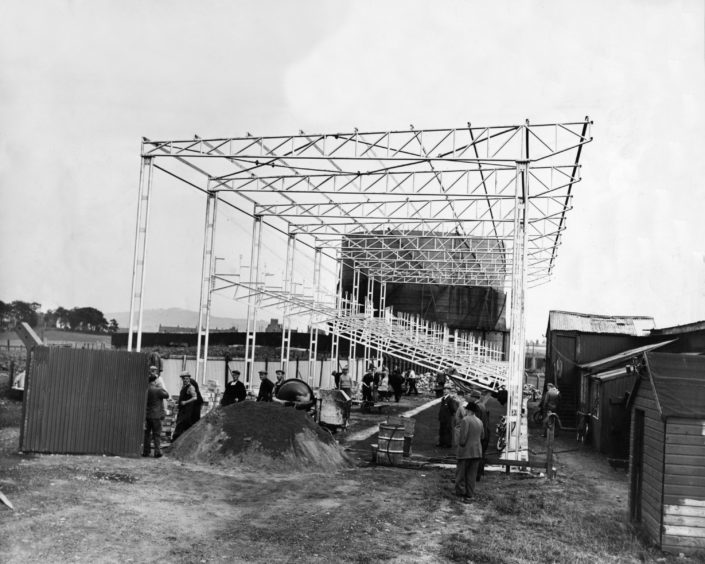 It's a nostalgia trip into an era when children got into football grounds for free and were passed down to the front of ash or trodden earth terraces; an era when stadiums with leaky corrugated iron roofs were filled with a sea of bunnets; an era when crush barriers were needed because the sway of the crowd might carry you away; and an era when men, sardined onto the terraces, would simply urinate where they stood.
"My best childhood memories involve football," explains Steve, of Carnoustie, who admits that the old stadiums would be enough to break modern day health and safety followers into a cold sweat.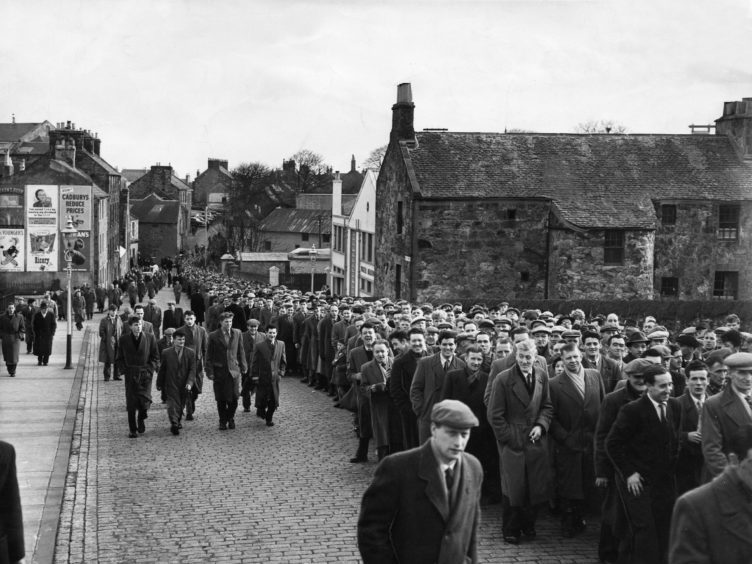 "I was mesmerised by the noise, the songs, the movement of the crowd, the shouts and chants and the strange behaviour.
"Men would exult, they would scream their joy into the skies. They would lose their temper, punch the air in frustration and howl their pained displeasure. Sometimes they'd even cry.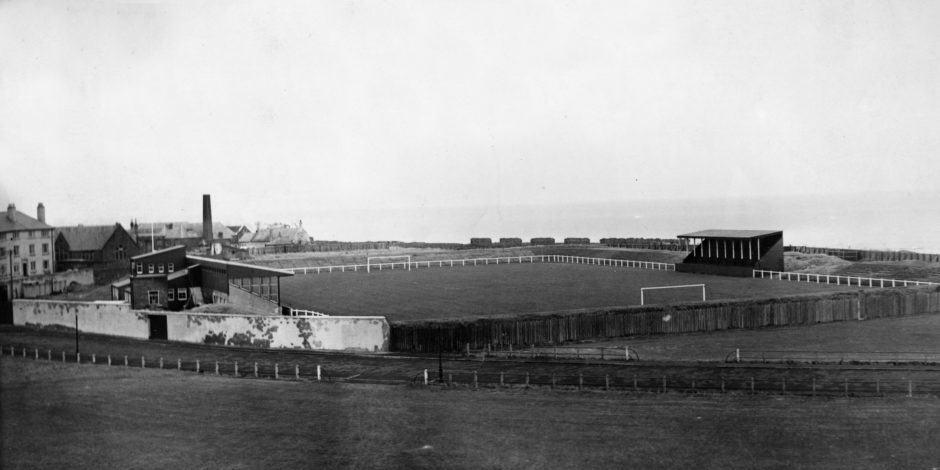 "Public behaviour in football grounds was unlike public behaviour anywhere else.
"I quickly became hooked. I loved it when Saturday came and we were off to the football.
"As I grew and stood higher on the terraces with my brothers, cousins, uncles, friends and neighbours, I learned the language football language from the crowd around us.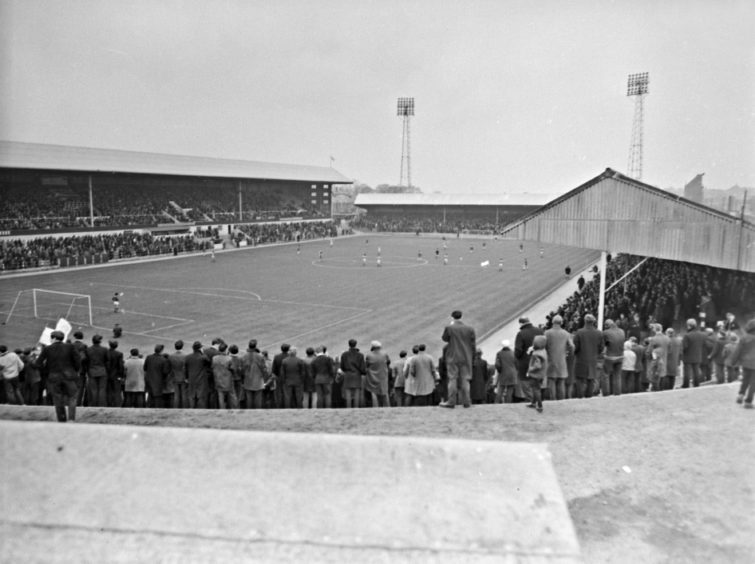 "Some of it was bad language, it has to be admitted, but there was also a 'code' only spoken at football."
As disaster and modernisation brought in radical changes to football grounds, Steve was conscious that the same old photos are often trotted out and reminisced over.
So a key aim was to discover 'new' old photographs from the archives – and from the thousands he looked at, they were whittled down to 200 – including a few hard to get surprises.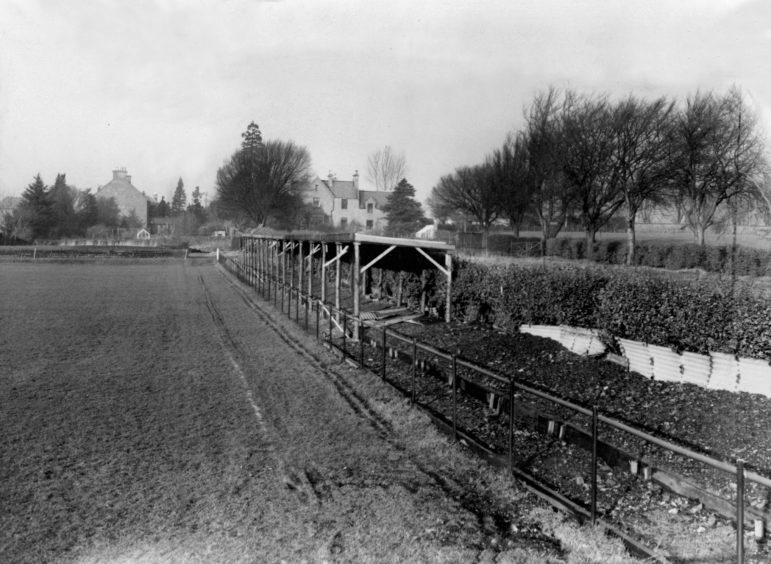 Steve adds: "Often you would phone somewhere like Borough Briggs at Elgin City – I know that they had a pillbox on their terraces from the Second World War. It was on a grass banking and the stadium re-grew around it. It was there until the year 2000. See finding somebody to talk to me about that?
"Every place had its wee quirk. Tannadice for instance used to have a gardener's shed half way up one of the floodlights. It had switching equipment in it.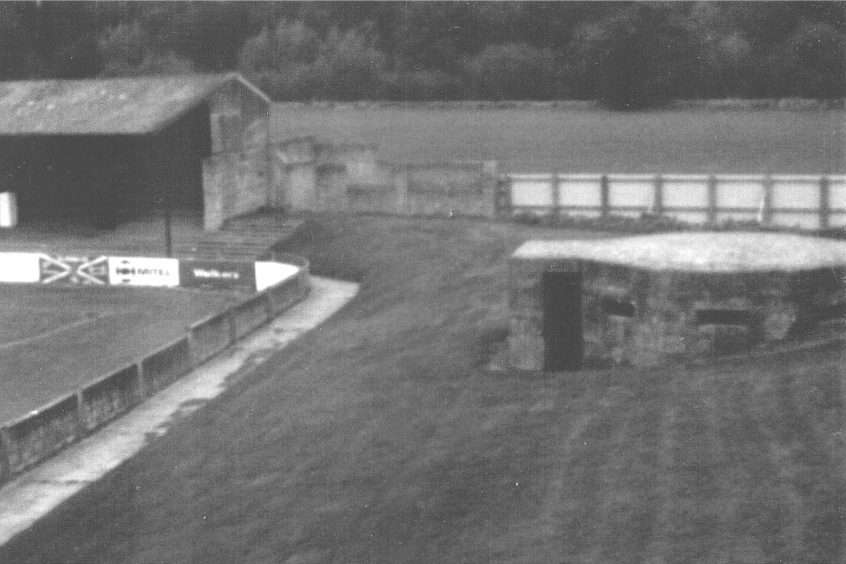 "I've got a wonderful picture of Dens Park in 1947 with lengthy queues waiting to get in to a ground that already looks full – and more arriving by tram and car by the minute. I know that one has never been used in any of our newspapers since, because for reasons unknown, it was stuck in the archive file packet for 'Stobswell' (rather than Dundee FC) – so no one has used it!"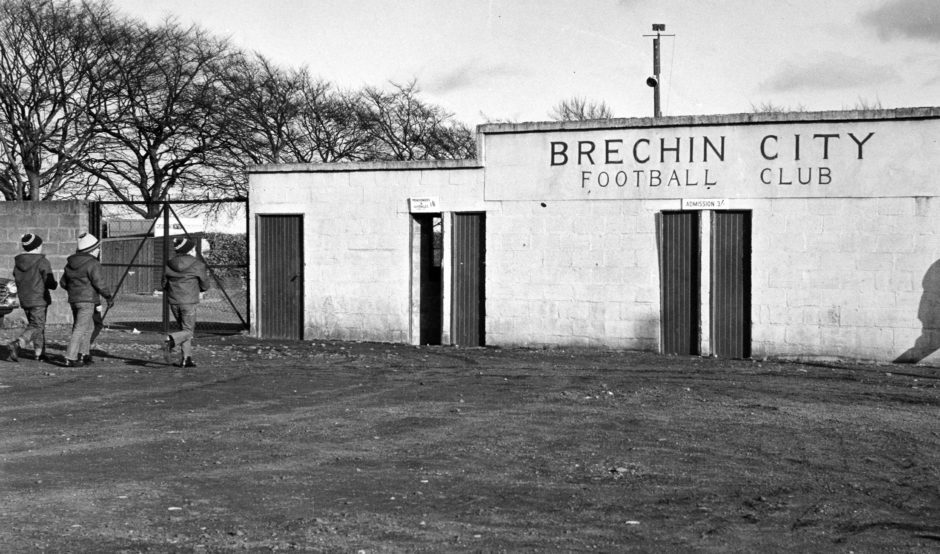 Steve's favourite picture is of a group of small boys excitedly heading into Brechin City's Glebe Park in 1970.
It strikes a chord with him because they are of a similar age to what he would have been at that time when he visited with his father, who died aged 92 in 2012. He also found another picture of football history nirvana showing the famous Glebe Park hedge when it was merely a shrub!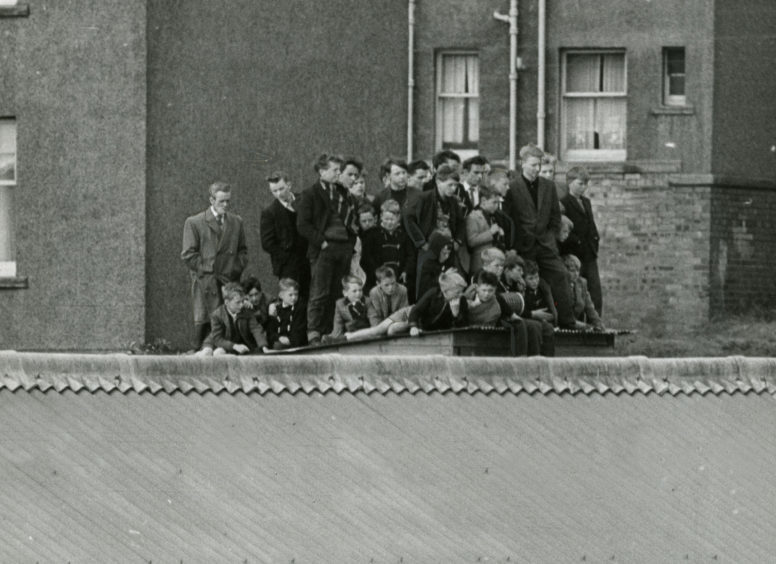 He adds: "This book is largely not a love letter – that's the wrong words – but paying respects to my father because he took me to football from when I was old enough to walk. He would take me everywhere to watch United – home and away. I'm very proud of it. Hopefully it captures the essence of football for fans of all clubs. I wish my dad was here to see it."
*Lifted Over The Turnstiles is available to pre-order for a late May delivery. Phone 0800 318 846, or visit dcthomsonshop.co.uk